J.P. Morgan in Australia & New Zealand

Local Presence

Message from the Senior Country Officer
At J.P. Morgan, our global footprint is one of our greatest strengths. Our ability to leverage the breadth and depth of the firm's capabilities to serve our clients sets us apart. Our approach to business is to act locally and think globally to support our clients' global mindset. 
Our commitment to helping clients in Australia and New Zealand dates back to the 19th century. As a result of our enduring presence, we have built long-term and trusted relationships with local industry leaders, financial institutions, governments, regulators, family-owned businesses, and private clients.
We have strong ties to the community and we are passionate about giving back, supporting non-profit organisations with philanthropic capital and through employee volunteering. We are focused on diversity, equity and inclusion and recruiting top talent, whether it is young individuals who join our internship programs or more experienced individuals wanting a career in the financial services sector. 
As we continue to grow and build our franchise, we strive to develop and retain talent, leverage our strength, global reach, expertise, and relationships, and continue providing our clients with the best solutions.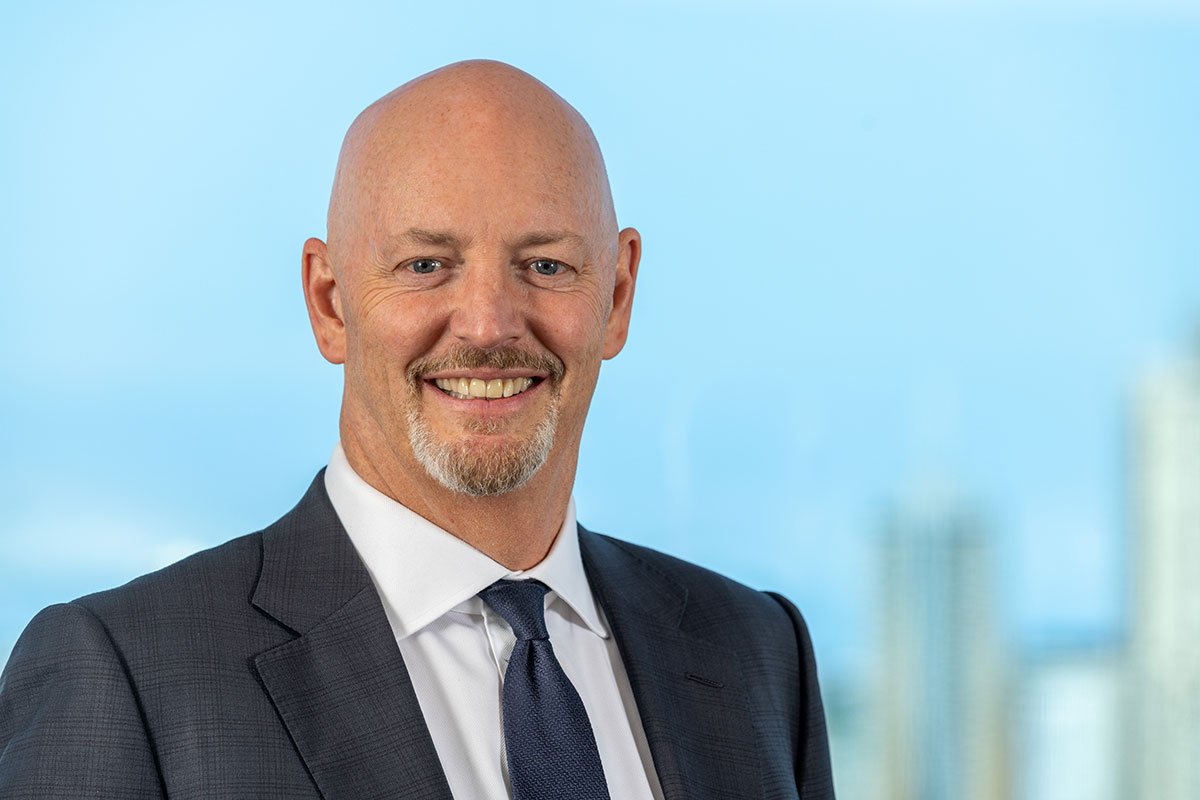 Robert Bedwell
Senior Country Officer, Australia and New Zealand

Giving Back to Our Local Community
Being a good corporate citizen and operating with integrity is central to how we do business. We believe that we have a responsibility to harness our business, talent and global presence to strengthen economies and communities. J.P. Morgan's corporate responsibility initiatives in Australia and New Zealand focus on workforce readiness programs for underserved youth and aim to support the communities in which we live and work.
We know that our strongest asset is the talent of our employees. The GoodWorks Program is an employee-led volunteer program that allows employees to identify opportunities where they can make a difference and create meaningful impact through local community service activities.
J.P. Morgan has been a long-term supporter of the Art Gallery of New South Wales, including providing free access to the public to the Brett Whiteley Studio, the workplace and home of Australian artist, Brett Whiteley (1939-1992) in Sydney's Surry Hills.
The firm continues to acquire artworks to ensure that our local collection remains dynamic, and reflects our focus on diversity, equity and inclusion. The acquisitions represent younger, women, First Nations and LGBTQ artists, presenting a more contemporary view of art in Australia.
Our commitments to the community include:

---
Culture of Well-being
J.P. Morgan provides various employee support programs to foster a better working environment and improve employee well-being.
Employee Assistance Program and Work-Life Services: provides confidential professional counselling and consultation service for employees and their families.
Flexible Work Arrangements: workplace flexibility is an important aspect of the way we do business. We recognise how flexible working can assist employees in managing their professional and personal responsibilities. Employees on hybrid working arrangements are eligible to utilise the Work from Home Reimbursement program.
Lifestyle Benefits Program: offers exclusive discounts and savings across a wide range of products and services from gym membership, insurance, travel, and entertainment to groceries and food, to name a few.
Paid Gender Affirmation Leave: 20 days of paid leave for employees who are affirming their gender identity.
Parental Mentoring Program: to support new parents and to help facilitate connections and relationships among parents. Mentors can help guide new parents by sharing positive experiences, discussing their challenges, and being an advocate for firm support and resources.
Personal Insurance Plans: provides employees with various personal insurance plans, including Death Insurance, Spousal Death Insurance, Total and Permanent Disablementand Salary Continuance Insurance.
Private Health Insurance Reimbursement Program: provides permanent Australia employees with a portion reimbursement for private healthcare cover. Employees can also utilise the corporate discounts available through selected insurance providers.
Salary Packaging Program: offers various salary packaging arrangements for taxi travel, ride share, car parking, novated leasing, laptop and mobile.
Study Assistance Program: offers employees study assistance for work-related educational development programs.
Wellness Program: offers on-site free flu vaccination, skin checks, breast and pectoral examinations, and other on-site health offerings such as seated massage, health appraisals and more.

Diversity and Inclusion
We are working hard to drive a diverse culture of respect, equity and inclusion across everything we do — from how we serve our clients and develop products and services, to the ways we help communities and support our employees.
Office of Disability Inclusion: drives consistent accessibility processes, standards and initiatives across the firm, and provides firmwide strategic direction with a focus on four areas: Attitude, Accessibility, Accommodations and Assimilation.
Office of LGBT+ Affairs: engages and supports our Lesbian, Gay, Bisexual, Transgender and Ally employees and management in promoting an inclusive environment both internally and externally. J.P. Morgan in Australia was awarded a gold ranking for the second consecutive year in 2021 and also the Employee Network of the Year in 2020 from the Australian Workplace Equality Index.
Office of Military and Veterans Affairs: drives veteran initiatives woven into the fabric of how we do business, such as attracting, retaining and developing diverse veteran talent through onboarding and development programs tailored to their specific needs and qualifications. J.P. Morgan was the lead in creating the Australian Veterans Employers Coalition (AVEC) in 2017. We are now a member of the AVEC steering committee to help drive awareness for sustainable engagement and improved employment outcomes for veterans.
Women on the Move: works to expand women-run businesses, improve women's financial health and advance women's career growth. We are committed to assisting in advancing women and enabling more women leaders in Australia. Since 2018, we have sponsored the Chief Executive Women Annual Dinner and supported the superannuation industry and advocacy body, Women in Super, since 2017.

You're now leaving J.P. Morgan
J.P. Morgan's website and/or mobile terms, privacy and security policies don't apply to the site or app you're about to visit. Please review its terms, privacy and security policies to see how they apply to you. J.P. Morgan isn't responsible for (and doesn't provide) any products, services or content at this third-party site or app, except for products and services that explicitly carry the J.P. Morgan name.