Building Stronger Communities Together
When our communities succeed, we all succeed. Local businesses, organizations and community institutions need capital, expertise and connections to thrive. JPMorgan Chase has stepped up to deliver those solutions every day for decades.
In 2020, the firm announced its $30 billion commitment to advance racial equity. Our initiative draws on our expertise in business, policy and philanthropy to drive an inclusive recovery, support employees and break down barriers of systemic racism, with a focus on Black and Latinx communities.
But the needs of our communities are too urgent to stop there. As part of our commitment to drive inclusive economic growth, Commercial Banking provides comprehensive support—including lending, equity, training and mentorship—to strengthen the neighborhoods where we live and work. Building on the firm's existing efforts, we're focused on:
Empowering business owners from all walks of life
Supporting companies that produce sustainable goods and services and focus on environmental conservation
Investing in affordable housing and underserved areas
Strengthening the vital institutions that help our communities succeed
"Commercial Banking focuses on powering diverse businesses, expanding affordable housing, supporting vital institutions and building a more sustainable future. Together, we can build more resilient communities and strengthen the places we call home."
- Doug Petno, CEO of Commercial Banking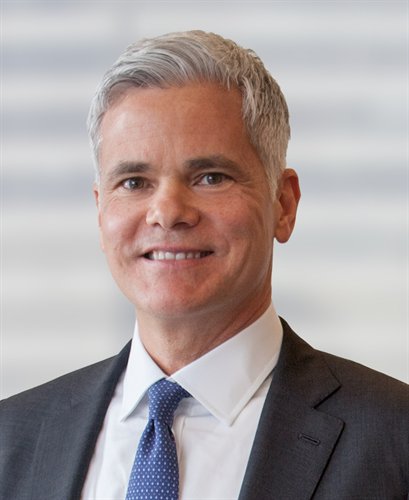 Strengthening Communities
The firm is committed to providing women with opportunities to succeed in their professional and personal lives. The company is working to expand women-run businesses, improve women's financial health and advance women's career growth.
At JPMorgan Chase, the Office of Military and Veteran affairs drives firmwide, veteran-focused and strategic efforts through employment, entrepreneurship, education and workforce development.
JPMorgan Chase leverages its business and philanthropic resources to accelerate economic opportunity for Black Americans by strengthening education and job training, growing careers and building wealth.
JPMorgan Chase is creating an inclusive environment for people with physical and hidden disabilities. With a strategic focus on attitude, accessibility, accommodations and assimilation — and global Disability Inclusion Standards in place — the firm equips managers and team leaders with the resources they need to recruit, hire and advance qualified people with disabilities.
Drawing on our business, policy and philanthropy expertise, JPMorgan Chase has committed $30 billion through 2025 to advancing racial equity.
Commercial Banking helps government institutions tackle budgetary and financing challenges so they can focus on residents' needs.
Commercial Banking delivers custom solutions to hospitals and healthcare providers that streamline operations and reduce costs, giving them more time and resources for patients.
Commercial Banking tailors solutions to help colleges, universities and other higher education institutions improve their operations and keep tuition affordable.
Commercial Banking specialists work with food banks, art museums, public media and other diverse nonprofits to customize solutions that support and sustain each organization's mission.
Commercial Banking's Community Development Banking business proudly supports vibrant, diverse neighborhoods across the U.S. by providing loans, investments and services for low- and moderate-income families.

JPMorgan Chase has adopted a financing commitment aligned with the Paris Agreement on climate change, and we support client solutions that protect the environment and grow the economy.
Get in Touch and Stay Informed
You're now leaving J.P. Morgan
J.P. Morgan's website and/or mobile terms, privacy and security policies don't apply to the site or app you're about to visit. Please review its terms, privacy and security policies to see how they apply to you. J.P. Morgan isn't responsible for (and doesn't provide) any products, services or content at this third-party site or app, except for products and services that explicitly carry the J.P. Morgan name.