Startups
Cloaked: Giving people more control over their personal data
Co-founders Arjun and Abhijay Bhatnagar offer advice for founders building companies in an uncertain economy.
---
Brothers Arjun and Abhijay Bhatnagar proudly come from a family of entrepreneurs. Their father runs a transportation software company and their mother oversees an after-school education center. The brothers, now in their 20s, are already working on their second company together.
"From Legos to startups, we've been building things together for a long time," Arjun said.
Their latest company, Cloaked, gives people more control over their personal data online and in person by generating original, ready-to-use contact information and passwords on demand. After founding their company in 2020, Arjun, CEO, and Abhijay, CTO, closed on $25 million in a Series A funding round in 2022.

Here, they discuss the growing Boston-based startup, fundraising and taking advantage of a recessionary environment.

How did your upbringing influence your path to entrepreneurship?
Arjun: With our parents running their own businesses, we've always had entrepreneurship in our blood. We were encouraged to invest in ourselves and do what we want to do. That's what our parents always imbued in us.
Abhijay: The environment we grew up in was very innovative. Like Arjun, I started coding and tinkering when I was young. We started our first company—a task manager for to-dos and commitments that you wouldn't put in your calendar—when I was a freshman in high school. We exited toward the end of my senior year.
What was your inspiration for starting Cloaked?
Arjun: I've always been very curious to see how my data could help my life. In 2020, I decided to write integrations into everything about myself—from my Facebook and Google data to my banking, workout, SMS, diet, healthcare and GPS data. Everything about me.
My box started telling me, "Hey, you missed your workout yesterday. Do 15 pushups between these two meetings. You ate too much takeout this week, you should cut down." One day at lunch, I put my phone down, not realizing that my crude AI was having a full conversation with my then-girlfriend. It said, "I love you," sent her memes and went back and forth with her. I remember looking at it and thinking, "This is crazy." At that moment, it struck me that I don't own any of my own data and I don't trust big tech companies to build something like this.
I came up with a solution, which is what Cloaked is now. I pitched it to Abhijay, who usually shoots down my bad ideas. But when he heard about Cloaked, he thought it would work. That's when I knew I was on to something.
Long term, we want to change the way the internet works entirely.
Arjun Bhatnagar, CEO of Cloaked

What fundraising tips do you have for founders?

Arjun: Tell a story. Before we started raising for our seed round, we talked to our lead investors from our pre-seed round. We gave them our 30-minute pitch, which they patiently sat through. At the end, one investor said, "Tell that to me in two minutes."
I was struggling to tell the story. He pitched back our business to us in two minutes better than we could. After that, he had me send him voice memos every night. I would go for drives and keep re-pitching Cloaked. He gave me feedback until we got it right. I can pitch in my sleep now.
Abhijay: Have a good balance between short- and long-term visions. One reason we received funding is because we have an ambitious, large, long-term vision. But when it's years down the line, you also have to create a sustainable business beforehand. You have to know the pathway to that long vision.
What would you tell startup founders who are struggling to raise capital amid economic volatility?
Abhijay: This is a great time to build. You can put your head down and avoid the distractions brought on by fundraising. And when this passes, you'll begin your fundraising efforts with a more polished company or product.
How have partners helped you scale Cloaked?
Arjun: On the banking side, Jimmy Nguyen from J.P. Morgan has been a big advocate for Cloaked and what we are doing. He helped make a lot of introductions and kickstarted relationships that we're trying to build.
Banker perspective: Jimmy Nguyen
Arjun, Abhijay and I are all from the Lowell, Massachusetts, area and felt an instant connection. We come from a hardworking and humble community of people who are willing to go the extra mile. In addition to being brilliant, the Bhatnagar brothers bring these attributes to everything they do—including the creation of Cloaked. They also have a keen sense to pivot quickly, which is essential as a startup founder. They see what's working and shift towards it.
In the time I've been working with the Cloaked team, they've gone from starting with a minimum viable product in 2021 to their beta launch in 2022 and have gained an enormous amount of momentum in that time. Cloaked continues to add offerings, and J.P. Morgan is excited to help the brothers scale their company and fulfill all of their future milestones.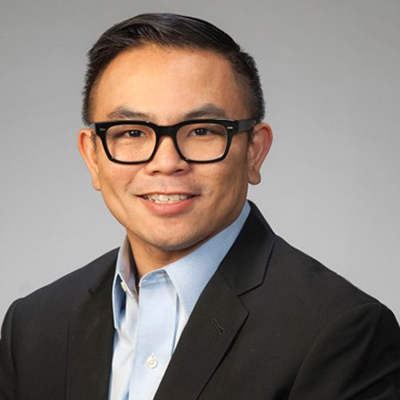 Nguyen is Vice President for Middle Market Banking and Specialized Industries in J.P. Morgan's Commercial Banking division.

What are you most focused on as you grow Cloaked over the coming years?
Arjun: My goal is that in five years people will be saying, "Why isn't your data Cloaked?"
© 2022 JPMorgan Chase & Co. All rights reserved. JPMorgan Chase Bank, N.A. Member FDIC. Visit jpmorgan.com/cb-disclaimer for disclosures and disclaimers related to this content.
---