Treasury and Payments
J.P. Morgan at ShopTalk
Shoptalk 2023 brings together thousands of retail changemakers. This year's agenda focused on how technology and new business models are altering how consumers shop and buy. Read on for details of the event, including how payments intersect with this critical industry.
---
Event highlights

Last Vegas, March 26-29, 2023
Who's at ShopTalk '23? In the retail world – everyone. 80 sessions across seven theaters, 275 speakers, and more than 50 hours of content. This four-day event connects the world's most influential and rising retailers for unrivalled business-critical conversations, insights and shared experiences to reimagine the future together.
Day 1
Amongst a busy agenda for the first day of ShopTalk, Bloomberg's Jeannette Neumann sparked huge interest in her session, moderating an esteemed panel including thredUp, ebay and AptDeco. The insights from the panel were eye-opening: resale is expected to become an $80 billion market in US alone by 2026. 1 in 5 items in customers' closets will be secondhand by 2031. There is a $17 billion market for used furniture today, 3x faster than the sale of new furniture. All in all, "demand is off the charts", Mari Corella from ebay said. "Sellers and brands both want to be part of the resale program – it helps them with sustainability goals and gain more profit from items they sell."
Rediscovering the joy of shopping
Pinterest's Bill Ready also took to the stage with CNBC's Sara Eisen, predicting that the next 20 years of e-commerce would equal solving for the joyful part of shopping, discovery, and creating 'the digital bazaar'. Pinterest's mission, he said, was to connect users to brands and retailers to "shop what they see", to walk that digital bazaar and connect with brands. Payments is key to this: with Pinterest, more than 50% of users are there to shop. They come with a purpose.
Using customer data to surprise and delight
This panel – including McDonalds, Rebag and Stitch Fix, were in agreement: data is key to creating and delivering personalized and differentiated customer experiences from the time a customer identifies a need, to shopping, payment and ongoing loyalty. How that looks differs across industry, but the commonality of attracting and protecting customer relationships is key, regardless. Charles Gorra of Rebag brought further insight, revealing that data helps his company overcome the challenge of inventory management by intelligently - and dynamically - aligning customer needs and product availability. Furthermore, for omnichannel retailers like Rebag, this is a strategy they can deploy in both physical and digital channels.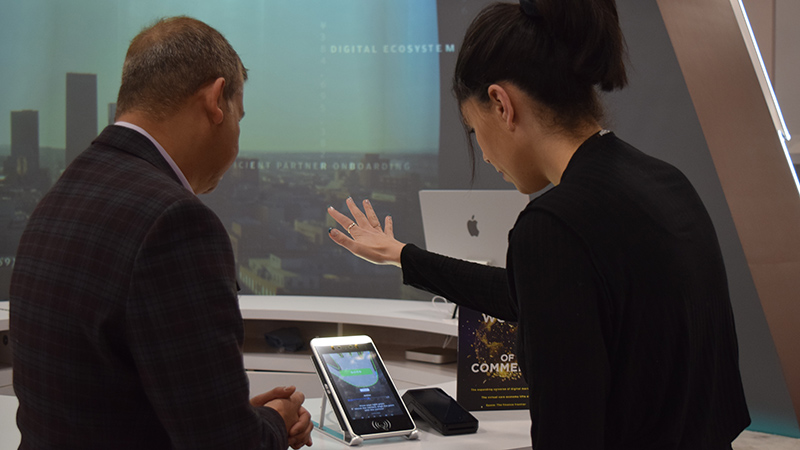 Day 2
Day two began with huge visions and ambition from Chip Bergh, President & CEO, Levi Strauss & Co., who is planning 'Building a Brand for the Next 170 Years'. His take on the future of retail was positive: brick and mortar is here to stay; Levi opens 100 new doors around the world every year.
He echoed the re-commerce sentiments from day one, stating that the way consumers shop has shifted, focusing on the circular economy. Thrifting, second-hand goods is where the puck is heading. Speaking to the power of their own brand, he cited the value in Levi's vintage trucker jackets - consumers will pay a premium for it and even hunt them down on sites like eBay, rather than buy a cheaper one that is brand new. A new world indeed.

Unlocking the future of marketing with A.I.
"A.I. is the most profound thing humanity is working on today. It is one of the biggest shifts we've ever seen". When Google says it, you sit up and listen. Sean Downey, President, Americas & Global Partners with Google, went on to say that the first shift was the internet, the second was mobile and the third… you guessed it. As with many commentators of late, ethics is a concern. Considerations for generative A.I. start with questioning what does developing A.I. responsibly mean and leading to evaluating the impact on society. Accountability and a compass in the world of technology will help determine the guiding principles.


Day 3
Seeing the future of shopping through a global lens was always going to be a big draw, and the CEO of Walmart didn't disappoint. Taking us on a journey with case studies from Mexico to China and on to India, there was one key learning: even though each country is different, customers are similar. While digital adoption looks different on opposite sides of the world, every market is at a different stage of develop, how governments affect markets varies – but people are more the same around the world. As a retailer, remembering that is the heart of what we should do. So many learnings from this session, but this one was key.
Discovering your inner sneakerhead
Mary Dillon from Foot Locker Inc brought it back to the personal, focusing on what she's learned across her beauty and footwear career. Her number one tip was to hire people who love what they do, and infuse their opinions into your business models. While the role of the store is what retail is all about, Dillon said, a core priority for them is to upweight the digital. "Products do matter, that's what companies sell. But you must think about the different consumer segments, brands that fit best, how to position banners, and target folks with meaningful big ideas rather than just 'here's a product and a price.'"
Wise words indeed.
EVERYONE'S TALKING ABOUT:
Testing out the J.P. Morgan biometrics experience
Did you get a copy of Payments Unbound?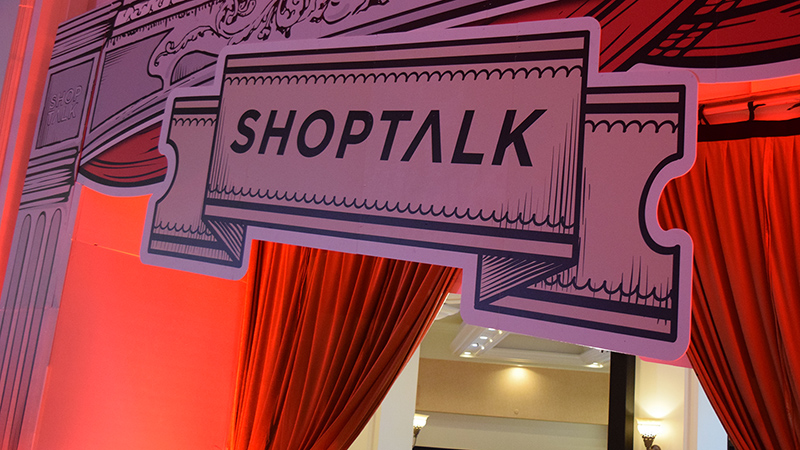 Discover Commerce Solutions
More than a commerce solution, it's delivering on customer expectations.
Transform B2C and B2B experiences with the next generation suite of commerce solutions by J.P. Morgan Payments.
Stay informed and stay ahead with our monthly newsletter

Receive key updates and news with relevant actionable insights and best practices — including the latest intelligence on payments trends, digital innovation, regulatory change, ESG and sustainable financing and much more.

Subscribe to THE MONTH IN…Treasury & Payments
Disclaimer
© 2023 JPMorgan Chase & Co. Member FDIC. Deposits held in non-U.S. branches are not FDIC insured. All rights reserved. The statements herein are confidential and proprietary and not intended to be legally binding. Not all products and services are available in all geographical areas. Visit jpmorgan.com/paymentsdisclosure for further disclosures and disclaimers related to this content.