Markets and Economy
Exploring the Capital Investment Decline
Some analysts worry escalating trade tensions are behind this year's drop in capital investment, but headwinds in energy and aircraft manufacturing are more likely to blame—and setbacks in these sectors have less of an effect on the broader economy.
---
Key points:
Capital investment slowed from a 6 percent annualized pace last year to a 2 percent annualized pace in the first half of 2019.
While some people blame rising trade tensions for this slowdown, falling energy prices and aircraft setbacks are more likely to blame.
Businesses are still investing in the future—­­outlays for intellectual property are rising at a 7.7 percent annualized pace.
Compared to last year, businesses today have slowed spending on fixed assets such as new buildings and equipment, known as capital investment. As trade tensions continue to escalate, US businesses also face growing uncertainty about global supply chains and a lack of access to overseas markets. Some analysts are interpreting weak capital investment as another warning sign—in addition to the inverted yield curve and slow industrial output—that the US is due for a broader economic contraction.
However, if trade tensions were truly behind the decline in capital investment, the slowdown would be concentrated in sectors that rely heavily on Chinese imports. Instead, the weakness in capital investment may be largely attributed to a sharp falloff in energy exploration and aircraft sales. These idiosyncratic headwinds are unlikely to cause serious harm to the broader economy.
How Capital Investment Helps Drive the Business Cycle
Capital investment is an important driver of the business cycle—when the economy is expanding, businesses are eager to invest in new equipment and construction to meet rising demand. During downturns, investment activity slows sharply as projects and purchases are put on hold until revenues recover.
Capital investment declined in the second quarter of 2019 to a 2 percent annualized pace—a remarkable drop from last year's 6 percent annualized growth rate. This falloff has coincided with escalating trade tensions, leading some analysts to conclude that businesses are cutting back in the face of uncertainty about the future of global trade.
But capital investment trends in 2019 have varied considerably. Investments in software and other intellectual property climbed at a 7.7 percent annualized rate through the first half of the year, implying that businesses are still ready to spend on productivity-enhancing technologies. Outlays for construction, however, have declined 3.6 percent from last year's pace, and equipment spending has come to a near standstill, growing at a 0.3 percent annualized rate in 2019.
A closer look shows that the decline in capital investment, much like this summer's softening industrial output, has been concentrated in the energy and aviation sectors. This implies that trade tensions with China are not derailing business investments. Instead, idiosyncratic forces, including falling oil prices and the grounding of Boeing's 737 Max 8 jet, are skewing capital investment trends.
Swinging Oil Prices
Approximately one-third of this year's total capital investment slowdown has been concentrated in the mining exploration, shafts and wells category, which includes investment in new oil wells. Last year, spending in this category grew by 14.4 percent; this year, it has contracted by 8.5 percent. Oil prices have fallen steadily during this swing­—from $70 per barrel in early 2018 to $54 per barrel today. Drilling activity is extremely sensitive to oil prices, so lower costs per barrel bring about cutbacks in exploration.
As the 2015 global oil glut demonstrated, however, falling energy prices will ultimately put more money in consumers' pockets. Since the US is a net oil importer, the economic benefits from cheap gasoline should more than offset the effects from declining oil exploration.
Boeing's Production Backlog
The grounding of Boeing's 737 Max 8 airliner this spring and subsequent accumulation of undelivered aircraft was a massive disruption that led to a 20 percent cutback in production, accounting for much of this year's national manufacturing slump and shaving approximately half a percentage point from GDP growth in the second quarter.
But Boeing has not halted the jet's production entirely—42 new planes are still coming off the line every month. Until these aircraft are recertified to fly, they are being held as inventory. This backlog of undelivered planes may be diminishing capital investment at a $61 billion annualized pace.
The drag from excess inventory should rapidly reverse once the aircraft are cleared to fly. Boeing has added staff in anticipation of resuming deliveries as early as October, although many airlines aren't planning to return the jet to service until December or later. When the plane does eventually return, inventories will plummet and capital investment will surge.
Looking Beyond Trade Tensions
Trade tensions are certainly not helping the economy—tariffs act as a tax on consumers and add another layer of uncertainty for businesses expanding into emerging markets. But the trade dispute does nothing to alter the underlying logic of globalization: rising living standards are creating the world's largest consumer markets in Asia, and businesses have little reason to stop investing in a region with the potential to sustain decades of rapid growth.
View our economic commentary disclaimer.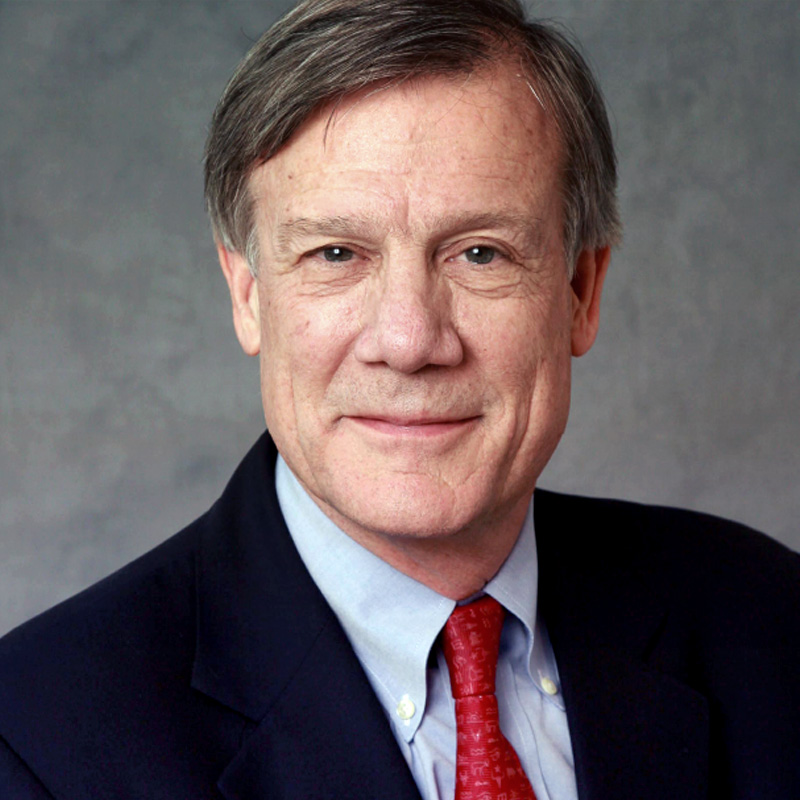 Jim Glassman is the Managing Director and Head Economist for Commercial Banking. From regulations and technology to globalization and consumer habits, Jim's insights are used by companies and industries to help them better understand the changing economy and its impact on their businesses.
---