Commercial Real Estate
How LIIF and JPMorgan Chase Invest in Low-Income Communities
CDFIs like the Low Income Investment Fund (LIIF) are helping underserved communities stay afloat during the pandemic and bounce back with the economy.
---
The COVID-19 pandemic hit low-income, underserved communities the hardest. Small businesses had difficulty accessing U.S. Small Business Administration Paycheck Protection Program loans. Companies temporarily or permanently shut down, laying off thousands. The businesses left standing—especially in hard-hit sectors like childcare, affordable housing and health care—needed help to stay afloat.
Community development financial institutions (CDFIs) play a critical role in providing funding for and building long-term relationships with low-income, underserved communities.
CDFIs also felt the economic pressure of the pandemic as demand for assistance skyrocketed.
"When the pandemic started, we were all battening down the hatches," said Kimberly Latimer-Nelligan, President of the Low Income Investment Fund (LIIF).
In late 2020, LIIF was moving to close a $45 million multi-investor fund to support Purpose Built network members when it discovered a funding gap. Latimer-Nelligan immediately called JPMorgan Chase. Finding a new investor for a debt fund that covers many markets and provides flexible lending products across many asset classes usually takes more than three months, something Latimer-Nelligan knew from her more than 20 years in banking. She was pleasantly surprised. "It was the week before Thanksgiving, and we had a commitment right after the new year," she said.
A Longstanding Working Relationship
LIIF and JPMorgan Chase Community Development Banking have worked together for decades. We have a longstanding credit relationship with the CDFI, our foundation provides LIIF with grant capital and we've closed on more than a dozen of New Markets Tax Credit (NMTC) transactions across the country. These NMTC investments helped finance projects including community centers, health clinics and charter schools.
Working Toward Racial Equity
LIIF's leaders recognized that if they wanted to ensure opportunity and growth in communities, they had to tackle racial equity. In 2020, LIIF announced a new strategic plan to drive $5 billion in investments through 2030 to advance racial equity, focusing on impact-led lending, affordable housing and early care and education.
Around the same time, JPMorgan Chase was leaning into its relationships with CDFIs to help further the firm's racial equity commitment. It was a natural choice to join forces with LIIF.
Giving Low-Income Communities Agency
JPMorgan Chase added a $1.2 million investment to its Equity with a Twist program with LIIF to support Purpose Built Communities' work in six communities, including Atlanta's Grove Park neighborhood. The planned community revitalization includes a new K-8 charter school, health center and YMCA.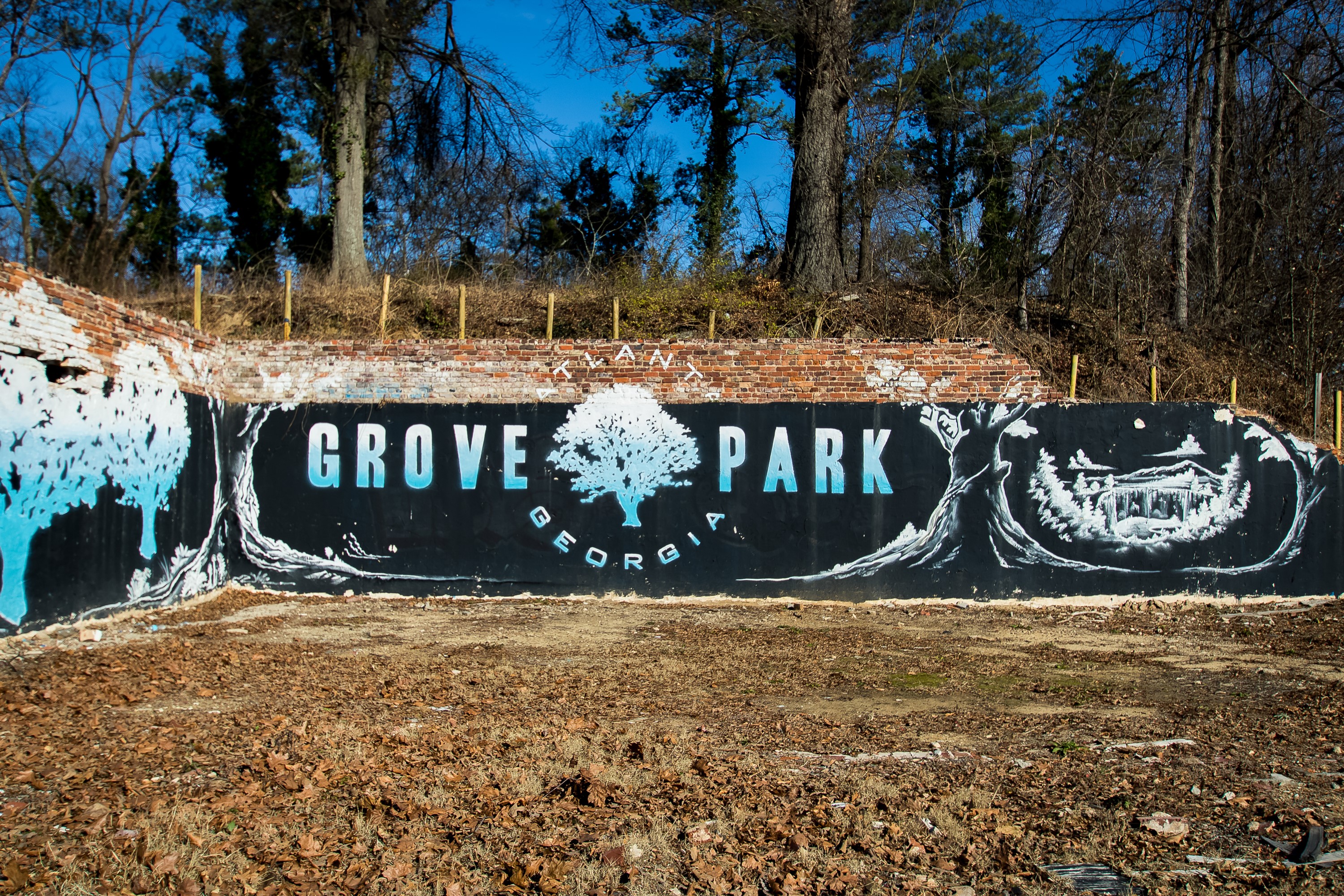 First developed in the 1920s and 1930s, the majority-Black neighborhood of Grove Park suffered from decades of disinvestment and environmental degradation beginning in the 1970s. Today, roughly 30% of adults in Grove Park live below the poverty line. Using Purpose Built's holistic model, the neighborhood foundation works with local leaders and residents to improve health outcomes and increase economic mobility.
LIIF has worked with Purpose Built in 11 communities and shares the organization's passion for comprehensive community development. "Purpose Built's model is truly based on community agency," Latimer-Nelligan said. "Purpose Built does not unilaterally enter a community. They must be invited in. Then there's a two- to three-year vetting process on both sides."


Creating a More Equitable Future
LIIF is currently working on several projects, including a comprehensive analysis of how it evaluates credit risk. As a secured lender, LIIF relies on appraisals and balance sheets when looking at applicants. But that approach doesn't work equally for all applicants, given the legacy of redlining and the racial wealth gap. LIIF is digging into its policies and products to create a more equitable evaluation.
"We want to use our lending and our capital to advance racial equity and also maintain sustainability and understand risk," Latimer-Nelligan said.
JPMorgan Chase is eager to work with LIIF on this project and remains committed to supporting CDFIs. Traditional banks and CDFIs alike must work together to make progress on racial equity.
"I think there will be some real changes in how we do lending," Latimer-Nelligan said. "It will be great to work together with JPMorgan Chase to promote more equitable investments."
---