Artificial Intelligence Research
Research Publications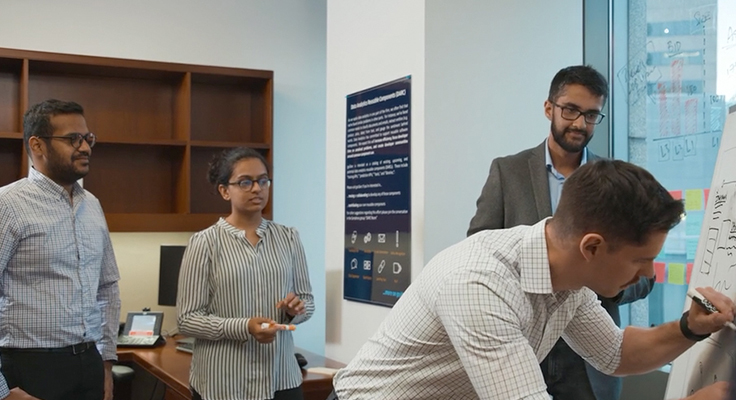 Research Publications
See some of the latest research we publish each year and present at a range of conferences, journals, and workshops.
AI Research Awards Program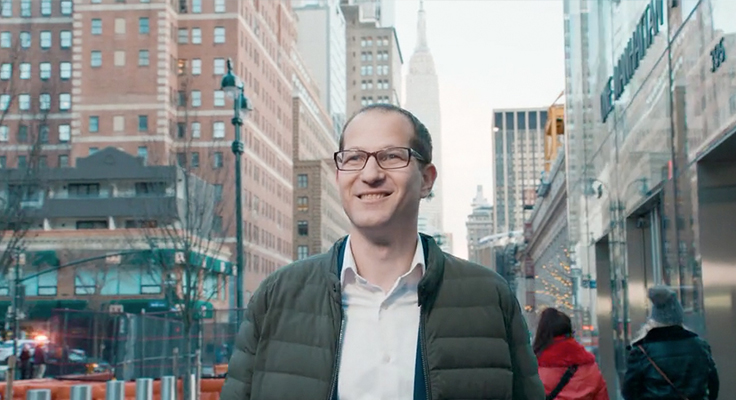 AI Research Awards Program
Our global firm is committed to building partnerships and relationships with the best-in-class universities, student, and researchers through its Faculty Research Awards and PhD Fellowships.
Careers in AI Research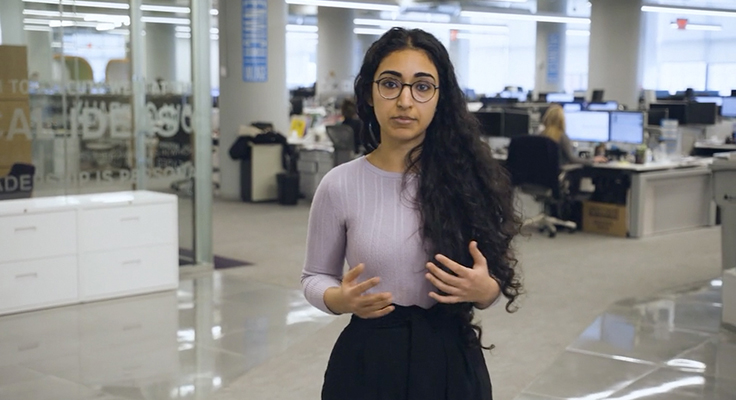 Careers in AI Research
Conducting AI research in financial services offers unique and exciting opportunities for impact. As a member of this highly visible team, you will have the opportunity to realize significant impact not only within the firm but also to the broader AI community.
Initiatives

Learn more about some of our unique initiatives to provide financial synthetic datasets, research explainability and fairness, and learn from global AI experts.
Sponsored Events

Learn more about the conferences we're attending and sponsoring
The first ACM International Conference on AI in Finance (ICAIF) was presented October 14 – 16, 2020 with founding sponsorship provided by J.P. Morgan Chase & Co. The event welcomed 950 participants from governments, financial institutions, regulatory agencies and universities. The event marked the first scholarly, peer-reviewed conference on AI in Finance. The conference featured 53 research paper p​​resentations, keynotes by leaders in the field, and two half-day workshops: one on AI in Africa for Sustainable Economic Development led by Samuel Assefa, Executive Director of the firm's AI Research (AIR) team, and a second on Women in AI and Finance led by Sumitra Ganesh, Executive Director of AIR.​
ICAIF's chair, Tucker Balch, Managing Director of AIR noted: "It was exciting to have government, industry and academia at the same event, sharing ideas on this critical topic. We were fortunate to be able to work with the Association for Com​​puting Machinery (ACM), a premiere publisher of computing research to offer this conference."
---
December 2019: Vancouver, Canada
Robust AI in Financial Services: Data, Fairness, Explainability, Trustworthiness and Privacy
J.P. Morgan served as a platinum sponsor for the Thirty-third Conference on Neural Information Processing Systems (NeurIPS) 2019 conference held in Vancouver, Canada. NeurIPS has established itself as one of the leading AI conferences in the world, with a record 13,000 attendees this year. To mark its growing interest in technology investment, AI and machine learning, J.P. Morgan sent nearly 50 employees to the conference with representation from all lines of business and three continents.
This year, the firm also hosted its first industry-focused EXPO workshop in partnership with Two Sigma and Hudson River Trading, which garnered over 450 attendees, filling every available seat in the room. In total, 14 research papers authored by JPMC employees were accepted to the workshop. With the growing interest and strong attendance in finance workshops, Tucker Balch and Manuela Veloso from the AI Research team are helping to organize the first international AI in Finance (ICAIF) conference in partnership with the Association for Computing Machinery (ACM), which will be held in New York City on October 15-16 in 2020.
December 2018: Montreal, Canada
Challenges and Opportunities for AI in Financial Services: the Impact of Fairness, Explainability, Accuracy, and Privacy
With nearly 9,000 attendees, NeurIPS is one of the most prominent and longest-running machine learning and artificial intelligence conferences in the world, bringing together academics and tech giants like Google to share cutting-edge research.
For the first time since its inception 32 years ago, the conference hosted a workshop on AI in financial services. This workshop was jointly organized by J.P. Morgan and Capital One, with invited speakers from Georgia Tech, University of Michigan, Cornell, S&P Global.
J.P. Morgan's head of AI Research Manuela Veloso and head of CIB Data Analytics, Applied AI & ML Samik Chandarana spoke at the workshop, which addressed key challenges to the adoption of AI in the financial system:
Ethical and regulatory needs to prove that models are fair and unbiased
Requirements around explainability and interpretability of models
Operating standards which require nothing short of perfect accuracy for certain use cases
Privacy issues around collection and use of consumer and proprietary data
In addition to the workshop, Veloso and Chandarana, joined by other J.P. Morgan employees, held "lightning talks" at the J.P. Morgan booth attracting hundreds of candidates and hosted a reception attracting leading AI researchers from industry and academia.
---
June 2019: Long Beach, California
J.P. Morgan sponsored the 2019 International Conference on Machine Learning (ICML) in Long Beach, California. ICML is a premier gathering of over 6,000 participants dedicated to the advancement of the branch of artificial intelligence known as machine learning. Participants span a range of backgrounds, from academic and industrial researchers, engineers and entrepreneurs, to graduate students and PhD postdocs. Professionals present and publish cutting-edge research on all aspects of machine learning.
This year, J.P. Morgan ramped up its presence by serving as a gold sponsor, sending 30 employees from across the firm on different teams to share and discuss the firm's commitment to this space. This is a reflection of the firm's growing commitment to key investments in AI and machine learning and it's starting to pay off. Attendees were eager to hear how the firm is applying AI within the firm and what opportunities J.P. Morgan has available.
The firm hosted a workshop onAI in Finance, the first of its kind in the conference's 36 year history. J.P. Morgan employees presented six research papers and garnered over 300 workshop attendees.
---
July 2019: Sydney, Australia
J.P. Morgan was a proud sponsor of RoboCup 2019.
June 2018: Montreal, Canada
4,000 participants from 39 countries traveled to Montreal to compete in one of the most anticipated robotics and machine learning competitions of the year - RoboCup 2018.
RoboCup, co-founded in 1996 by Manuela Veloso tasks participants with building and training robots to compete against one another in a real- life, autonomous soccer tournament. Over the past 22 years, extreme advancements have been made to not only the robots, but also the fields in which they compete in, giving the competitors more complex obstacles to overcome. The competition's ambitious goal is to inspire the development of robots that can compete against humans in the actual soccer World Cup by the year 2050.
The week was split into two competitions: the junior tournaments for those ages 12-19, and major tournaments for those over the age of 19. Although most of the 4,000 participants comprise of top talent in the machine learning, artificial intelligence and robotics space, students don't need a degree in STEM to enjoy this competition. In addition to soccer, during the competition robots compete to rescue, work around homes, and even have dance competitions in addition to the soccer matches.
During the rescue competition, robots were tasked with rescuing 'humans,' where they had to successfully find and identify the parts of the obstacle course that stimulated human body temperature. In the future, these kinds of robots could aid first responders in times of crisis- whether that be during a fire, earthquake, or bombing. The home robots were tasked with more butler-type of activities, like grabbing an orange juice off the table, or opening the dishwasher or walking into the bedroom.
J.P. Morgan's global sponsorship of RoboCup is a testimony to the firm's dedication to technology, machine learning and applied data science efforts and AI Research.
---
May 2019: Montreal, Canada
J.P. Morgan was a proud sponsor of AAMAS 2019.
---
July 2019: Baltimore, Maryland
Check back after the event for a full recap.
---
August 2019: Santa Barbara, California
J.P. Morgan is a proud sponsor of CRYPTO. Join us for our workshop, "Privacy Preserving Machine Learning." Check back after the event for a full recap.
---
You're now leaving J.P. Morgan
J.P. Morgan's website and/or mobile terms, privacy and security policies don't apply to the site or app you're about to visit. Please review its terms, privacy and security policies to see how they apply to you. J.P. Morgan isn't responsible for (and doesn't provide) any products, services or content at this third-party site or app, except for products and services that explicitly carry the J.P. Morgan name.