Payments & FX
Real-Time Payments:
Driving disruptive innovation
---
The world of always-on, contextual commerce includes an emerging need for faster payments. Customers, workers, merchants and suppliers want a quicker way to do business that fits into their 24/7/365 lifestyle. A convergence of these global trends is feeding expectations and are driving a shift towards Real-time Payments.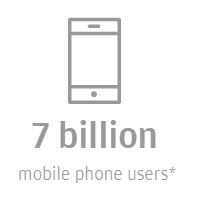 The connected global population includes 7 billion mobile phone users including ~4 billion with smart phones. This global world of digital commerce creates immediate contextual and conversational consumer interactions by harnessing the power of mobile devices, Application Programming Interfaces (APIs), artificial intelligence, and machine learning. Banks are integrating these technologies to share information with connected consumers in an immediate and targeted way.
*Ericsson 2017 Mobility Report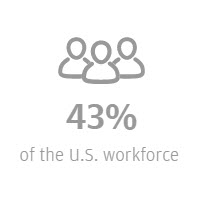 The emerging need for independent contractors and contingent workers are fostering a gig economy that will grow to 43 percent of the U.S. workforce by 2020.1 These workers can now be paid on demand all hours of the day, every day, including weekends and holidays.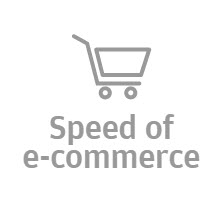 The speed of e-commerce has consumers expecting goods and services on demand. Payment immediacy must extend from these consumers to acceptance, settlement and immediate funds availability for merchants as well.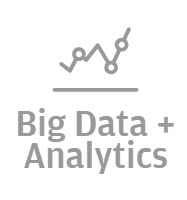 Big Data and analytics are helping organizations to grow their business, lower costs, and improve the customer's experience. Real-time Payments with immediate acknowledgements, Real-time Request for Payment Bills and Invoicing, Remittance messaging, Request for information and Request for Return of Funds messages all provide a source of immediate data to support stronger customer relationships and to facilitate fraud detection and protection.
ENDLESS POSSIBILITIES FOR NEW BUSINESS MODELS
The new 24/7/365 payments environment means you can send and receive payments any time of day and any day of the week. Real-time Payments are transforming the payment landscape for use cases served inefficiently with existing payment infrastructures, but more importantly providing the infrastructure for brand new uses cases and business models that could not have been imagined without Real-time Payments.
Consider how disruptive innovation enables new business models. For example, peer-to-peer ride-sharing would have been impossible without digital maps that use geolocation technology to pinpoint your exact place at any given moment. But even in this scenario, payments remain a missing link. Customers can make a no-click payment by credit card from their digital wallets. But the sense of instantaneous, and the behind-the-scenes payment speed and efficiency stop there. Payment settlement takes days at the interbank level as well as availability to the end beneficiary.
Real-time Payments removes the gap and the friction points from this settlement process. Beneficiaries can receive remuneration with immediate availability within seconds.
Practical improvements to today's business models, even those already considered disruptive, are enormous. In addition, new business applications are practically endless.
SATISFYING EVERYONE'S NEED FOR IMMEDIACY
Real-time Payments expand the satisfaction of immediacy. Workers delivering services on demand get payment on demand. Merchants get paid within seconds for instantly fulfilling customer needs. Urgent situations requiring payouts meet customer expectations for now.
Real-time Payments extend this benefit across payer and payee. The solution provides balance in addressing the needs of all involved.
ENVISIONING, CHAMPIONING AND CREATING CHANGE
Imagine the possibilities for this new payments rail to enable new ways of doing things. How could it change the experience for your customers, suppliers, employees and business partners? J.P. Morgan is collaborating closely with clients to contextualize Real-time Payments into their business needs and to enable leaps in thinking to create new business models.
The bank is harnessing converging technologies—including APIs, open banking (PSD2), Big Data, machine learning, smart devices and connected objects—and leveraging their intersection with Real-time Payments. This is integral to partnering with our clients as they shape their strategies for sustained success amid rapid change. In advancing our systems, we are enabling our clients to better serve their customers by creating new, more efficient payment capabilities based on Real-time Payments.
This emerging rail for faster payments will be part of the bank's capability to intelligently route payments through channel optimization.
This far-reaching vision is what motivated J.P. Morgan to be an early adopter of the U.S. Real-time Payments network. The bank is championing the development and use of Real-time Payment systems in the U.S and around the globe. As the paradigm shifts and the world moves towards a more digital society, solutions will move from batch processes to real-time offerings to create this future state. Clients benefit from the speed of payment, transparency for the both payer and the beneficiary and security as Real-time Payments are irrevocable.
J.P. Morgan is partnering with companies and fintechs to advance the next generation of payment and banking innovation. We invite our clients to engage with us to solve challenges, initiate change, and explore the benefits of the Real-Time Payments frontier.
First step ubiquity, next step interoperability
The Banking industry is on a path to globalizing Real-time Payments. More than two dozen countries already have networks. An additional 45 are developing their own capabilities.
A key driver of ubiquity is wide scale adoption by banks. In the U.S., The Clearing House (TCH) is working to bring the nation's banks into the Real-time Payments (RTP) network, and the same effort is underway in Europe's Single European Payment Area (SEPA) with SEPA Instant.
Once the payment rail becomes ubiquitous, the next step is to achieve interoperability between RTP systems in each country. Eventually RTP will evolve into a global payment network that includes not only domestic but cross-border payments. FX will seamlessly integrate into payments.
---
Real-time Payments readiness plan
Consider the following steps in order to gain the broad benefits of Real-time Payments:
Look at your strategic roadmap and consider how Real-time Payments can help you better service and delight your customers.
Look at use cases within your organization for Real-time Payments that improve employee processes (e.g., payroll, T&E reimbursements) and become more efficient (e.g., elimination of paper checks).
Take advantage of the cash management benefits of real-time processing such as increasing interest earnings, enhanced inventory management, and faster/paperless collections.
Ease payables and receivables reconciliation by using the ISO20022 messaging and Request for Payment features.
J.P. Morgan is the marketing name for the Treasury Services business of JPMorgan Chase Bank, N.A. and its affiliates worldwide.
©2018 JPMorgan Chase & Co. All rights reserved. JPMorgan Chase Bank, N.A. Member FDIC.
The products and services described in this document are offered by JPMorgan Chase Bank, N.A. or its affiliates subject to applicable laws and regulations and service terms. Not all products and services are available in all locations. Eligibility for particular products and services will be determined by JPMorgan Chase Bank, N.A. or its affiliates.
JPMorgan Chase Bank, N.A. at its London Branch is authorised by the Office of the Comptroller of the Currency in the jurisdiction of the U.S.A. Authorised by the Prudential Regulation Authority. Subject to regulation by the Financial Conduct Authority and to limited regulation by the Prudential Regulation Authority. Details about the extent of our regulation by the Prudential Regulation Authority are available from us on request (Firm Reference Number: 124491)
J.P. Morgan AG is authorised and supervised by the German Federal Financial Supervisory Authority (Bundesanstalt für Finanzdienstleistungsaufsicht – BaFin).
J.P. Morgan Bank Luxembourg S.A. European Bank and Business Centre, 6 route de Treves, L-2633, Senningerberg, Luxembourg
R.C.S Luxembourg B10.958 - SWIFT BIC CHASLULX - VAT Number 19732200242
J.P. Morgan Bank Luxembourg S.A. is regulated by the Commission de Surveillance du Secteur Financier (CSSF) and is jointly supervised by the European Central Bank (ECB) and the CSSF. J.P. Morgan Bank Luxembourg S.A. is authorized as a credit institution in accordance with the Law of 5th April 1993
For Brazil: Ombudsman J.P. Morgan
Telephone: 0800-7700847