E-Commerce
Global E-Commerce Comes of Age in a Year of Unprecedented Change
---
E-commerce has enjoyed an inexorable rise over the past two decades, fuelled by its speed, convenience, and competitive pricing. Yet this year, with billions of people confined to their homes, e-commerce has become a necessity.
J.P. Morgan's 2020 E-Commerce Payments Trends – Global Insights Report takes a country-by-country look at the state of the global e-commerce industry, identifying the opportunities and flagging emerging challenges to market players.
Growth continues, despite a global downturn

Major economies around the globe may have tipped into recession, but our research suggests e-commerce revenues are set to continue a positive growth trajectory up to 2023, albeit at a slower rate than before.
Obstacles include the fact that travel and tourism – a key e-commerce sector – has significantly declined as national borders re-open and close. Global e-commerce travel transaction volumes were down a huge 91 percent year-on-year in April 2020.1 With travel usually taking up almost a third of e-commerce sales, this has had an outsized impact on the market.2 But with the world's citizens working, exercising and eating at home more than ever before, increasing food, home entertainment and subscription services purchases are underpinning growth.
Digital technology continues to transform customer experiences
Of course, COVID-19 is not the only force influencing e-commerce. In our reports, we investigate key consumer and e-commerce trends around the world.
The Blending of Physical and Digital Channels
The rise of 'phygital' sales strategies. E-commerce and physical commerce is beginning to converge, with native e-commerce giants creating huge physical retail locations to showroom their online products and enable instant purchase—a practice that has been dubbed 'New retail'.3

The Influence of Influencers
Live streaming with select influencers is emerging as a key source of revenue for some brands, especially in East Asia. Take beauty influencer Viya – China's biggest livestreamer by revenue, her channel sold $27 million in merchandize on Singles' Day 2019 alone.4

New Paths to Purchase
The ongoing success of direct-to-consumer sales and marketing and the rise of advanced app-based e-commerce. For example, Douyin, social media app TikTok's Chinese platform, allows users to buy products they see streaming on the app in real time – by simply tapping the video three times.5

Frictionless Payment Experiences
Providing a tailored, thought-out payment suite as a key route to success for merchants when entering new markets. Cards, digital wallets and bank transfers are all essential payment methods to offer, especially as hygiene concerns are further driving down cash use.

Country-by-country growth predictions
Our research provides growth predictions over the crucial next three years, as the world works its way out of a downturn. Standout countries include the U.S. (10.5% compound annual growth rate to 2023,), China (11.2% CAGR to 2023), India (12.1% CAGR to 2023) and Malaysia (17% CAGR to 2023).
E-commerce is a global industry, but behavior varies from country to country. Localized trends we identified for 2020 include:
AUSTRALIA
A strong shopping culture is emerging around developing brands which newcomers must familiarize themselves with. For example, strong rivals to Amazon and Netflix exist and there are high expectations around the shipping times for fashion purchases.
CHINA
The world's biggest e-commerce market remains dynamic and has room for massive further growth. 56% of the population have yet to make their first purchase online, and we forecast a double-digit growth forecast going forward as these consumers begin to engage with e-commerce.
GERMANY
Pre-COVID-19, German online basket sizes were growing but as the pandemic continues, four out of ten German consumers plan to shop less this year. Local rules are evolving, too: specifically regulations around e-commerce returns, designed to guide merchants reselling, repurposing and disposal of returned goods.
UNITED STATES
As a result of rising food and homewares sales, Walmart is set to usurp eBay as the number two e-commerce player in the U.S. by the end of 2020. Digital natives eBay (third) and Apple (fourth) are both expected to lose market share in 2020, as non-essential spending declines.
From the rising shipping charges facing merchants who want to sell into New Zealand, to the migration from street markets to online food shopping in Italy, e-commerce is changing every day. The online payments landscape continues to evolve and grow, even in the most challenging of times – and we are tracking the payments, regulatory and consumption trends that your business needs to know to keep ahead.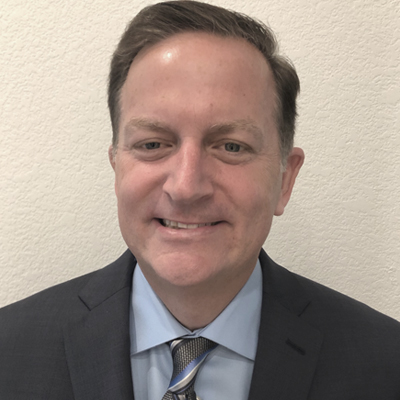 Doug Smith, Executive Director, J.P. Morgan
As Head of Marketing for J.P. Morgan Merchant Services, Doug serves global clients by communicating our brand story, value proposition and innovation agenda. As a leader in B2B Marketing, his team is responsible for product marketing, competitive intelligence, go-to-market, and modern storytelling. Prior to J.P. Morgan, Doug spent 17 years at Microsoft most recently leading Office 365 Product Marketing for Enterprise and prior to that was responsible for the launch of Windows 10 globally. His educational background includes a BBA in Marketing from Texas A&M University and MBA from Thunderbird, Graduate School of Management.