Markets and Economy
The labor shortage will outlast the pandemic
Demographic changes and an aging workforce are making it hard for businesses to hire new employees. And the tight labor market isn't going away anytime soon.
---
Key points:
The aging workforce is creating labor shortages in virtually every sector.
The staffing shortages are not a temporary disruption.
Slow workforce growth means businesses must adopt technology to help smaller staffs be more productive.
Most of the lingering challenges facing businesses today are the result of a historically rapid recovery. As the economy returns to equilibrium, most of these issues will fade.
Help wanted, but not found
Finding new staff has become a major challenge for businesses as the economy reopens. With 10.6 million unfilled job openings, staffing challenges are a major obstacle to reopening. More than two-thirds (68%) of midsize business leaders said finding workers is their biggest challenge in our recent Business Leaders Outlook (BLO) survey.
By the numbers: It's not just skilled trades. There are unfilled openings across different sectors, according to the U.S. Bureau of Labor Statistics' Job Openings and Labor Turnover (JOLT) Survey, updated this week reflecting data from the end of November.
1.2 million in manufacturing and construction
3.4 million in education, hospitality and healthcare
1 million in the public sector
1.8 million in professional services
As the baby-boom generation retires, businesses are losing some of their most skilled workers, and the younger cohorts are smaller than the retiring one. Some vacancies are being filled by younger, less experienced workers from Generations Y and Z.
What it means for wages: When high earners retire, many are being replaced by workers who are decades away from their peak earning years. That's one reason wage growth isn't keeping pace with worker demand.
Some workers should return
Early pandemic shutdowns created a massive wave of layoffs, followed by rapid hiring in response to changing consumer habits. As the economy rebalances, some staffing challenges will ease.
Former hospitality and food service workers may have found jobs in e-commerce and logistics. With consumer spending shifting back toward services, restaurants and hotels remain short-staffed. Pay incentives should gradually correct this distortion.
Some of the 4 million Americans who dropped out of the workforce during the pandemic should return to the job once health risks decline and childcare becomes more reliable.
Not everyone will return. The pandemic may have prompted an early retirement for many workers nearing the end of their careers.
In our BLO survey, 68% of companies said their employees were working more, and more than 25% said their sales and revenues have declined because of the labor shortage.
Demographics drive the staffing slowdown
Slow population growth will constrain hiring for generations, but economic growth is capable of outstripping the workforce's expansion. The economy added an average of 555,000 jobs every month in 2021, but the working age population is growing by only about 50,000 potential new workers monthly.
Historical context: In the 1990s, the working age population was growing by at least 200,000 every month, which made staffing up relatively easy.
Massive layoffs during the 2008 recession masked the nation's demographic slowdown. A large pool of available workers fueled an above-trend recovery that lasted more than a decade before full employment arrived.
What it means: Over the long run, hiring will have to slow to match the population's growth rate. This will create opportunities for businesses that can harness automation, allowing a smaller staff to maintain high levels of production.
Opportunities ahead
Labor shortage aside, many of the headaches facing businesses are due to the rapid rebound in consumer demand. Federal relief funds focused on keeping struggling households afloat, and those cash infusions maintained consumer demand but did little to bolster the supply of goods.
Restocking inventories should stoke demand for finished goods. Inventory rebuilding is expected to add 2 to 3 percentage points to GDP growth in 2022.
Persistent inflation has led the Federal Reserve to move toward a more neutral monetary stance. Three anticipated interest rate hikes in 2022 would still leave borrowing costs at historically low levels.
Entrepreneurs are seizing on this opportunity. New business formation is up sharply over the past year, rising far above its pre-pandemic baseline.
What to watch

Rising labor productivity will be a sign that businesses are investing in technology to do more with fewer workers.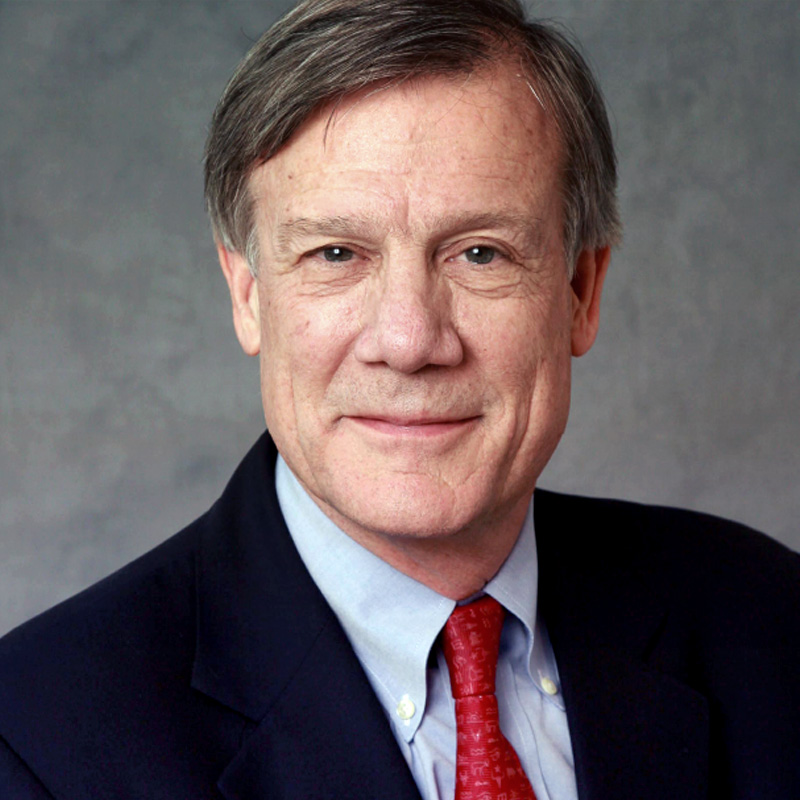 Jim Glassman is the Managing Director and Head Economist for Commercial Banking. From regulations and technology to globalization and consumer habits, Jim's insights are used by companies and industries to help them better understand the changing economy and its impact on their businesses.
---