Markets and Economy
What Really Shapes the Stock Market
Despite mounting political turmoil, equity investors have remained calm. Factors like technological innovation and the spread of global prosperity are likely to continue bolstering the bull market despite the latest news cycle.
---
We are currently living through the longest uninterrupted bull market in US history—equity prices have risen without a major correction since March 9, 2009. Looking back over the last four decades, the stock market has averaged a 10 percent annual rate of return—outpacing even the boom years after World War II. The current bull market's gains have accumulated relatively gradually, but the long spell of tranquility is a sure sign of confidence in future revenue growth.
It may seem strange that investors have remained calm as political turmoil continues to build. But markets are taking the long view, and the events that truly shape corporate America's future rarely make headlines. The market's long-term evolution likely depends on transformative events, like the steady stream of technological innovation and the industrialization of Asia, that will unfold over the course of decades.
Policy, Not Politics
Throughout the postwar era, it's been difficult to detect the impact of political developments on the stock market. Even fluctuations following historic events—such as election night surprises, sudden resignations and foreign crises—often fade after sending only a few ripples through the market.
However, some major legislative acts have had an effect on equity prices. For example, the 1970 Clean Air Act cut into corporate profits by requiring costly emissions controls, while waves of deregulation invigorated industries like air travel, shipping, telecommunications and energy distribution. But these laws took years to implement.
Even regular gyrations of the business cycle have barely altered the market's long-term trajectory. While the time lost due to deferred capital investment during downturns can never be recovered, recessions merely delay the economy's expansion. The stock market is looking beyond the business cycle, focused on changes to the economy's underlying potential.
The Federal Reserve's actions also have had a surprisingly muted impact on equities. The Fed's goal of maintaining 2 percent inflation and full employment isn't in conflict with sustainable economic growth, and investors have already priced in the periodic ebb and flow of interest rates when valuing stocks.
The Forces That Matter
Ultimately, equity investors are looking beyond partisan bickering and the business cycle. The market is more interested in the potential for long-term revenue growth, which is largely determined by the size and output of the workforce. With demographic changes already priced in, investors are now focused on productivity.
Worker productivity gains are impossible to predict. They follow breakthroughs in technology, which occur in bursts, and investors know that transformative shifts don't always translate into immediate profits. The full impact of this decade's revolutions in digital and mobile commerce, for example, are likely yet to be felt. And emerging industries like automation, biotech and artificial intelligence may create entirely new economic sectors. The market has always funded promising new technologies long before their economic consequences could be gauged.
Asia's industrialization also promises to fuel global growth over the coming decades. In formerly agrarian countries, urbanization has created a vast new industrial base, and the rise of the middle class has introduced an enormous new market for consumer goods. Growing educational opportunities mean that each new generation of workers will be more productive and capable than their parents. Tremendous economic growth will be necessary if living standards in the developing world are to converge with the level of consumption enjoyed in developed economies.
Looking Past the Noise
Events matter for the market, but the news cycle tends to be dominated by transitory developments whose economic effects are often fleeting. The trends driving today's bull market are resilient. Technological progress and industrialization abroad may seem like diffuse and gradual processes, but investors appear confident that these currents will support revenue growth in the coming decades.
View our economic commentary disclaimer.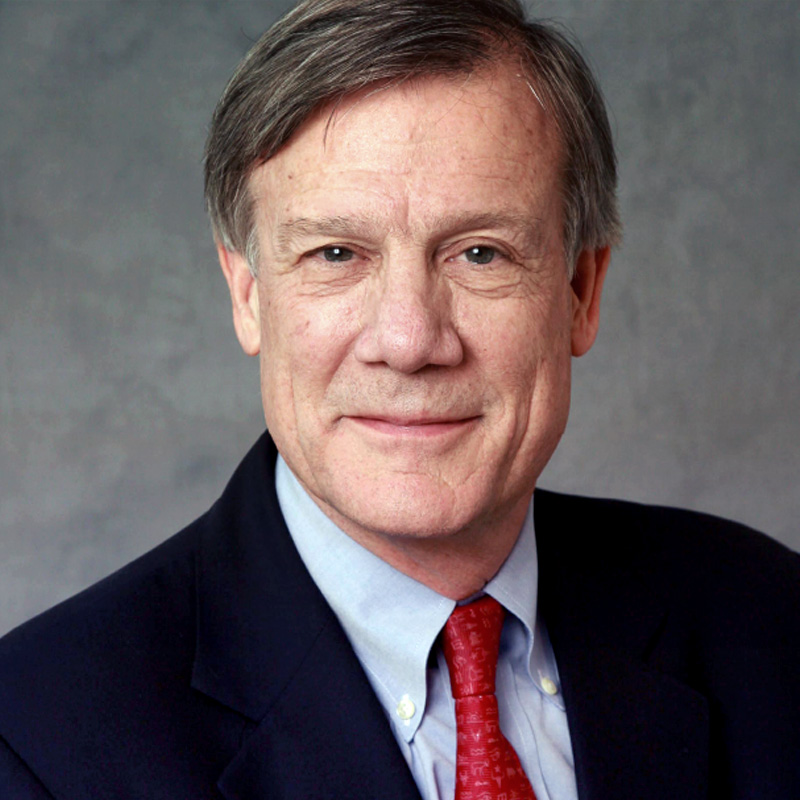 Jim Glassman is the Managing Director and Head Economist for Commercial Banking. From regulations and technology to globalization and consumer habits, Jim's insights are used by companies and industries to help them better understand the changing economy and its impact on their businesses.
---