Markets and Economy
What's Behind the Fed's Revised Rate Forecast
The Federal Reserve sees a growing economy and now expects to raise rates sooner than forecast. Does that mean inflation is getting out of control? Not likely. 
---
Key points:
At its June 16 meeting, the Fed leaves policy unchanged, but forecasts interest rates will rise from a current 0.1% to 0.6% by the end of 2023.
Markets react negatively to the news that rate hikes may come roughly a year earlier than 2024, which the Fed originally forecasted in March.
But Fed Chairman Jerome Powell says policy will remain "highly accommodative" as the recovery advances—he adds inflationary caution isn't unanimous among FOMC members.
Hiring may be speeding up, too, as the economy reopens, COVID-19 vaccination expands and some stimulus programs wind down in the fall.
Inflation still 'transitory'
At the Fed's post-meeting press conference, Powell said, "our expectation is these high inflation readings that we're seeing now will start to abate." And even with its raised forecast, the Fed still sees inflation staying at its 2% goal long-term.

Inflation remains largely a story of bottlenecks as microchips, lumber and petroleum byproducts remain scarce.
In a slight adjustment of earlier estimates, the Fed sees inflation (including food and energy) averaging 3.4% over 2021, with headline inflation expected to fall back to 2.1% in 2022 and 2.2% in 2023.
Powell said some Fed members are getting uncomfortable with where prices are heading, but not the whole committee.
Anticipating a jobs rebound
The Fed bumped up its forecast for 2021 GDP growth to 7% but made few changes to its outlook further out. Yet Powell indicated the fall could be a pivotal time for employment growth as the economy reopens, vaccination expands and certain stimulus programs run out.
The Fed continues to forecast that the unemployment rate will fall to 4½% by the end of this year, 3.8% by the end of next year and 3½% by the end of 2023.
Powell said, "we're going to be in a very strong labor market pretty quickly here."
The central bumped up its forecast for 2021 GDP growth to 7% but otherwise made few changes to its outlook further out.
Looking beyond rates
The Fed isn't focused on rates so much as how it plans to wind down its monthly asset purchases, which are holding rates down.
Whatever the Fed does, it's unlikely to do it without warning as it moves the economy back to its pre-crisis state.
The Fed will likely begin to slow its asset purchases very gradually beginning early next year. Once that happens, the central bank will likely begin to return its federal funds rate target, currently 0%-¼%, to a more normal level.
Most Fed policymakers think that when the economy heals, the most appropriate federal funds rate will likely be 2¼% -2 ½% range.
What to watch
Behind the inflation headline, the economy is actually doing a little better than the central bank projected in March. The Fed is sticking to its story that current inflation readings will settle even as economic activity likely accelerates in the coming weeks.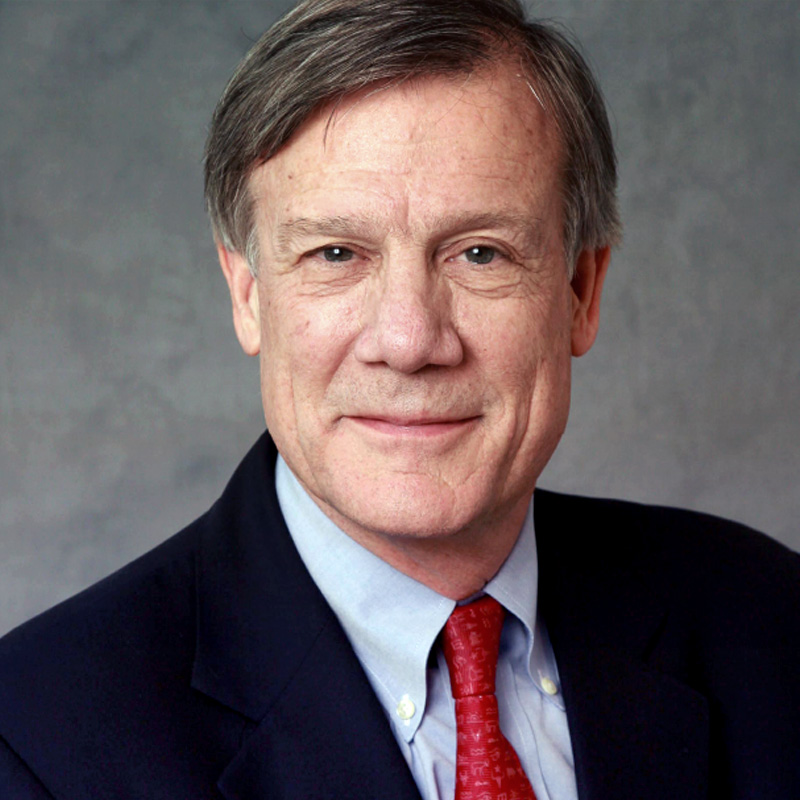 Jim Glassman is the Managing Director and Head Economist for Commercial Banking. From regulations and technology to globalization and consumer habits, Jim's insights are used by companies and industries to help them better understand the changing economy and its impact on their businesses.
© 2021 JPMorgan Chase & Co. All rights reserved. JPMorgan Chase Bank, N.A. Member FDIC. Visit jpmorgan.com/cb-disclaimer for disclosures and disclaimers related to this content.
---