Markets and Economy
The Economy's Growing Fast—But What About Jobs?
As the economy recovers, millions of Americans remain unemployed. See what's behind the latest jobs data and how productivity gains may help narrow those numbers soon. 
---
Key Points:
The economy remains approximately 10.5 million jobs short of full employment.
Losses have been concentrated in the service sector.
Layoffs may no longer be an accurate reflection of the job market.
The evaporation of part-time positions has been especially hard on women.
The labor market's slack implies strong potential for growth with the COVID-19 economic recovery.
Job losses linger:
The pandemic is receding, but the labor market is still more than 10 million jobs shy of where it needs to be to meet the Fed's "maximum employment" criterion. The service sector has been especially hard-hit.
Employment has not kept up with gains in gross domestic product (GDP).
Economic output is rapidly closing in on its pre-pandemic trajectory, yet unemployment remains at 6%.
Job losses have been concentrated in the labor-intensive service sector, which shrank more than 7% during the pandemic.
Layoffs in just three industries—education, hospitality and healthcare—account for the majority of lost jobs.
The service sector's decline is unlikely to be permanent. Demand should rebound as COVID-19's threat fades.
Are layoff counts reliable?
In normal times, new unemployment insurance (UI) benefit claims provide a timely and accurate measure of economic distress. But the COVID-19 downturn has been different—UI filings remain at crisis levels, despite the stabilizing economy. Expanded eligibility for benefits may be skewing the layoff count. Data shows that a broader group of jobless workers may be filing claims, including many who were not recently laid off.
Throughout the past year, UI filings have been extremely high by historic standards. The week of April 14, 553,000 people applied for first-time benefits, a number last seen in 2009 during the depths of the Great Recession. At that time, the high level of layoffs echoed a 10% unemployment rate and a rapidly contracting economy.
Claim rejection rates may hold a clue. Prior to the pandemic, approximately 45% of new UI claims were approved. In recent months, only about 20% of applicants have qualified for benefits.
Recent UI filings likely include an unusual number of freelancers and long-term unemployed workers who are not covered by unemployment insurance.
If current layoff figures are capturing a far larger population of jobless workers, comparisons to past numbers will likely be misleading.
Women in the workforce:
Jobs held by women have disappeared at a disproportionate rate.
Household surveys show men and women becoming unemployed at similar rates. Compared with February 2020, there are 4,069,000 fewer employed men versus 3,767,000 fewer employed women.
But the number of jobs held by women has declined considerably further. Business surveys indicate that the number of jobs held by men has declined by 3,762,000, while the number of jobs held by women has declined by 4,941,000.
This implies that many unemployed women worked more than one job.
This may reflect the decline of part-time service industry jobs, especially in the hospitality sector.
Underemployment could become a hidden source of labor market slack. Workers who are classified as employed may still be searching for additional part-time shifts.
The upside of loss:

The labor market's slack means room for growth. The economy may be capable of expanding at an 8% pace for a full year before workers grow scarce.
Labor productivity and business efficiency—thanks to accelerated digitization—has likely climbed over the past year. This would explain why GDP has almost fully recovered, while unemployment remains elevated. Such efficiency gains imply that GDP will keep growing above-trend as the economy adds millions of jobs.
The Fed is unlikely to pull back on monetary stimulus when GDP regains its pre-pandemic trajectory. The central bank is guided by the labor market and inflation, not aggregate output.
The end of the pandemic could bring several quarters of rapid growth as the labor market's slack is absorbed.
What to watch:

Beyond traditional labor market indicators like unemployment and workforce participation rates, keep an eye on GDP. If growth doesn't plateau in 2021, it could be a sign that full employment will be accompanied by a sustainably higher level of output.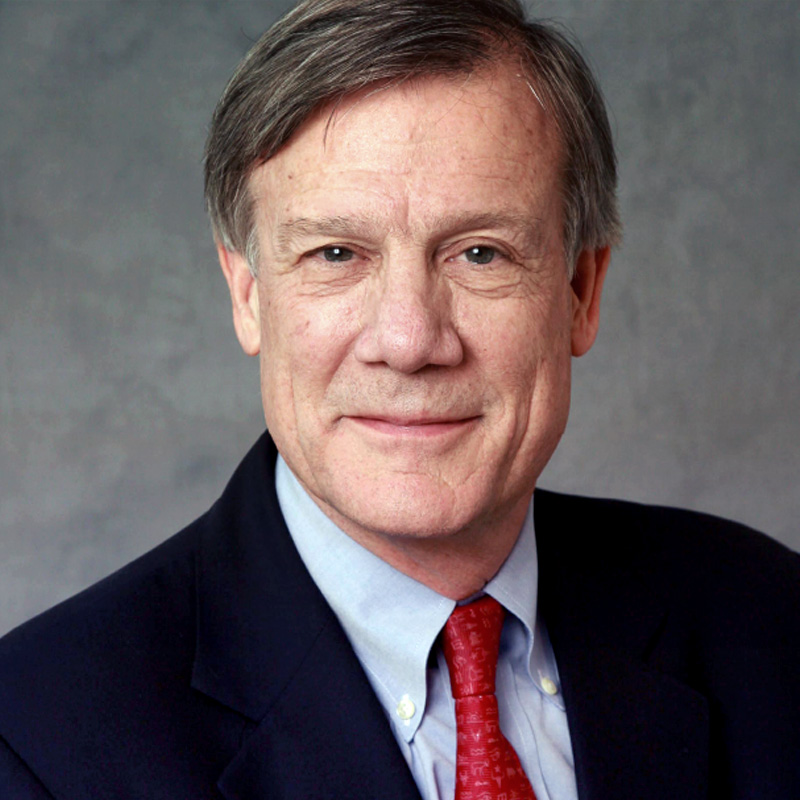 Jim Glassman is the Managing Director and Head Economist for Commercial Banking. From regulations and technology to globalization and consumer habits, Jim's insights are used by companies and industries to help them better understand the changing economy and its impact on their businesses.
© 2021 JPMorgan Chase & Co. All rights reserved. JPMorgan Chase Bank, N.A. Member FDIC. Visit jpmorgan.com/cb-disclaimer for disclosures and disclaimers related to this content.
---