Markets and Economy
The Crisis That Broke Through Gridlock
The federal government's prompt fiscal and monetary stimulus measures this week are a promising response as COVID-19 continues to disrupt people's daily lives as well as the economy.
---
Key points:
The House of Representatives has sent the coronavirus relief bill to the Senate for approval—a promising breakthrough amid Washington gridlock.
The novel coronavirus's economic impact may be sharp but short-lived. After more than a month of strict quarantine measures, China's hardest hit regions are returning to business.
Social distancing doesn't necessarily mean economic hibernation. Two-thirds of US consumer spending is on autopilot and will likely not be disrupted as much by quarantine measures.
OPEC has inadvertently given the global economy a trillion-dollar stimulus by lowering fuel prices.
The novel coronavirus landscape is changing very rapidly, and the efforts to control the virus, including the quarantining of a number of industries, may cascade into a deeper economic challenge if not addressed quickly. That said, the federal government's prompt fiscal and monetary stimulus measures offers some level of reassurance.
The federal government takes action: The White House, Congress and the Fed are increasing their response to COVID-19 to help minimize its economic impact.
The Federal Reserve cut interest rates to near zero, injected $1.5 trillion of liquidity into the repo market and announced a $700 billion quantitative easing program to bolster capital investment and ensure consumer credit remains available.
However, the impact from monetary stimulus may be limited. If consumer demand softens, it will likely be due to people missing work. Cutting interest rates and pushing down Treasury yields will not immediately make up for lost wages.
On Tuesday, the White House announced it was in talks with Congress about sending Americans checks to soften the coronavirus's economic blow.
Displaced, deferred and disrupted demand: The coronavirus is changing consumers' spending habits. Although some sectors will suffer, the majority of household spending remains on autopilot.
Approximately two-thirds of US household spending is effectively on autopilot, meaning the majority of consumers will not stop spending on necessities like food, shelter and insurance premiums.
Some consumption is moving between industries. For example, people who can't go to restaurants during quarantine will spend more on groceries; theater ticket sales may decline with closures, but online streaming services should see booming revenues.
That said, small businesses and their employees, who are often paid by the hour, will likely be hit hard.
China's example of recovery: Activity should rebound quickly once the outbreak subsides. China began easing its extensive quarantine measures in Hubei province on February 24. Since then, electricity usage has reached 94 percent of its prior level—a sign that businesses and factories are back at work.
When the outbreak crests, most businesses should experience a v-shaped rebound as consumers release a wave of pent-up demand.
Equities indices have fallen about 20 percent through the outbreak, but earnings ratios remain well above recessionary levels.
Always, unemployment insurance claims will provide the most comprehensive, accurate and timely indicator of distress in the real economy.
OPEC's trillion-dollar stimulus: A failure to agree on production limits sent oil prices tumbling below $40 per barrel last week, but energy's losses are consumers' gains.
In the US, falling gas prices are freeing up discretionary spending at a $100 billion annualized pace. The Energy Department is also taking advantage of low prices to fill about 77 million barrels in the Strategic Petroleum Reserve.
Despite America's status as the world's largest oil producer, the US is still a net energy importer. The benefit from cheap fuel will more than offset the impact from drilling cutbacks.
Western Europe, Japan, Korea and China are highly dependent on imported oil, so their consumers will benefit from falling energy costs.
Price relief at the pump is on pace to create $1 trillion of annualized stimulus for commuters worldwide.
The US government's response to COVID-19 this week should help mitigate worries that a polarized political atmosphere will get in the way of addressing the crisis and that the nation's policy options are limited.
---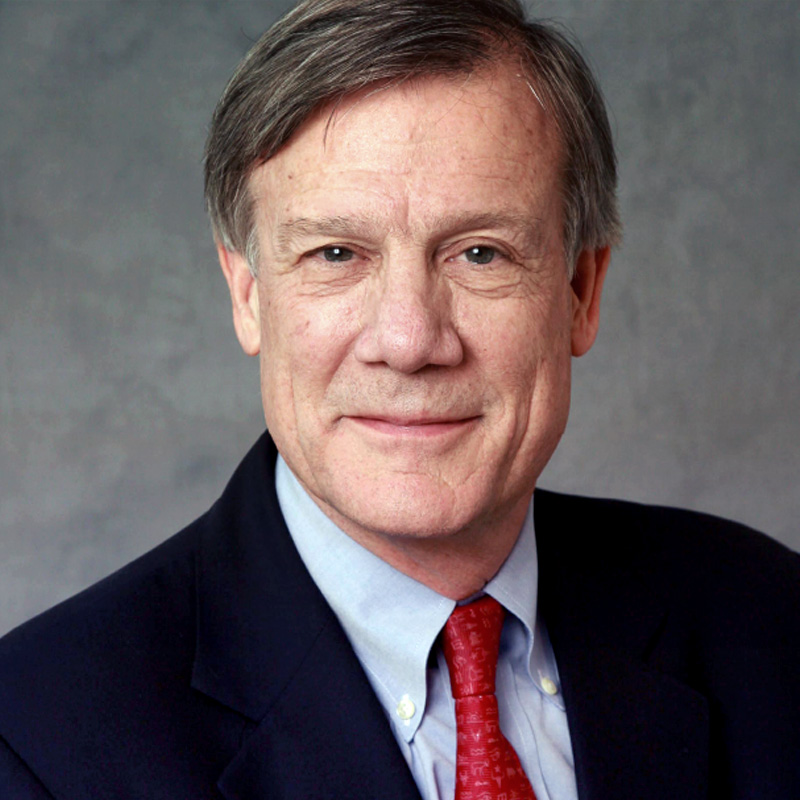 Jim Glassman is the Managing Director and Head Economist for Commercial Banking. From regulations and technology to globalization and consumer habits, Jim's insights are used by companies and industries to help them better understand the changing economy and its impact on their businesses.
---