Markets and Economy
The Economic Toll and Recovery Efforts of COVID-19
The novel coronavirus outbreak has had a major effect on businesses in dining, hospitality and travel sectors, and small and mid-sized businesses. In response, the federal government is enacting fiscal and monetary relief efforts.
---
Key points:
Local action in America's largest cities have caused small and mid-sized businesses to close their doors, resulting in an unprecedented wave of layoffs—many may need additional assistance to stay afloat.
On March 25, the White House reached a deal with lawmakers on a $2 trillion stimulus package to help buffer the US economy from COVID-19.
The bill will provide direct financial checks to Americans, relief to small businesses and additional resources to healthcare providers.
The Federal Reserve has taken action to stabilize credit markets and reduce borrowing costs to help larger businesses manage the crisis.
Listening to layoffs: The week ending March 14 saw a surge in layoffs in California, Washington, Nevada, Illinois, Pennsylvania, Texas, Massachusetts, New York, Georgia and North Carolina.
Subsequently, unemployment insurance applications—which offer the most timely, accurate and comprehensive measure of economic distress—increased in these states.
As of March 23, local governments have shuttered restaurants across the country, with most only available for takeout or delivery. More than 28 states have closed non-essential businesses or ordered their residents to remain at home.
Some job losses will be offset as consumer spending shifts, with online retailers and wholesalers adding positions to accommodate growing demand.
But the economy is likely to continue hemorrhaging jobs until the outbreak is contained.
Federal action to the rescue: The legislative relief package will provide direct cash payments to millions of Americans and expand unemployment insurance benefits— helping low-to-middle-income households and those whose livelihoods have been placed on hold.
The bill expanded unemployment insurance eligibility and offered workers an additional $600 per week for four months on top of state programs.
It also created a $367B loan program for small businesses and put aside $50B for the Small Business Administration.
A separate $425B lending fund was created for industries, cities and states.
The Federal Reserve has injected liquidity into capital markets, cut interest rates to near zero, and established several new lending facilities to help maintain access to credit through the downturn.
This expanded access to credit markets may keep some large corporations from suspending operations during the crisis.
Light at the end of the tunnel: Asia's largest economies appear to be rebounding from the outbreak.
In Japan, the infection rate appears to have crested at fewer than one in 1 million people. South Korea was harder hit with in an infection rate of approximately 1.6 of every 1,000 people. Neither country saw its workforce significantly diminished by the virus.
In China, most businesses have resumed operations. Numerous indicators—including electricity production, coal consumption, traffic congestion and price data—confirm that mainland China's economic activity has likely regained about 90 percent of its pre-outbreak levels.
The timeline for America's recovery depends on the efficacy of current containment measures.
Although economic uncertainty and layoffs remain on the horizon, swift government action to stabilize households and businesses should help the economy snap back when the novel coronavirus outbreak is contained.
---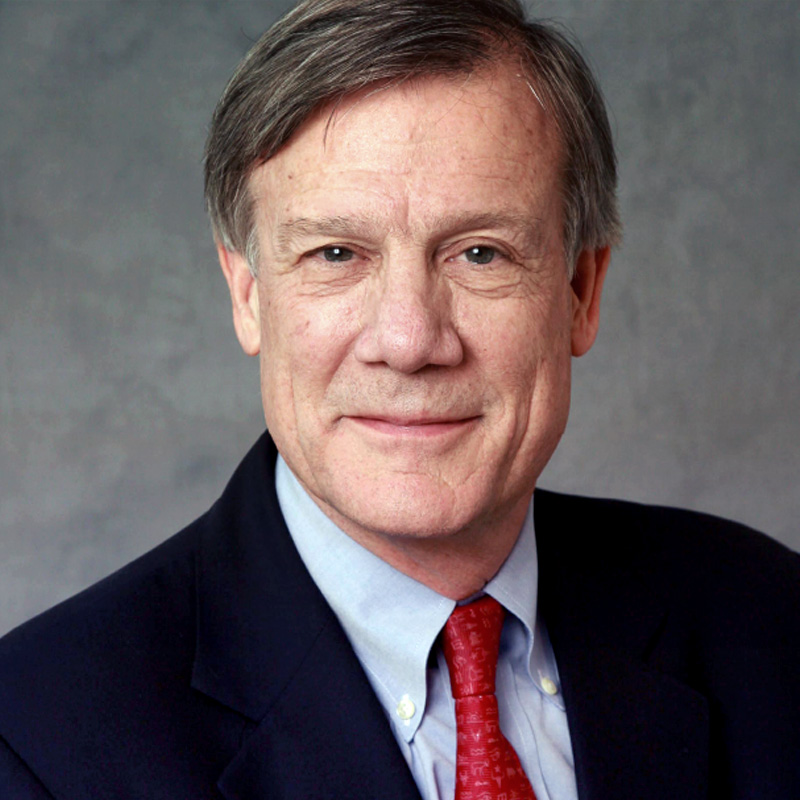 Jim Glassman is the Managing Director and Head Economist for Commercial Banking. From regulations and technology to globalization and consumer habits, Jim's insights are used by companies and industries to help them better understand the changing economy and its impact on their businesses.
---