Markets and Economy
Why It's the Best and Worst of Economic Times
On one hand, the macro economy is strong and poised to continue its record-long expansion for years; on the other, the trends driving broader growth are displacing jobs and disrupting entire industries.
---
Key points:
On a macro level, the economy is in a sweet spot and most concerns about the sustainability of the expansion are unfounded.
But for many individuals and industries, positive developments for the economy are creating uncertainty for them.
The two sides to the economic story are fueling broader discussion and contributing to political gridlock.
For the national economy, it's the best of times—unemployment is holding near a 50-year low, inflation is remarkably tame, low interest rates are keeping credit flowing, and household wealth keeps marching up. But for the people whose jobs have been displaced by technological advances and globalization, the future is filled with uncertainty.
3 Big—but Unfounded—Worries About the National Economy
As some workers and industries struggle with disruption, the strength of the economy is often called into question. The most common worries are blown out of proportion:
It's true that the economy has never stayed at full employment for long, but that can't cause a recession on its own. Recessions require triggers; in the past, that meant runaway inflation, tightening monetary policy or financial imbalances. None of these exist today.
---
The economy is expanding more gradually as the baby-boom generation retires and fewer people enter the workforce. But the slowdown doesn't mean economic weakness. What really matters is how much slack is left; with unemployment near a five-decade low, the economy is operating near its full potential.
---
Although tariffs create uncertainty about global supply chains, new tariffs account for approximately 1 percent of the total federal tax burden. Trade negotiations are focused on a handful of policy disputes but the growth in exports from the world's largest consumer markets in Asia are unlikely to be reversed.
---
The US Is in a Position of Strength—but Not All of Its Citizens Are
While automation and globalization are creating tremendous economic opportunities—and even expanding life expectancy across the country—they're also creating disruption on a massive scale. As corporate profits capture an ever-larger share of the economy, workers who rely on wages and who don't hold stock portfolios are seeing a smaller portion of the nation's growing wealth.
Despite a boom in consumer spending, traditional retailers are having difficulty adapting in the age of e-commerce. Even in industries that are doing well, automation is chipping away at the value of routine labor.
Fortunately, the strong labor market is helping laid-off retailers and workers displaced by automation quickly find new job opportunities. Only a quarter of the jobless population is currently drawing unemployment insurance benefits, which implies that, for those whose jobs have disappeared, new positions are rapidly opening up.
But a tight labor market can only help so much. The falling share of GDP going to wage earners implies that a segment of the workforce does not possess the skills currently in high demand. Investments in worker productivity could help restore wages' parity as well as speed economic growth.
The Opportunity Cost of Gridlock
The economy's present strength may be one factor contributing to political polarization and gridlock. Most voters aren't clamoring for immediate action from Washington, so politicians aren't as pressured to find a middle-ground solution on certain issues.
That's a shame, because the nation currently has an excellent opportunity to address its long-term fiscal challenges. As the population ages, Medicare and Social Security are projected to consume an ever-larger share of GDP; in the coming decades, the federal borrowing necessary to fund these programs could crowd out private borrowing for capital investments and leave little tax revenue available to fund vital government functions like defense and infrastructure.
Yet if economic growth were to accelerate slightly, the fiscal crisis could be corrected. Immigration reform could help fill the approximately 7.1 million job openings that are unfilled due to a lack of qualified applicants. Infrastructure investment—which is also likely to be overlooked in the current political environment—offers a similar opportunity. With long-term Treasury yields falling well below their natural equilibrium, this is an ideal time to invest in transportation projects that could increase the nation's productive capacity.
The Good and the Bad for the Future
Many of the worries heard most loudly in economic discussions are exaggerated or distract from the important stories. However, it would be a mistake to entirely dismiss the anxieties that have accompanied this business cycle. The macro indicators say this is the best of times. But it's never a good time for complacency about the real issues facing the economy.
View our economic commentary disclaimer.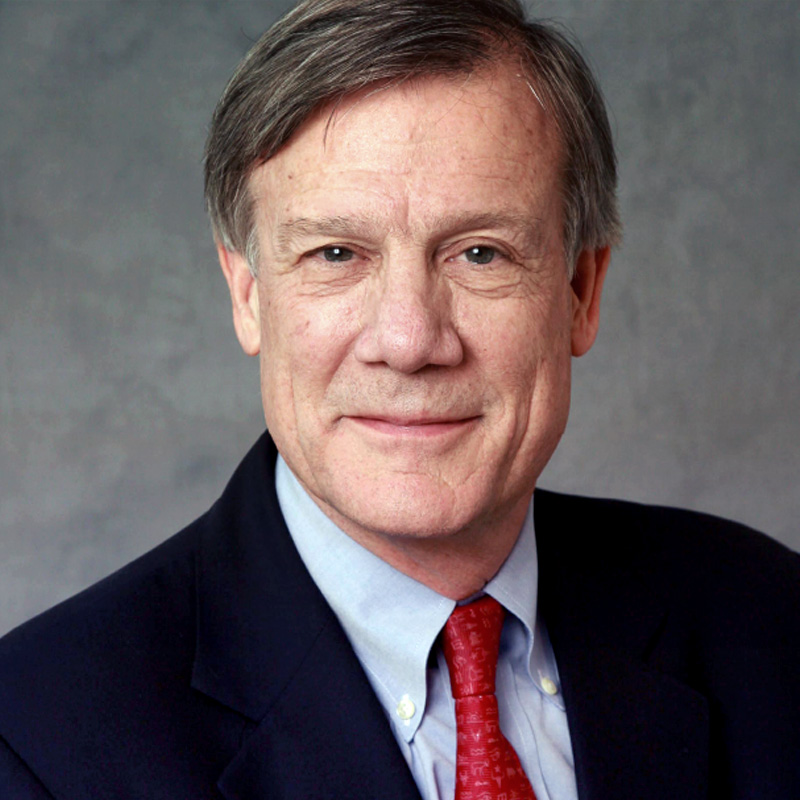 Jim Glassman is the Managing Director and Head Economist for Commercial Banking. From regulations and technology to globalization and consumer habits, Jim's insights are used by companies and industries to help them better understand the changing economy and its impact on their businesses.
---