Community Development Banking
Providing Communities for Our Veterans
U.S. veterans have a place to call home on VA medical campuses thanks to Communities for Veterans and the nonprofit organization Solutions for Veterans of Georgia.
---

You've likely thanked a veteran for their service. But have you considered the challenges they face once their service is complete?
The transition to civilian life can be difficult for veterans. Many veterans must adapt to a vastly different culture when adjusting to life back at home. They may face challenges in finding employment and housing. These issues are often exacerbated for those injured in service or still processing traumatic experiences.
There are 18 million veterans in the U.S. today,1 and many have tackled these challenges. Air Force veteran Craig Taylor is among them. In the early '90s, after retiring from his own military service, he developed housing for homeless individuals living with HIV and AIDs. During this time, Taylor saw firsthand the obstacles many veterans face, including drug addiction, mental illness and homelessness.
"I swore at that point that I would do something to make a difference for vets," Taylor said.
7.9% unemployment rate for veterans in July 2019
3.4% unemployment rate in July 20205
59% of veterans 35-44 years old had credit card debt, compared to 48% of nonveteran households6
Demographics of Homeless Veterans7
32%
---
reside in suburban/rural areas
50%
---
have serious mental illness 
70%
---
have substance abuse problems 
Paxton had a longstanding relationship with JPMorgan Chase. He had worked with Tammy Haylock-Moore, executive director for Community Development Banking, since 1999. Haylock-Moore and the firm have provided Communities for Veterans with loans for projects, including its Freedom's Path affordable housing communities.

These modern residences are located on VA campuses and provide a supportive environment for veterans who are homeless or at risk of homelessness. Freedom's Path locations include:

Freedom's Path Augusta, Georgia
98 one-bedroom apartments on 8 acres of the Charlie Norwood VA Campus
Designed for low-income veterans
Originally built in the mid-1930s as military hospital wards

Freedom's Path Chillicothe, Ohio
Located in the foothills of the Appalachian Mountains
Three-story building with 60 one- and two-bedroom units
Priority placement for homeless, at-risk and disabled veterans

Freedom's Path Fort Harrison, Montana
Located on the Fort Harrison VA Campus in Lewis and Clark County
11 rehabbed two- and three-story buildings with 42 units
Priority placement for homeless, at-risk and disabled veterans

Freedom's Path Hines, Illinois
Located on the Edward Hines, Jr. VA Campus
52 one-, two- and three-bedroom apartments designed for veterans with families
Includes a children's play area and basketball court

These homes are just a few steps away from VA medical care and provide three other critical benefits, Taylor said.
Vets living with vets: Living alongside others who share and understand their unique experience helps veterans feel less isolated, Taylor said. Residents may also face physical and psychological challenges, so they provide each other with mutual support and accountability.
Homes for difficult-to-house individuals: Some of the most difficult-to-house individuals live at Freedom's Path, Taylor said. Many of these residents have health and substance abuse issues, and some have spent more than 20 years living on the streets.
A culture of dignity and respect: The Freedom's Path mission is to treat veterans with dignity and respect while offering them treatment and support.
All properties feature a technology center where residents can take online courses and apply for jobs, and they offer activities like fishing trips and equine therapy. Freedom's Path also hosts seminars and programs on financial management, healthy eating and other topics, which vary depending on resident demographics.
Plus, case managers are located onsite for the Freedom's Path residents who use U.S. Department of Housing and Urban Development-VA Supportive Housing (HUD-VASH) vouchers. About 20 to 30 units at each Freedom's Path site use these vouchers, Taylor said. HUD-VASH is a collaborative program that combines HUD housing vouchers with VA supportive services to help homeless veterans and their families find and sustain permanent housing.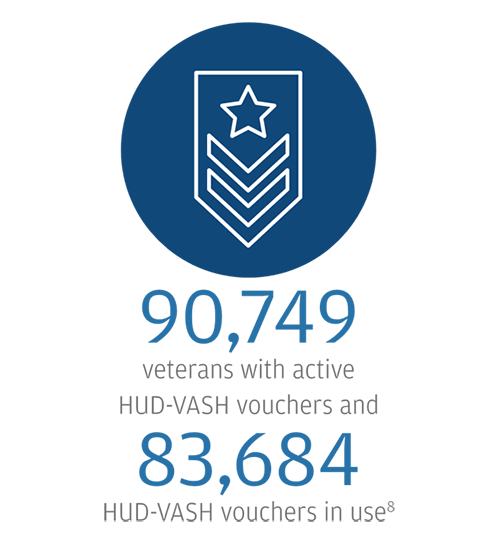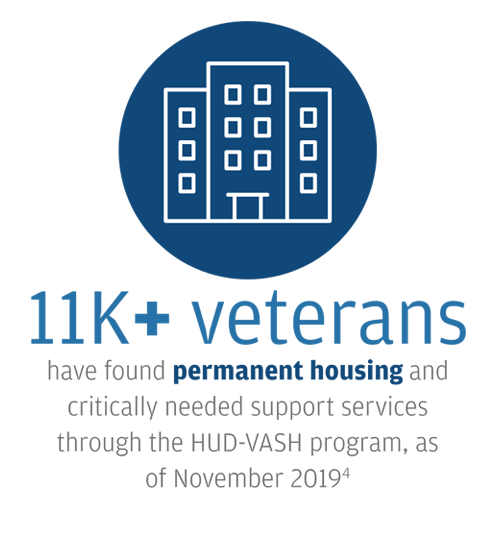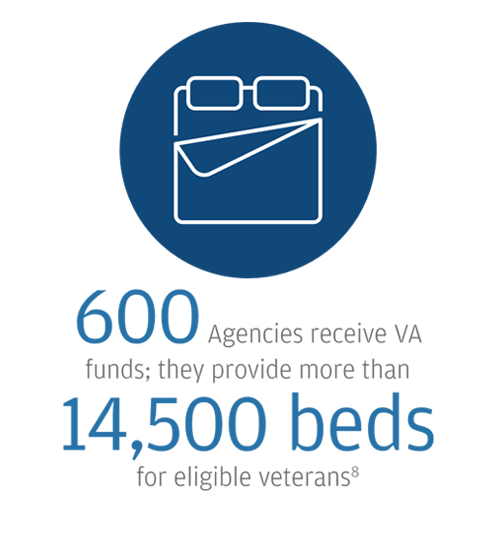 Working with Freedom's Path properties is just one way JPMorgan Chase supports veterans. In 2011, JPMorgan Chase established an Office of Military and Veterans Affairs to help veterans, service members and their families thrive in their post-military lives. JPMorgan Chase also works with veteran-owned and helps fund New Markets Tax Credit projects that provide specialized veterans services.
---