Markets and Economy
5 Economic Trends to Watch in 2020
The US economy entered the new year at full employment with easing trade tensions and a roaring stock market. Can we expect the good economic times to keep rolling?
---
Key points:
At the top of the business cycle, the economy is unexpectedly tranquil as tame inflation and low interest rates create favorable tailwinds.
In 2020, economic growth and hiring could taper to sustainable levels, monetary policy may approach a neutral stance and globalization will likely continue to create wealth at home and abroad.
While the US presidential elections may capture headlines, it's not likely to have a major impact in the markets as congressional gridlock maintains the status quo.
Businesses should pay close attention to five trends as the US economy appears poised to continue on a path of steady-state growth in 2020.
1. The business cycle smooths out: During the recovery, the labor market experienced above-trend job growth. Now that the US is at full employment, GDP may grow by little more than a single percentage point annually and job creation will likely slow.
Prepare for anxious headlines if growth and hiring slow, but keep in mind that last year's fears about the inverted yield curve didn't materialize into a recession. A downshift would likely reflect the slowing pace of workforce growth as baby boomers retire.
It's too soon to say a downturn is imminent when there are no apparent recessionary triggers on the horizon.
2. Central banks may shift to neutral: Central banks entered the year in an accommodative stance, with real short-term rates resting at zero in the US and nominal 10-year yields in negative territory in Japan and several European countries. However, the labor market's strength could force interest rates higher.
Unemployment has fallen to unprecedented lows across the industrialized world—there are 7.2 million unfilled job openings in the US alone.
Tame inflation has allowed the Federal Reserve to take a very gradual approach to normalization until this point, but rates are probably below their natural equilibrium.
Policymakers expect to raise rates eventually as inflationary pressures emerge. The Fed's forecasts call for hikes to resume in 2021.
3. Questioning the stock market's strength: After a bullish 10-year run, some analysts worry a stock market bubble could be forming due to historically low bond yields.
Equities climbed 28 percent in 2019, pushing the market's total valuation to 1.5 times the size of GDP. Historically, the market's capitalization has roughly matched the size of the broader economy.
However, prices are rising with profitability, and earnings multiples are nowhere near the heights seen during the 2000 dot-com bubble.
Investors are likely responding to a favorable outlook: Consumer demand is strong, profits are durable, overseas revenues are rising and no recessionary triggers are in sight.
Innovation and globalization have boosted corporate profits' share of the economy, making companies more valuable.
4. A promising outlook abroad: Trade talks between the US and China have begun to ease international tensions, while globalization continues to create tremendous wealth and opportunities.
Some contend globalization is a threat to American workers, but labor demand currently outpaces supply due, in part, to new opportunities created by international expansion.
Trade also isn't a zero-sum contest: the benefits of access to emerging markets vastly outweigh overseas competition.
Globalization will continue to define economic trends in the next century as developing countries seek to achieve the living standards of developed nations.
5. Election-year jitters: Campaign rhetoric is heating up, but markets are unperturbed—so far.
Financial markets haven't reacted much to the 2020 election campaign so far, even as candidates outline their economic policies.
Political polarization is generating dramatic rhetoric, but gridlock makes sweeping policy changes unlikely.
There's still time to for candidates to embrace policies that will grow the workforce and increase productivity over the coming decades.
2020 should be marked by a return to sustainable growth and expanding overseas opportunities.
---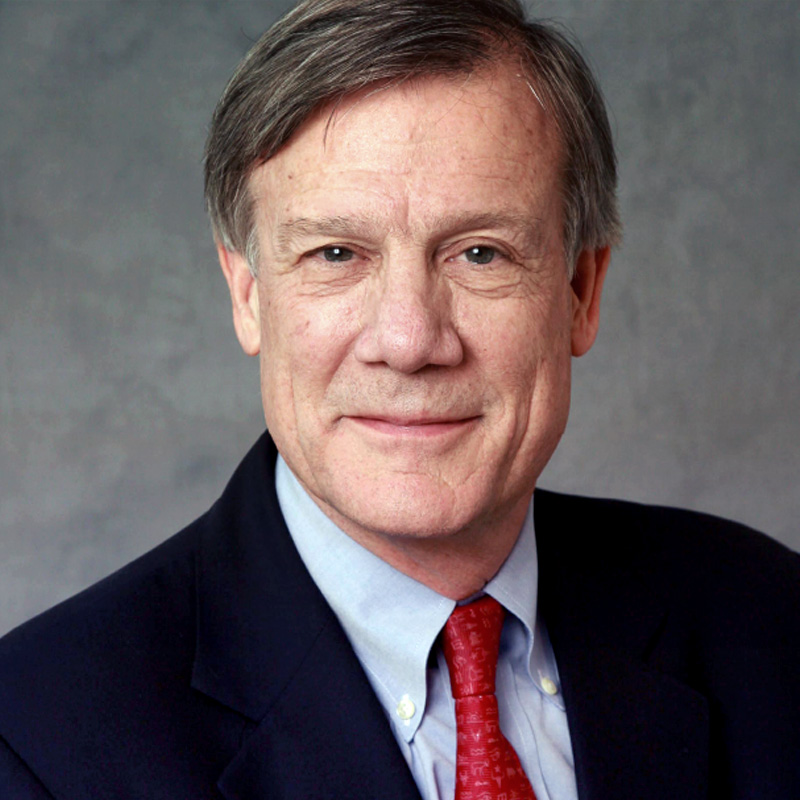 Jim Glassman is the Managing Director and Head Economist for Commercial Banking. From regulations and technology to globalization and consumer habits, Jim's insights are used by companies and industries to help them better understand the changing economy and its impact on their businesses.
---