Treasury and Payments
6 Trends Shaping Corporate Treasurers' Futures
---
6 Trends Shaping Corporate Treasurers' Futures
WATCH VIDEO
22.13
Top Global Trends
The global economy will undergo a synchronized recovery, with the second half of 2021 being stronger and emerging markets leading the way.


Rising liquidity and low interest rates, among other factors, will accelerate mergers and acquisitions (M&A).


Businesses will continue to boost the resiliency of their supply chains due to rising pressures amplified by the COVID-19 global pandemic.


Digitization will continue creating new business models like, for example, shifting from a warehouse model to direct-to-consumer.


Treasury and finance departments will continue adopting digital innovations to transform their businesses.


The momentum behind environmental, social and governance (ESG) will accelerate as more businesses adopt sustainable practices throughout their operations.
Connect with your J.P. Morgan representative to get started today.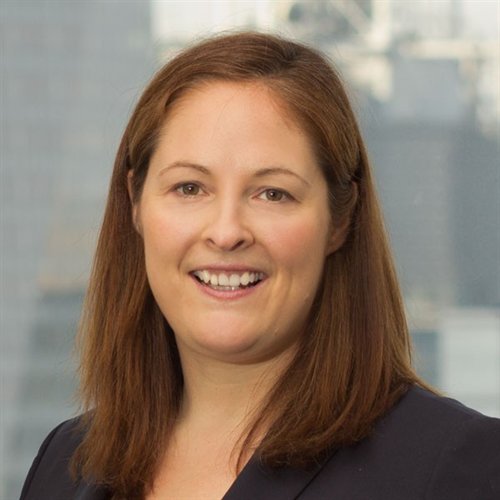 Alison Livesey, Wholesale Payments Global Market Management, Business Transformation and Strategic Execution, Western European Country Head
Alison is a Managing Director at J.P. Morgan and the Global Head of Market Management, the Head of Business Transformation and Strategic Execution in Europe, Middle East and Africa; and the Western European Country Head within the Wholesale Payments business in the Corporate and Investment Bank.
She has responsibility for analyzing market and industry trends, competitive intelligence and delivering thought leadership for our clients, alongside driving key regional strategic programs of work and driving business growth, market visibility and governance within Western Europe. Alison has worked in a variety of different roles across the Payments business and Compliance in New York, Frankfurt and London.

Alison has been featured in several industry publications and newspaper articles including a 2018 article on The Women Driving J.P. Morgan's EMEA Push – Transaction Banking featured in The Banker Magazine.

Alison is a member of the Board of J.P. Morgan Bank Luxembourg S.A. and the EMEA Diversity Council.

Alison has an LLB Law degree from The University of Hull and is a qualified barrister in the UK and a member of Lincoln's Inn.

The views and opinions expressed herein are those of the author and do not necessarily reflect the views of J.P. Morgan, its affiliates, or its employees. The information set forth herein has been obtained or derived from sources believed to be reliable. Neither the author nor J.P. Morgan makes any representations or warranties as to the information's accuracy or completeness. The information contained herein has been provided solely for informational purposes and does not constitute an offer, solicitation, advice or recommendation, to make any investment decisions or purchase any financial instruments, and may not be construed as such.
Not all products and services are available in all geographic areas. Eligibility for particular products and services is subject to final determination by JPMC and or its affiliates/subsidiaries. This material does not constitute a commitment by any JPMC entity to extend or arrange credit or to provide any other products or services and JPMC reserves the right to withdraw at any time. All services are subject to applicable laws, regulations, and applicable approvals and notifications. Notwithstanding anything to the contrary, the statements in this material are confidential and proprietary to JPMC and are not intended to be legally binding. Any products, services, terms or other matters described herein (other than in respect of confidentiality) are subject to the terms of separate legally binding documentation and/or are subject to change without notice. J.P. Morgan is the marketing name for the Wholesale Payments business of JPMorgan Chase Bank, N.A. and its affiliates worldwide.

JPMorgan Chase Bank, N.A. Member FDIC. JPMorgan Chase Bank, N.A., organized under the laws of U.S.A. with limited liability. © 2021 JPMorgan Chase & Co. All Rights Reserved.