Treasury and Payments
Creating a path forward to financial inclusion
---
Creating a Path Forward to Financial Inclusion
WATCH VIDEO
Path Forward helps overcome economic barriers and advance racial equity
Structural barriers like racial inequality in the U.S. were made worse during the pandemic. With a focus on advancing economic opportunities in Black and Latinx communities, Path Forward is an initiative centered on homeownership, credit, financial inclusion and workforce diversity over the next five years.


According to the JPMorgan Chase Institute, Black and Latinx families have 32 and 47 cents in liquid assets for every $1 held by White families. J.P. Morgan has committed to helping one million people open low-cost savings and checking accounts to help improve financial health and access to banking.


Keeping the unbanked and underbanked populations in mind, J.P. Morgan's secure banking products will allow customers to build credit, gain easy digital or in-person access to funds, and receive financial advice.



Program targets include keeping 100,000 housing units affordable in underserved communities, originating 40,000 additional home purchase loans for Black and Latinx households, helping those same communities spark lower mortgage payments through refinancing, and

fostering a more diverse and inclusive workforce at JPMorgan Chase & Co.


Loan advisors have been hired to serve communities of color that experience lower homeownership, also known as the multiplier effect – where public-private partnerships can restore the local financial pillars of minority communities, particularly for banks.


With a focus on policy support and accelerating investments, J.P. Morgan has committed to spending $750 million with Black and Latinx suppliers over the next few years, and is challenging existing Fortune 500-level suppliers to make changes to their own racial equity practice.
Connect with your J.P. Morgan representative to get started today.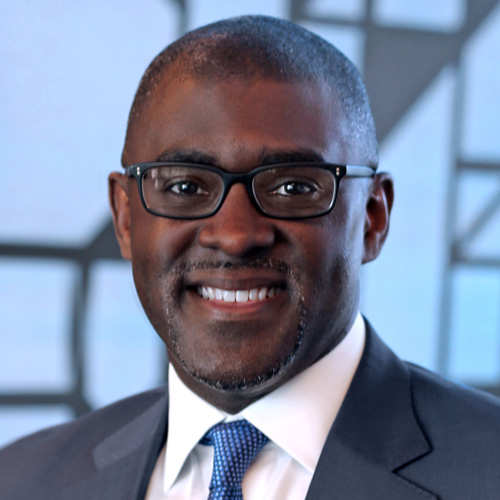 Brian Lamb, Global Head of Diversity, Equity and Inclusion, JPMorgan Chase & Co.
Brian is leading the firm's $30 billion Racial Equity commitment, partnering globally to create and drive a holistic strategy, and changing the way we incorporate a more diverse, inclusive and equitable lens into everything we do from developing products and services, to helping communities, serving clients and uplifting employees.
In the diversity, equity and inclusion (DEI) organization, Brian's oversight includes the DEI Centers of Excellence: Advancing Black Pathways, Asian & Pacific Islander Affairs, Latinx Affairs, LGBT+ Affairs, Military & Veterans Affairs, Office of Disability Inclusion, Women on the Move. He also oversees Global Supplier Diversity, the 4 Executive Forums: Asian, Black, Hispanic and LGBT+, and the 10 Business Resource Groups.
Throughout his career, Brian has remained committed to diversity, equity and inclusion. Notably, he partnered with the National Community Reinvestment Coalition to launch a $30 billion community commitment that focused on access to capital for small businesses, first-time home ownership and educational opportunities for underserved communities.
The views and opinions expressed herein are those of the author and do not necessarily reflect the views of J.P. Morgan, its affiliates, or its employees. The information set forth herein has been obtained or derived from sources believed to be reliable. Neither the author nor J.P. Morgan makes any representations or warranties as to the information's accuracy or completeness. The information contained herein has been provided solely for informational purposes and does not constitute an offer, solicitation, advice or recommendation, to make any investment decisions or purchase any financial instruments, and may not be construed as such.
Not all products and services are available in all geographic areas. Eligibility for particular products and services is subject to final determination by JPMC and or its affiliates/subsidiaries. This material does not constitute a commitment by any JPMC entity to extend or arrange credit or to provide any other products or services and JPMC reserves the right to withdraw at any time. All services are subject to applicable laws, regulations, and applicable approvals and notifications. Notwithstanding anything to the contrary, the statements in this material are confidential and proprietary to JPMC and are not intended to be legally binding. Any products, services, terms or other matters described herein (other than in respect of confidentiality) are subject to the terms of separate legally binding documentation and/or are subject to change without notice. J.P. Morgan is the marketing name for the Wholesale Payments business of JPMorgan Chase Bank, N.A. and its affiliates worldwide.
JPMorgan Chase Bank, N.A. Member FDIC. JPMorgan Chase Bank, N.A., organized under the laws of U.S.A. with limited liability. © 2021 JPMorgan Chase & Co. All Rights Reserved.