Treasury and Payments
How Corporate Treasurers Can Embrace the 'Digitization Journey'
J.P. Morgan's Sairam Rangachari and Karen Webster, CEO of PYMNTS.com, discuss the corporate treasurer's roadmap to digitization and the role of APIs. This is the third in a podcast series on the "Digital Transformation of Treasury." This podcast was originally published on PYMNTS.com.
---
Highlights
When mapped out across two axes, businesses can be categorized by their level of maturity on one axis and their complexity on the other. Within that framework, it becomes clear that digitization is not a one-size-fits-all process.
Reconciliation and visibility into data typically are the first milestones corporate treasurers look to achieve on their digital transformation journey. From there, digital solutions should fit the specific needs of each business, and priorities should be determined based on what will have the most impact.
APIs and opening banking are two digital solutions at the forefront of every corporate treasury department's journey, because they can seamlessly integrate into existing treasury management systems, provide a powerful user experience and are resilient during volatile times.
J.P. Morgan offers a multitude of plug-and-play solutions—powered by API connectivity—that help customers achieve their specific digitization goals across a range of treasury systems, which may be the customer's own platform or a bank-owned platform.
The J.P. Morgan Treasury Ignition plugin

, for example, uses API connectivity to seamlessly integrate payment and banking functionalities directly into Netsuite.

Clients can download and install a simple plug-in rather than building a solution with their own resources and technology.
Because digital transformation is a journey—not a destination—J.P. Morgan can help businesses identify important milestones and the API solutions that will best help them meet their goals.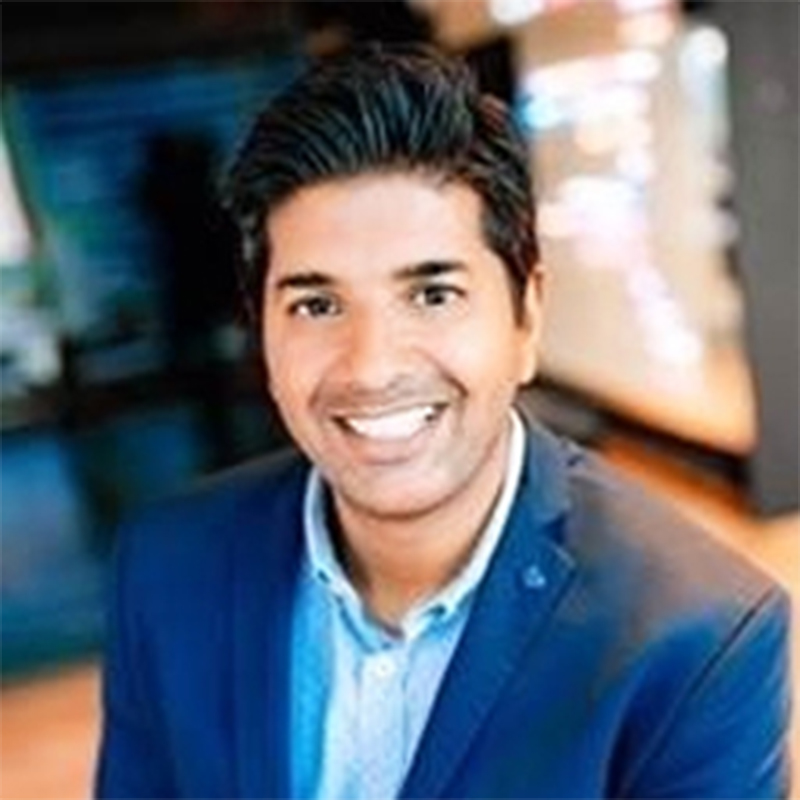 SAIRAM RANGACHARI, MANAGING DIRECTOR, GLOBAL HEAD OF DIGITAL CHANNELS & OPEN BANKING, WHOLESALE PAYMENTS
Sairam leads the creation and execution of J.P. Morgan's Digital Channels and Open Banking strategy to redefine the banking experience for the corporate and institutional customers. He is a dynamic technology and product executive who is strongly rooted in innovation and a growth culture. He started his career with OptionsXpress, a fintech and as its CTO, helped grow the company from start up to its successful IPO and eventual acquisition. Sairam has led digital transformations for both venture backed companies as well as large corporations over the course of his career including running digital engineering at Capital One.
This material was prepared exclusively for the benefit and internal use of the JPMorgan client to whom it is directly addressed (including such client's subsidiaries, the "Company") in order to assist the Company in evaluating a possible transaction(s) and does not carry any right of disclosure to any other party. In preparing this presentation, we have relied upon and assumed, without independent verification, the accuracy and completeness of all information available from public sources or which was provided to us by or on behalf of the Company or which was otherwise reviewed by us. This material is for discussion purposes only and is incomplete without reference to the other briefings provided by JPMorgan. Neither this material nor any of its contents may be disclosed or used for any other purpose without the prior written consent of JPMorgan.
J.P. Morgan, JPMorgan, JPMorgan Chase and Chase are marketing names for certain businesses of JPMorgan Chase & Co. and its subsidiaries worldwide (collectively, "JPMC"). Products or services may be marketed and/or provided by commercial banks such as JPMorgan Chase Bank, N.A., securities or other non-banking affiliates or other JPMC entities. JPMC contact persons may be employees or officers of any of the foregoing entities and the terms "J.P. Morgan", "JPMorgan", "JPMorgan Chase" and "Chase" if and as used herein include as applicable all such employees or officers and/or entities irrespective of marketing name(s) used. Nothing in this material is a solicitation by JPMC of any product or service which would be unlawful under applicable laws or regulations.
Investments or strategies discussed herein may not be suitable for all investors. Neither JPMorgan nor any of its directors, officers, employees or agents shall incur in any responsibility or liability whatsoever to the Company or any other party with respect to the contents of any matters referred herein, or discussed as a result of, this material. This material is not intended to provide, and should not be relied on for, accounting, legal or tax advice or investment recommendations. Please consult your own tax, legal, accounting or investment advisor concerning such matters.
Not all products and services are available in all geographic areas. Eligibility for particular products and services is subject to final determination by JPMC and or its affiliates/subsidiaries. This material does not constitute a commitment by any JPMC entity to extend or arrange credit or to provide any other products or services and JPMorgan reserves the right to withdraw at any time. All services are subject to applicable laws, regulations, and applicable approvals and notifications. The Company should examine the specific restrictions and limitations under the laws of its own jurisdiction that may be applicable to the Company due to its nature or to the products and services referred herein.
Notwithstanding anything to the contrary, the statements in this material are not intended to be legally binding. Any products, services, terms or other matters described herein (other than in respect of confidentiality) are subject to the terms of separate legally binding documentation and/or are subject to change without notice.
Changes to Interbank Offered Rates (IBORs) and other benchmark rates: Certain interest rate benchmarks are, or may in the future become, subject to ongoing international, national and other regulatory guidance, reform and proposals for reform. For more information, please consult: https://www.jpmorgan.com/global/disclosures/interbank_offered_rates
JPMorgan Chase Bank, N.A. Member FDIC.
JPMorgan Chase Bank, N.A., organized under the laws of U.S.A. with limited liability.
© 2020 JPMorgan Chase & Co. All Rights Reserved.