Consumer & Retail
Hiring Gig workers? If yes, you need to pay them differently.
For many businesses, gig workers will serve a significant role in the future of shopping experience. Businesses looking to attract these workers should consider earned wage access as part of their overall payments strategy.
---
The future of shopping will require different types of employees to provide a topnotch customer experience. Previously, in-store employees like servers and retail associates were the primary support for shoppers, but the rise of technology and digitization has created innovative shopping scenarios where other types of employees contribute to the shopping experience. For instance, many companies are employing gig workers to help with the last leg of delivery to customers. These employees demand to be paid in real time, so businesses looking to employ these workers need to offer this functionality as part of their overall payments strategy.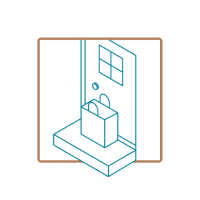 Gig workers are integral to many shopping innovations
A gig worker is a catch-all term for anyone with increased flexibility around when or how often they work. Gig work is growing in popularity for various reasons:
Businesses
Like gig work as an innovative way to attract and retain talent amid a challenging labor market.

Younger generations
Are increasingly opting for gig work to align with their values of more independence around when and how they work.

Software developments
And technology have made gig work more feasible.
These workers are becoming increasingly common for two reasons. First, they're redefining many roles and responsibilities in company business models (discussed below). Second, they're providing structure to an otherwise disorganized labor pool; these employees now have a platform and business model to pursue ad-hoc tasks that replace the need to solicit and build a network of contacts to tap for work. For many reasons including these benefits, the global gig economy generated $204 billion in gross payment volume 2018, and it's projected to reach $455.2 billion in 2023.
Many industries are advancing their shopping experiences with this workforce. Gig workers have transformed the rideshare services industry since an app can now connect users to an available gig-work driver. These employees also now serve as the last leg of delivery for many online food purchases. They're also creating new content creation models on social media apps and serving as jurors and census takers in the public sector. Businesses who want to harness the power of these workers will want to keep this employee base satisfied, and one opportunity is around how they get paid.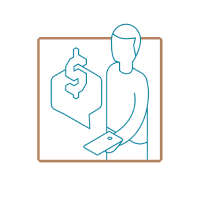 Gig workers demand faster access to their wages
Many gig workers have different payment needs given their unique financial circumstances. Research indicates that only 15% of gig workers have enough money to cover emergency expenses, and 29% took out a payday loan in the past 12 months. As a result, 91% of gig workers want more frequent payouts than the typical two-week cycle for traditional payroll employees. Companies will best serve these employees if they can as closely as possible align payouts to the completion of labor tasks.
Many of these workers are part of financially underserved communities that lie outside the traditional banking system. Therefore, they also prefer to easily deposit or transfer funds onto the payment platforms that they commonly use in lieu of a bank account.
Some companies are already offering payout options that accommodate gig workers' needs. Grubhub allowed drivers to instantly cash out their wages, and now this functionality is standard in the food delivery industry. Technology app owner ByteDance recently allowed its social media creators (including on TikTok) to instantly receive earned funds. Despite these developments, earned wage access is still a rarity with only 7% of global employers paying out gig workers daily.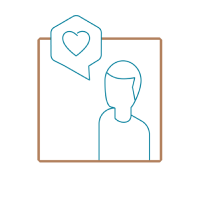 Faster payouts are crucial to your payments strategy
Businesses should consider faster payouts as part of their overall payments strategy. This functionality can create a more loyal workforce in addition to attracting talent. It can also support the payment flexibility needed by underserved communities, which can assist with financial inclusion thereby advancing a company's ESG priorities.
Businesses will want to create a solution for earned wage access or faster payouts through various payments tools. They can use real-time payments to support instant cash outs. On the backend, a digital wallet allows businesses to reconcile the individual balances of each gig worker via millions of virtual account subledgers. They can also use APIs to automate many treasury tasks in support of real-time reconciliation. Finally, they'll want to consider opportunities that can reduce the cost of faster payouts.
Another factor is thinking about gig workers as your customers. Treasurers should consider how they can create an optimal experience for how gig workers get paid, how often they get paid, and what sell service capabilities they can provide them. One example is allowing gig workers free instant payouts if they open an account through us. We can also offer a superior experience compared to partners that introduce risks through outsourcing to other partners.

---
To learn more about how we can support your business, please contact your J.P. Morgan representative.
---
Reimagining shopping is more important than ever
Customers expect innovative and convenient shopping experiences, so businesses are innovating around how customers make purchases and engage with brands. Payments is one of these innovations.
View more Future of Shopping insights
Join us as we explore how specific key industries are affected, how you can future-proof, and what that means for the future.
2022 JPMorgan Chase & Co. Member FDIC. Deposits held in non-U.S. branches are not FDIC insured. All rights reserved. The statements herein are confidential and proprietary and not intended to be legally binding. Not all products and services are available in all geographical areas. Visit jpmorgan.com/disclosures/payments for further disclosures and disclaimers related to this content.