Consumer & Retail
Brand managers are always looking for ways to enhance a brand's experience. Payments are one tool to improve these experiences in the future of shopping while improving operating efficiencies and reduced costs.
---
The brand manager is essential to enhance a company's brand in the future of shopping. They can use various tools to unlock new revenue streams, deepen customer relationships, and improve costs and operational efficiencies. In support of these goals, brand managers must consider the role of payments.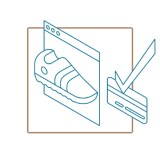 Payments innovation improves shopping experiences and brand perception
Brand managers may be unaware of how integral payments are to building a modern brand. They've evolved from a tool to complete transactions into something that can deliver unique and additive experiences, reduce shopper friction, and serve as an efficiency engine for businesses. Further, payments power every shopping purchase, meaning the two are so interconnected that any payments innovation directly improves shopping and the overall brand perception. If payments aren't on your radar, they should be now.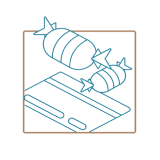 Then understand the benefits of payments to a brand
Embedded finance can help marry selecting items in online shopping with payment
Payments have multiple factors that can contribute to improving a brand's overall perception. It's important to understand these elements (listed below) before diving into specific, detailed ways that brands can contribute to a brand's overall perception (as discussed in the remainder of the article).
Enhanced consumer experience

By offering a variety of payments so consumers can pay how they want to pay
Actionable data insights
By incorporating payments data into analysis of customer loyalty & demographics, and brand performance
Gaining operational efficiency
Through digital tools, such as using payment APIs to shift to real-time visibility on balances, or to pay real-time
Reduce cost of doing business
Including eliminating manual work, such as payment reconciliation, and minimizing fraud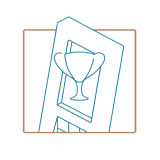 Next work to enhance preexisting loyalty efforts
Data and open loop networks can help reinvent loyalty programs
Data is just the beginning of how your brand can instill loyalty, and one low-hanging fruit is reinventing a loyalty program. Customer discount or reward points systems are generally ineffective at driving recurring purchases. One reason is they've been constrained to closed-loop networks where rewards must generally be redeemed at the business they're earned.
Open-loop networks and real-time payments are opening new opportunities. With open-loop rewards point networks, consumers can redeem points at a variety of businesses through payment methods such as a prepaid debit card. Alternatively, real-time payments allow consumers to frictionlessly transfer points to other places such as another loyalty program or their bank account. These innovations will be particularly critical for companies that support third-party money models that result in consumers receiving company-specific funds in places like digital wallets.
Businesses are already using these innovations to reinvent their loyalty programs. For example, Outdoor clothing retailers let consumers spend rewards points on travel experiences, which align with their association with nature. By adding opportunities to spend reward points, shoppers deepen their brand relationship and perception.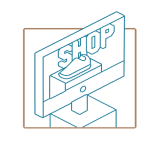 Then identify how to merge payments into your brand experience
Embedded finance can help marry selecting items in online shopping with payment
Payments themselves are now an integral component of a brand's identity. The modern consumer expects that relevant financial services are seamlessly weaved into shopping, and the two can be married via banking as a service.
Companies are already using embedded finance to offer relevant financial services. Many are meeting the consumer expectation of a frictionless shopping experience by marrying item selection and payment on the same page. Others are offering buy now pay later to reduce barriers for consumers to purchase products. Some industries are even providing even more tailored financing opportunities; for instance, some automakers allow consumers to concurrently purchase a car and insurance online.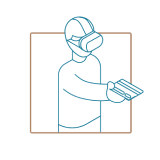 Go deeper by using payments to strengthen your brand in new places
Payments can help businesses establish meaningful presences in virtual reality
Virtual reality is an unprecedented opportunity. Brand managers will want to strike while the iron's hot to reimagine their brand in ways that resonate and excite consumers in virtual spaces like the metaverse. Restaurants are already building models where consumers receive orders from virtual dinning via physical delivery at their front door. Meanwhile, clothing brands are using NFTs to sell unique virtual equivalents of physical items.
Businesses that want to win in virtual reality must acclimate to the emerging financial ecosystem that connects the physical and virtual worlds. Interoperable virtual wallets open the path for shoppers to complete payments with a few taps in various currencies or digital assets. Blockchain creates a universal record of asset transfer to identify the current and specific owners of any NFT. Brand managers should understand which of these financial innovations complement their brand to advocate for their inclusion in virtual reality products.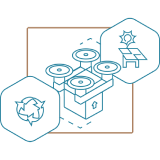 And prioritize sustainability wherever possible
While still evolving, opportunities are emerging for payments to support ESG in supply chain
Modern consumers buy products from brands that reflect their values. Since sustainability is one of their top priorities, brands must embody ESG best practices or risk losing customers to more environmentally-friendly options.
The role of payments in sustainability is still evolving, but some companies are already paving the way with sustainability supply-chain best practices. Treasurers are using ESG scorecards to offer suppliers fee discounts for quantifiably improving ESG through methods like reducing carbon emissions or paper via electronic transactions. Brand managers can use these innovations as supporting points to market their brand's sustainability, so they should advocate that their treasury departments adopt these changes.
---
To learn more about how we can support your business, please contact your
J.P. Morgan representative.
---
Reimagining shopping is more important than ever
Customers expect innovative and convenient shopping experiences, so businesses are innovating around how customers make purchases and engage with brands. Payments is one of these innovations.