Adam Smith Awards
Winner - Best Cash Pooling Solution
7 min read
Key
takeaways
After a strategic acquisition FedEx needed to integrate two global cash management structures and optimize global liquidity management.
An automated global liquidity overlay structure consisting of two multi-entity, multi-currency pools in Luxembourg and Hong Kong helped solve liquidity challenges.
As a result, FedEx saw increased internal alignment, improved visibility into global cash position, and increased efficiency through automation.
About
Founded in 1973 and headquartered in Memphis, Tennessee, FedEx provides customers and businesses worldwide with various shipping, e-commerce, and business services. In 2016 FedEx had the largest air transportation network servicing the globe and aimed to expand its capabilities further. The company set its sights on TNT Express, which provided global solutions and transportation via an extensive European road network. When FedEx acquired TNT Express in 2016, they merged their strengths, which opened up opportunities for their employees, customers and shareholders. While this strategic acquisition empowered FedEx to support business connections and customers around the globe, integrating two cash management processes was a challenge.
FedEx Global Cash Management Solution | J.P. Morgan
Speaker 1: JP Morgan and FedEx logo appear against a white screen. Then an airplane glides through the sky silhouetted against pale gray clouds and faint sunlight. An airplane branded with a TNT logo glides in the sky. A bird's eye view of a highway interchange appears with moving cars. Then a view of an airport tarmac and terminal.
Rene Bustamente : FedEx had the largest air transportation network around the globe. TNT Express on the other hand, had the most extensive European road network, and they also serviced the globe. When we acquired TNT...
Speaker 1: A white FedEx van approaches Antwerp City Hall, a large ornate building on a paved city square. The building has many windows along its front. Outside each window is the flag of a European country. In the background, the Brabo Fountain sprays water out in a circle onto the ground. A person cycles passed towards a row of tall buildings. A glowing animation of Earth as if viewed from space spins slowly. We zoom in above Europe as bright blue lines of lights speed across the ocean and the land representing deliveries traveling the globe.
Speaker 1: There are so many, they form a complex web between countries and cities. A man in a white shirt sits at a desk with two computer monitors showing different maps of the US. A man in a black shirt stands behind the monitors pointing to the left screen. Their mouths move silently, animatedly discussing their work. Behind them, bright screens cover the wall, showing live feeds of deliveries. A team of four people in business suits slowly rise from a table in a sleek glass meeting room. Three of them clap for the fourth person at the head of the table. They are all smiling.
Rene Bustamente: We were able to combine the strengths of both companies. This was an important moment for us because it was a tremendous amount of opportunity for our people, our customers, and our shareholders.
Speaker 1: Rene Bustamente is being interviewed, wearing a business suit and patterned tie with a good natured smile. Behind him is a large window, through which a blurry view of a city can be seen. Text appears in a small white rectangle in the bottom right corner. Rene Bustamente, staff vice president and assistant treasurer, global cash management at FedEx Corporations.
Rene Bustamente: My name is Rene Bustamente. I'm staff vice president, assistant treasurer for global cash management at FedEx Corporation. The big challenge that we had after the TNT acquisition in 2016 was obviously to integrate two very distinct global cash pooling solutions. And we knew that we'd face a challenge trying to bring them both together. So the global liquidity overlay allowed us the ability to put that together.
Speaker 1: A blue rectangle sweeps across the screen to the left, and the screen behind it turns white as if being pulled along. Animated graphics appear on the screen. On screen text reads, "FedEx's new global structure." Underneath a chart showing a global map appears with various world currencies being pulled together, then moving into Luxembourg and then being redistributed across the global map, illustrating the movement of money between cities, countries, and various international currencies fade in and out.
Rene Bustamente: The way the solution is set up is obviously trying to centralize cash in one location. So we're centralizing all of the cash in Luxembourg. And at the same time, we are able to connect many different bank accounts across the globe. So now we have total visibility to cash and we now can access that cash on a follow the sun strategy across the globe. Once we did that, now we have been able to deploy excess cash and utilize it in investments, also utilize it for settlements on an intercompany basis. And at the same time, it allowed my team...
Speaker 1: A blue rectangle sweeps, the white screen away revealing Rene and three other people having a meeting in a room. Rene gestures with his hand as a woman listens intently. He smiles across the table, sitting in front of an Apple laptop. Next to him is a black notebook. Rene is interviewed in the Highrise office, overlooking a city, again.
Rene Bustamente: To be able to now do more strategic analysis of things, be more engaged with the operations and not so necessarily be burdened by how we move funds from one place to another. So it obviously has made the working capital solution for us much more efficient than it was ever before.
Speaker 1: Several people dressed in smart casual clothes, walk past a reception desk in a sleek modern office. On the wall behind the receptionist, a lit up sign reads, JP Morgan. A woman approaches a different JP Morgan reception with a black marble wall behind it emblazoned with the company name. A woman writes on a transparent board with a dry white pen. We view her through the glass so that the writing appears backwards. View through glass, two people nod thoughtfully.
Rene Bustamente: JP Morgan from the very beginning was very heavily involved with us in the design...
Speaker 1: Rene is interviewed.
Rene Bustamente: ... of the global liquidity overlay. One of the things that JP Morgan did was work with us in basically putting together the blueprint of what it is that we needed to do from an operational standpoint. From the get go, they were able to bring us advice and execution in a way that allowed us the ability to put it together without disrupting our operations.
Speaker 1: A younger man in a gray suit, no tie, is interviewed in the same room, but on the other side, facing the opposite direction. He gestures broadly with his hands as he speaks. His expression is good natured. A white box appears in the bottom left of the screen. On screen text reads, Gaetan Okias, head of JP Morgan payments, Netherlands. Then small text appears at the bottom right of the screen. Text reads, "JP Morgan Chase Bank NA was the M&A advisory bank on the FedEx acquisition of TNT."
Gaetan Okias: JP Morgan on the broad role in the transaction, we were fortunate enough to advise FedEx on the acquisition of TNT. Two wonderful companies, global and complex in nature and helping FedEx navigate that process.
Speaker 1: The camera returns to Rene's meeting in the meeting room. The woman nods as she listens to him speak. Across the table, Gaetan raises his eyebrows, reacting to Rene. A man sitting next to Gaetan begins to speak. They smile as they talk to each other. Silhouetted against a floor to ceiling window in a high-rise office, two people in business attire have a conversation. Through the window behind them, another skyscraper can be seen. In a close closeup, a woman wearing red lipstick speaks animatedly. Scenes in a busy office. Two men lean over a desk at a computer discussing something. One man spins his pen in his fingers. A woman smiles brightly at someone, facing the camera. Several men can be seen having a discussion through a pane of glass.
Gaetan Okias: We then also advise them on the integration process and the strategy for bringing those two cash management structures together.
Rene Bustamente: They were able to help us in terms of understanding our needs.
Speaker 1: Rene is interviewed.
Rene Bustamente: And understanding what it is that we needed. And obviously, they knew that we did not want to be impacting our operations. So the design that we put in place basically addressed many of those needs.
Speaker 1: Gaetan is interviewed. He gestures up and down as if referring to a written list.
Gaetan Okias: The design of the solution was really client centric. We really started with what FedEx needed and at what time do they need it?
Speaker 1): Four people have a meeting in a room with floor to ceiling windows along each wall. In a much smaller room, another four people have a meeting, comparing notes and typing at laptops. A man and a woman from this meeting have an animated discussion near a window, gesturing to a laptop between them.
Gaetan Okias: So from the acquisition through to the integration process, through to their desire and end-state, we had to think of how we could deploy our capabilities to help give them the flexibility to operate seamlessly.
Speaker 1: Gaetan is interviewed. He uses both hands to illustrate his point gesturing to his left, to the middle, and then to his right as he lists. He gestures as if to list each region.
Gaetan Okias: If you look at our role in the acquisition, the payment solutions and the implementation of servicing of that, it was about deploying all our expertise and our staff in the US, in Europe, and in APAC, which really shows the value of being a global bank.
Speaker 1: A FedEx freight truck speeds along a three lane road, driving past fields. A FedEx delivery driver wearing a mask closes the door to his delivery van carrying a parcel. A different delivery driver carries a parcel past some shrubbery. He smiles. His van is visible parked in the background. Next, he returns to his van opening the side door. Another delivery driver takes a package from her van. She is parked behind a pool of water. Two skyscrapers are visible on either side of the screen, the city behind her. A FedEx van approaches a tall, ornate building, which is flanked by newer simpler buildings. On the roof of the building, a sign reads Westermeyer.
Gaetan Okias: It was really going from the needs of FedEx and matching our capabilities to the various stages in their journey.
Rene Bustamente: One of the things that the solution has done is give us the flexibility and the scale-
Speaker 1: Rene is interviewed.
Rene Bustamente: ... to basically modify the structure in which way we want. So now, for example, we know that the solution is giving us what we need, but if in the future we want to make changes or adjustments, we know that the solution has the ability to give us that.
Speaker 1: The camera rotates behind Rene in a meeting revealing Gaetan's face across from him, listening intently. From a different angle, we see them sitting in comfortable chairs, having an animated conversation. Rene lists on his fingers and Gaetan nods, agreeing. As Gaetan talks, Rene smiles and chuckles.
Rene Bustamente: So from that standpoint, it has giving us now the ability to strategize and be more transformative in terms of how we mobilize liquidity across the globe.
Speaker 1: Rene is interviewed.
Rene Bustamente: And today, thanks to the team, we continue to leverage their expertise and continue to connect more accounts into the pool, and are able to then manage access cash more efficiently.
Gaetan Okias: I think the fact that FedEx was able to win the Adam Smith Award for the solution shows to the gold standard of the solution that we were able to deliver.
Speaker 1: The screen fades to white and the JP Morgan logo fades in alongside the FedEx logo. The two fade out. The screen fills with text, on screen text, "Not all products and services are available in all geographic areas. Eligibility for particular products and services is subject to final determination by JPMC and/or its affiliates. This material does not constitute a commitment by any JPMC entity to extend or arrange credit or to provide any other products or services, and JPMC reserves the right to withdraw at any time. All services are subject to applicable laws, regulations, and applicable approvals and notifications.
Speaker 1: Not withstanding anything to the contrary, all the statements in this material are confidential and proprietary to JPMC, and are not intended to be legally binding. Any product, services, terms or other matters described herein, other than in respect of confidentiality, are subject to and superseded by the terms of separate legally binding documentation and/or are subject to change without notice. JP Morgan is the marketing name for JP Morgan Payments Business of JP Morgan Chase Bank NA and its affiliates worldwide." Smaller text below reads, "JP Morgan Chase Bank NA was the M&A advisory bank on the FedEx acquisition of TNT. JP Morgan Chase Bank NA member of FDIC. JP Morgan Chase Bank NA organized under the laws of USA with limited liability. Copyright JP Morgan Chase and Co, all rights reserved.
The challenge
With cash balances in many currencies around the globe, FedEx was burdened with a complex system for managing its global liquidity. Repatriation of cash was costly, time-consuming, and sporadic. The company operated multiple liquidity pools across various non-functional currencies and banking platforms, as well as complex cross-regional liquidity flows, which created a high operational burden with significant Foreign Exchange (FX) exposures.
FedEx faced many challenges after acquiring TNT Express. The physical movement of balances from Asia to Europe or the U.S. made it difficult to preserve good liquidity value on international cash. In addition, treasury struggled with cumbersome processes for efficiently using excess cash in its global structure due to trapped cash and the need to maintain significant liquidity buffers. The team needed a solution that would allow them to use foreign liquidity in the U.S. without the need to repatriate funds and/or declare dividends. Further, the solution needed to be comprehensive in meeting the needs of various stakeholders from legal, tax, accounting, and IT.
"The solution has given us the flexibility and the scale to modify the structure any which way we (FedEx) want, and allowed my team to be able to do more strategic analysis."

Staff Vice President Assistant Treasurer for Global Cash Management, FedEx.
The solution
An automated global liquidity overlay structure consisting of two multi-entity, multi-currency pools in Luxembourg and Hong Kong helped solve liquidity challenges. These pools were interconnected via end-of-day U.S. dollar sweeps. Each of the regional pools centralize the relevant region's excess liquidity via automated multi-bank sweeps from in-country accounts.
The solution resulted in the simplification, integration and automation of FedEx's various legacy cash management structures into one globally connected cash management solution. This overlay structure allows treasury to focus on more value-added strategic objectives. In addition to being highly effective, this solution was also timely, as it greatly assisted the smooth management of liquidity.
The results
The global liquidity overlay delivered:
Visibility into the company's global cash position and follow-the-sun access to cash. As a result, FedEx has mobilized far more liquidity from their businesses around the world than they previously did.
Efficient consolidation and control of global liquidity through a single platform without disrupting operations, while allowing treasury to minimize expensive FX swaps.
Platform flexibility, which enables treasury to continue to automate feeds into the pool and manage more liquidity.
Alignment between FedEx and TNT Express through education and communication, empowering teams to move in unison towards a common goal.
Scalability, supporting the FedEx's ambitious treasury transformation goals including expanding the use of the pool with multi-bank sweeps and options like blockchain for real-time money movement.
FedEx also took the opportunity to maximize supporting functions and embarked on a Legal Entity Simplification (LES) project to integrate the legacy structures of FedEx and TNT while simultaneously creating a global clearinghouse to facilitate the consolidation of their global cash. As part of this project, they staffed a Luxembourg office to manage liquidity and successfully released valuable liquidity from markets such Japan, UAE, Mexico, and southeast Asia.
"The design (of this solution) was very customer centric. We focused on FedEx's vision for their combined company in the future, and how we deploy J.P. Morgan's expertise and solutions to fulfill that vision."

Head of J.P. Morgan Payments, Netherlands
To learn more about how we can support your business, please contact your J.P. Morgan representative.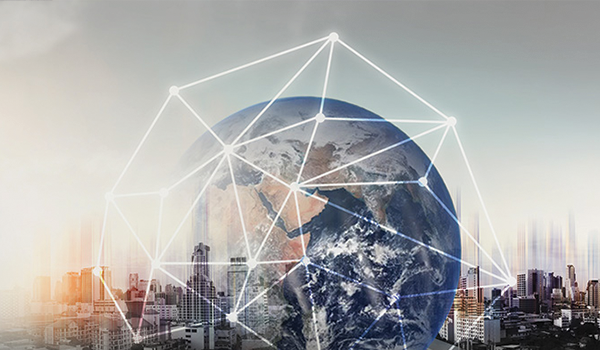 Liquidity Management
Virtual Account Management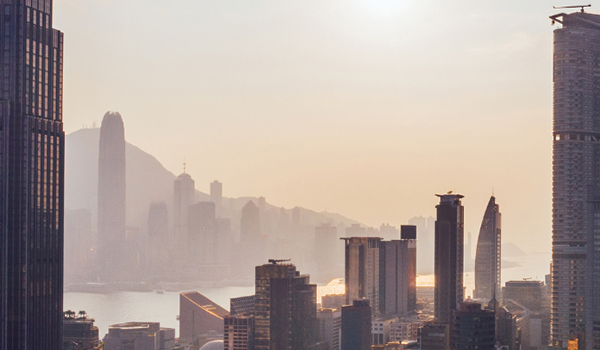 Liquidity Management
Global Liquidity Management
©2022 JPMorgan Chase & Co. Member FDIC. Deposits held in non-U.S. branches are not FDIC insured. All rights reserved. The statements herein are confidential and proprietary and not intended to be legally binding. Not all products and services are available in all geographical areas. Visit jpmorgan.com/paymentsdisclosure for further disclosures and disclaimers related to this content.
You're now leaving J.P. Morgan
J.P. Morgan's website and/or mobile terms, privacy and security policies don't apply to the site or app you're about to visit. Please review its terms, privacy and security policies to see how they apply to you. J.P. Morgan isn't responsible for (and doesn't provide) any products, services or content at this third-party site or app, except for products and services that explicitly carry the J.P. Morgan name.