Markets and Economy
Yields Can't Tell the Future
Falling Treasury yields are casting doubt on the growth outlook, but equities continue to price in strong future earnings. Find out why financial markets are diverging—and why bond markets don't necessarily have all the answers.
---
Falling Treasury yields are casting doubt on the growth outlook, but equities continue to price in strong future earnings. Find out why financial markets are diverging—and why bond markets don't necessarily have all the answers.
Many market participants have been unnerved by the recent plunge in bond yields. Over the first quarter of 2019, the 10-year Treasury yield shed almost one-third of a percentage point, giving back the entirety of last year's gains. The bulk of the decline has come from the real component of yields, leaving inflation expectations untouched—and implying doubt about the economy's growth potential. Over the past two weeks, the rapid decline in long-term yields caused a yield curve inversion—which has historically been a precursor to recession.
However, other economic indicators are contradicting the dire message from falling yields. Stock valuations are still pricing in strong future revenues, and layoffs remain historically low. The yield spread between Treasurys and corporate debt remains narrow, reflecting low default risks and relatively little financial stress. Businesses have yet to see any sign of the distress that the bond market appears to be signaling.
It's unlikely that bond investors possess hidden knowledge of the economy's future trajectory. When yields diverge from conditions on the ground, it's important to remember that the bond market can be driven by factors like trade imbalances, central bank interventions and demographic shifts, which have limited influence on the duration of the business cycle. There's plenty of reason to suspect the decline in yields isn't being driven by a deteriorating outlook.
Markets Aren't Segmented
If bond investors were seeing signs of an impending downturn, the stock market would also be aware. Many decades ago, markets were more segmented—bond investors were attuned to metrics of financial stress while their counterparts in the equity market focused on revenue growth. But today, information moves fluidly between markets, and sophisticated investors are eager to arbitrage gaps in knowledge the moment they appear.
Looking at the Same Horizon
Another theory to explain the divergence between bonds and stocks is that equity investors are taking the long view. It's true that, on average, fixed-income securities are held for a shorter duration than stocks; bond yields could be affected by transient disruptions that equity investors are willing to look past.
But that theory can't explain the markets' recent variance. If the yield curve's inversion truly indicated rising recession risks, equity investors wouldn't be sanguine. The stock market's horizon is not so distant that investors would disregard the potential end of the business cycle.
Crying Wolf
Another reason to be skeptical of the bond market's ability to predict economic trends is that this has happened before. In the current business cycle alone, falling yields have predicted at least three downturns that never materialized:
In 2011, the Greek debt crisis sent yields tumbling as investors hedged against the possibility of a wave of defaults that would threaten the European Union's survival. But the EU's members took the measures necessary to stabilize markets and maintain the continent's economic integration.
In 2014, yields dropped when the global oil glut caused energy prices to crater. But falling capital investment in shale oil exploration was accompanied by strengthening consumer spending as commuters began to see lower prices at the pump. Low oil prices proved to be a net benefit for the economy, despite lower demand for capital.
In 2016, fears of a hard landing in China drove yields down, but the Chinese government took action to stabilize the nation's economy, limiting global fallout.
Throughout each of these episodes, the stock market continued to climb and layoffs trended down. The expansion's resilience has frequently been invisible to the bond market.
Looking for Confirmation
Yields are certainly an important economic indicator. They reflect expectations for inflation and growth, and can provide an important window into emerging financial stressors. But the bond market isn't entirely driven by supply and demand—quantitative easing removed an enormous volume of securities from the market, and central banks abroad continue to purchase securities in an attempt to drive down long-term interest rates.
Without confirmation from other market-driven economic indicators, developments in the bond market could be driven by idiosyncratic forces that have little bearing on the business cycle's longevity.
View our economic commentary disclaimer.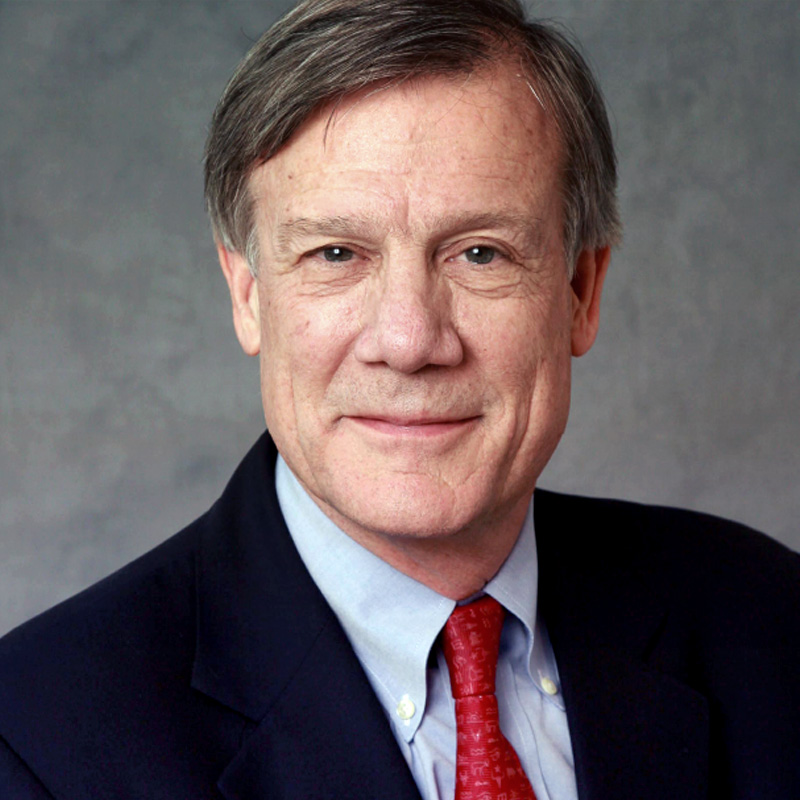 Jim Glassman is the Managing Director and Head Economist for Commercial Banking. From regulations and technology to globalization and consumer habits, Jim's insights are used by companies and industries to help them better understand the changing economy and its impact on their businesses.
---