Markets and Economy
Why Globalization Isn't in Jeopardy
Trade tensions may dominate the headlines, but the economic benefits of globalization outweigh the politics.
---
Key points:
The large trade imbalances created by uneven living standards between the US and the developed world will likely persist for decades.
Asia's growing prosperity isn't a threat to the US economy; rather, the consumer markets emerging in China and India represent an unprecedented opportunity for American businesses.
The equity and bond markets are already seeing indirect benefits from globalization.
Today's trade disputes are based on real issues around intellectual property violations, but globalization's rewards are too important to give up.
Despite recent political disputes, the economics of globalization remain clear. As international trade gradually lifts the developing world out of poverty, rising global living standards are creating enormous new consumer markets for American businesses. Asia's growing prosperity will bring challenges, but the ambitions of Chinese and Indian citizens—and the export-focused strategies of US businesses—won't be thwarted by politics in the long run.
Global integration is already generating benefits for the US economy. Consumers have more choices and businesses are tapping into fast-growing markets. The foreign capital flowing into bond markets is likely reducing long-term interest rates, encouraging domestic capital investment. And equity investors are seeing the potential for global growth to help American businesses expand over the coming decades.
Restoring the Balance of Trade
The nation's lopsided balance of trade with developing nations is often cited, incorrectly, as evidence that the US is being harmed by globalization. But the imbalance isn't being driven by unfair practices; rather, it's a reflection of the vastly greater purchasing power enjoyed by American consumers. The US is an excellent market for low-cost goods imported from the developing world, but poorer nations tend to have few buyers for American exports, which largely consist of high-end goods like jet airliners and pharmaceuticals.
As living standards in the developing world rise, America's trade deficit will naturally fall. The average Chinese household's purchasing power has climbed to about 15 percent of the American average in a relatively short amount of time, and demand for US exports is growing. A boom in exported services, including tuition paid by Chinese students attending American universities, has pushed the trade deficit steadily downward over the past decade.
Globalization will create a more competitive business environment, but American businesses shouldn't feel threatened—they will be competing for a share of a vastly larger market, with 85 percent of the world's population currently living in a developing nation. As living standards in the industrializing world gradually converge with those in developed economies, the global consumer market could triple in size. Rising wealth abroad should create immense opportunities for domestic businesses.
The Indirect Impact
Global trade also brings indirect benefits to the US economy. Trade imbalances are generating a higher global saving rate, which is likely one factor keeping long-term Treasury yields low. This has lowered borrowing costs for American businesses and consumers, encouraging capital investment and purchases of big-ticket items like new automobiles and houses.
Equity investors are also optimistic about globalization. The real rate of stock market returns has been running well ahead of domestic GDP growth expectations. That's probably a sign that investors assume future revenues will flow from overseas markets, where growing populations and rapid productivity gains are creating strong growth potential. And the capital gains generated by international trade are pushing the wealth of US households to near-record levels.
The Gradual Climb
The current trade conflict is rooted in real issues that need to be resolved—for globalization to succeed, nations must protect intellectual property rights and embrace free trade. But the benefits of trade are too compelling to be reversed over political tensions.
Even the most optimistic growth projections call for decades of expansion before the developing world shares the American standard of living. Trade imbalances are likely to persist throughout this period. But the benefits of an expanding global economy can already be seen, and they will likely become more pronounced as rapid overseas growth generates wealth across the globe.
View our economic commentary disclaimer.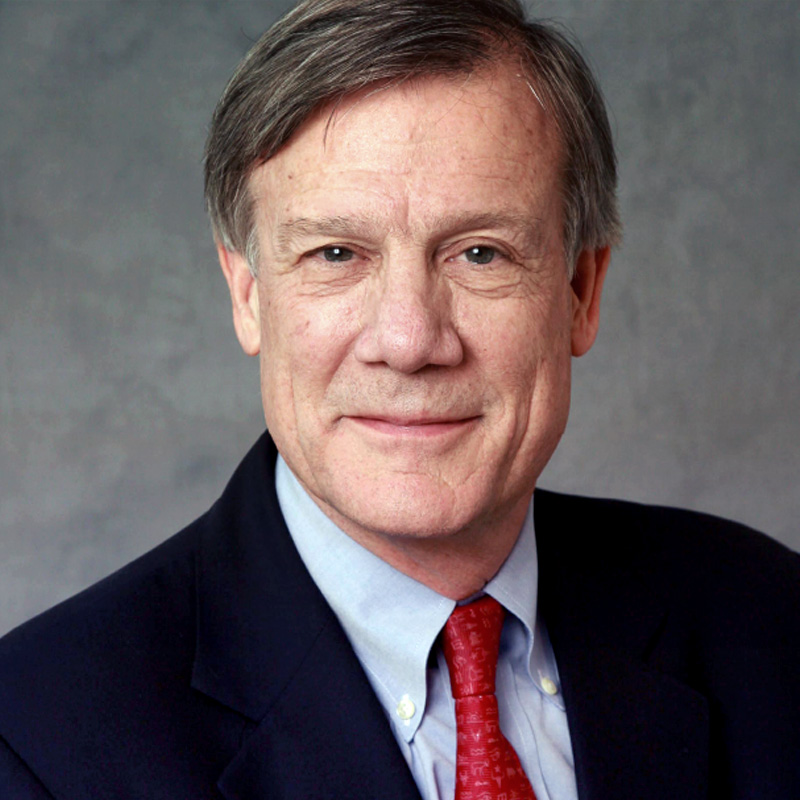 Jim Glassman is the Managing Director and Head Economist for Commercial Banking. From regulations and technology to globalization and consumer habits, Jim's insights are used by companies and industries to help them better understand the changing economy and its impact on their businesses.
---