Markets and Economy
What the Industrial Slowdown Really Means
The recent slowdown in industrial activity has sparked concern that trade disputes are to blame—and that future economic growth could be at risk. But the industrial sector only represents 8-10 percent of the economy, and the headwinds facing it seem likely to fade soon.
---
Industrial production declined at a 2.2 percent annualized pace through the first half of 2019. It's tempting to interpret the slump as an early warning of a faltering economy, but a closer look at the headwinds facing the nation's manufacturers reveals several idiosyncratic forces behind the slowdown. Tariffs are unlikely to have been a major factor in the decline, and the underlying support from consumer demand remains strong.
Industry's slowdown has been concentrated in the energy, automotive and aerospace sectors due to unique forces that are likely to subside without causing broader economic disruption. Despite falling industrial production, the tightening labor market implies that the expansion still has momentum.
Searching for Faults
Headlines tend to play up signs of the next downturn, especially as the business cycle continues to mature. Full employment promises to end a decade of above-trend growth, futures markets anticipate an interest rate cut in the near future, and the business community is worried about escalating trade tensions. So it should be no surprise that declining industrial production has seized quite a bit of attention—it could be interpreted as a sign that the weakness anticipated by futures markets has finally materialized in the real economy.
However, industrial production is ultimately driven by demand, and consumer activity has been robust through the first half of the year. Vehicle sales are only slightly slower this year than they've been over the past several years, and retail sales figures were strong in May. The lack of a corresponding rise in layoffs indicates that businesses are not seeing rising distress in the broader economy.
The Granular View: Energy, Autos and Aerospace
A closer look at the slowdown reveals that the decline in industrial production has been concentrated in the energy, automotive and aerospace sectors—all of which face headwinds unrelated to tariffs and are unlikely to disrupt economic growth.
Falling oil prices have led to a cutback in energy exploration, which has declined at about a 14 percent annualized pace through 2019. This decline comes after years of strong growth—rising oil prices in 2017 and 2018 supported an average 24.5 percent pace of annual growth over two years. Since October, however, prices have fallen sharply, and drilling companies have responded by cutting back.
The decline in energy exploration is hurting oil patch communities and dampening capital investment, but falling energy prices are a net benefit for the US economy. While domestic oil production has more than doubled since the start of the shale boom in 2008, the US is still a net energy importer. Price relief at the pump boosts commuters' disposable income, which should eventually translate into stronger consumer spending. The energy sector's current slump will likely be a smaller-scale replay of the 2016 global oil glut, when the impact from deep cutbacks in exploration was more than offset by a surge in consumer activity.
Automotive manufacturers have also been pulling back on production, which has fallen at a 12.7 percent annualized pace this year. But underlying consumer demand remains strong—the pace of new vehicle sales has only slightly slowed from last year. Instead of responding to weak demand, manufacturers appear to be reducing production to bring inventories back in alignment with their 60-day targets. Production expanded 4.1 percent last year; that may have temporarily put an excess of new vehicles on the lot, but strong demand should keep the industry on solid ground.
Aerospace production has been dampened by the pause in shipments of Boeing's 737 MAX 8 following significant safety issues. Once the issues are addressed and the aircraft is recertified, pent-up demand should restore the sector's fortunes. The underlying demand for air travel is growing rapidly—the number of passenger trips rose 4.8 percent in 2018, a promising trend for the sector.
Are Tariffs to Blame?
Escalating trade tensions are undoubtedly concerning for businesses that rely on international supply chains and sales to overseas markets. But the actual tariffs levied so far amount to a relatively small slice of the US economy.
Last year's $35 billion worth of tariffs on Chinese imports amounted to only 0.18 percent of American GDP, and its impact was offset by devaluation of the Chinese renminbi, which discounted Chinese goods on the US market.
If trade tensions really were behind the industrial slump, high-tech manufacturers should have been the hardest hit. Yet this sector has been one of the brightest spots in US industrial production, expanding at a 9 percent annualized pace this year, almost triple last year's growth rate. America's high-tech manufacturers have had little trouble sourcing components from foreign suppliers and selling their products overseas.
The Bigger Picture
Industrial activity is still important to the economy, but as a share of GDP, manufacturing has shrunk considerably from past decades. Today, industrial production represents only 11.5 percent of the economy and accounts for about 8 percent of the workforce; it's possible for manufacturers to make modest cutbacks without stalling overall GDP growth.
As the headwinds facing the nation's energy, automotive and aerospace manufacturers subside, industrial production should return to alignment with consumer demand. As always, layoffs are providing a reliable indicator of whether a disappointing economic indicator is actually causing distress for businesses. So far, industry's slump hasn't created a surge in applications for unemployment benefits; this implies that manufacturers aren't making permanent staff cuts, confident that their assembly lines should soon be operating at full capacity.
View our economic commentary disclaimer.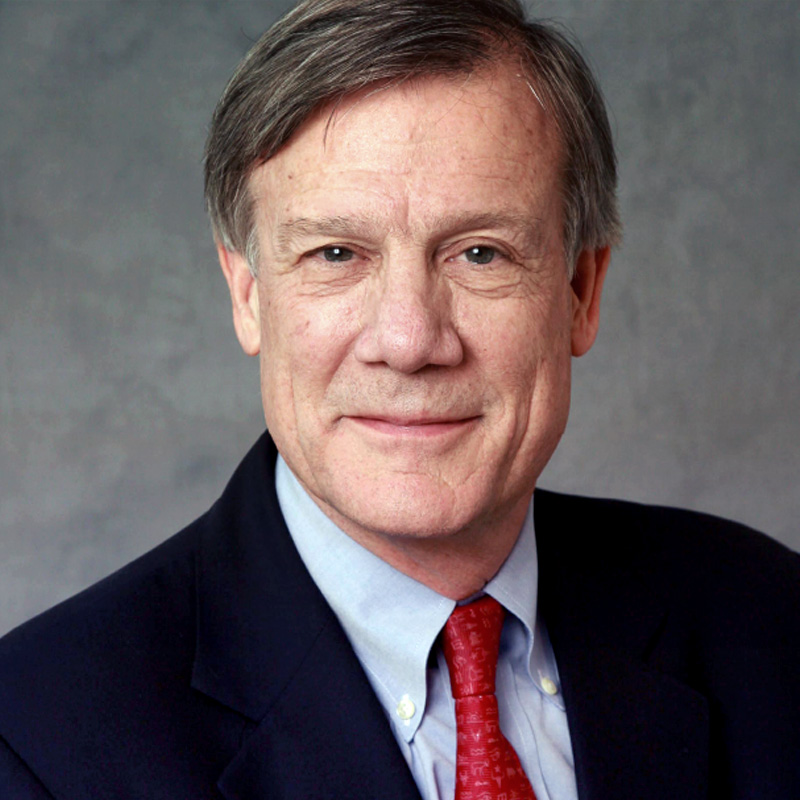 Jim Glassman is the Managing Director and Head Economist for Commercial Banking. From regulations and technology to globalization and consumer habits, Jim's insights are used by companies and industries to help them better understand the changing economy and its impact on their businesses.
---