Higher Education
The Value of Higher Education

Millions of jobs were lost during the Great Recession, impacting workers across industries and setting into motion a long and inconsistent period of economic recovery. In today's post-recession economy, millions of jobs have been added back—but they are not the same jobs that were lost. Economic changes and advancements in technology have led to a shift in demand for more educated workers.
---
THE JOB LANDSCAPE POST-GREAT RECESSION
For workers with at least some college education, the job market is thriving and high-skill jobs are available across industries. However, those with a high school diploma or less have recovered only 1 percent of the 5.6 million jobs lost in the recession, and they have yet to see the impact of an economic recovery.
Jobs Lost in the Recession
Based on trend data, nearly all industries are shifting toward a more educated workforce. In addition, industries that require more education are hiring more.
Healthcare, Business and Financial Services, Education and Government Jobs


Manufacturing, Construction and Natural Resources Jobs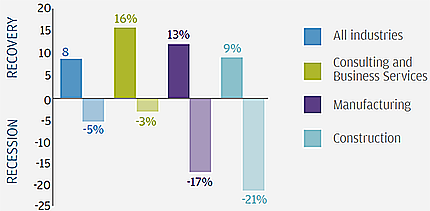 WHERE ARE THE GOOD JOBS GOING?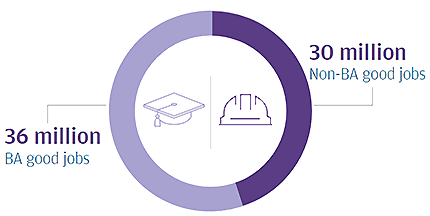 WHERE ARE THE GOOD JOBS GOING?
Economic changes have offset the losses of good jobs in blue-collar industries with new good jobs in skilled-services industries. "Good jobs" are defined as jobs that pay an average of at least $55,000 per year. According to the Georgetown University Center on Education and the Workforce, the education needed for workers to attain good jobs is also changing.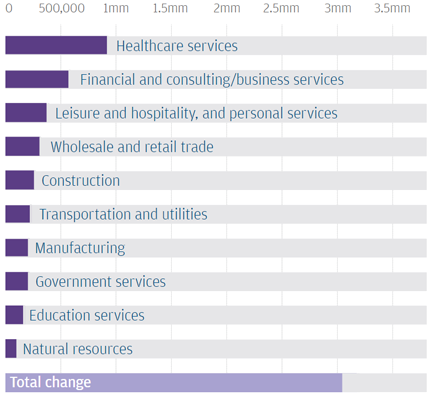 ---