Leadership
6 tips to help diverse suppliers
Big businesses are increasing their spend with diverse suppliers. But it takes careful planning and goal setting to capitalize on such an opportunity. These insights can get you started.
---
Supplier diversity is a major business theme that's growing more vital as organizations work to advance diversity, racial equity and inclusion.
Throughout 2021, JPMorgan Chase hosted "Supplier Diversity: Uncovering Opportunities," a three-part event series that gathered members of the firm's Global Supplier Diversity team, supplier diversity experts from Fortune 500 companies, and diverse-owned suppliers to share best practices and insights. Moderated by Frederick Royall III, Managing Director and National Head of Diverse Businesses for JPMorgan Chase Commercial Banking, the series covered topics ranging from the path to certification as a diverse-owned business and the research suppliers need to do before landing a contract to growing partner relationships.
Here are six takeaways from the series that diverse suppliers can use in 2022, plus insights from a one-on-one interview with Royall about how to succeed in today's environment.
1. A multibillion-dollar opportunity at stake
JPMorgan Chase and several series participants—including Ford Motor Co., AT&T and Walmart—are members of the Billion Dollar Roundtable (BDR), a coalition of companies that each spend at least $1 billion annually with diverse suppliers.
BDR's impact has grown dramatically in recent years. In 2013, BDR members collectively spent $30 billion on supplier companies owned by minorities, women and veterans. By 2021, that number reached $83 billion as leading institutions continued to make economic opportunity a priority for underserved communities.
"Companies increasingly want their supplier base to be reflective of their consumer base. This opens the door to increased opportunity for historically underrepresented companies," Royall said.
2. Certification is a must
Becoming certified as a diverse-owned business is key to unlocking that multibillion-dollar opportunity. Beyond being highly recommended, it's often a condition of working with Fortune 500 companies.
"At Ford, before I can even count your spend as part of our diverse sourcing metrics, it's a requirement that you are certified," said Travis Spencer, Head of Supplier Diversity and Inclusion at Ford Motor Co.

Spencer said this status is just as critical for Ford's referrals to other organizations.

The certification process—which you can learn more about in this guide—ensures a business is at least 51% owned, controlled and managed by a diverse owner.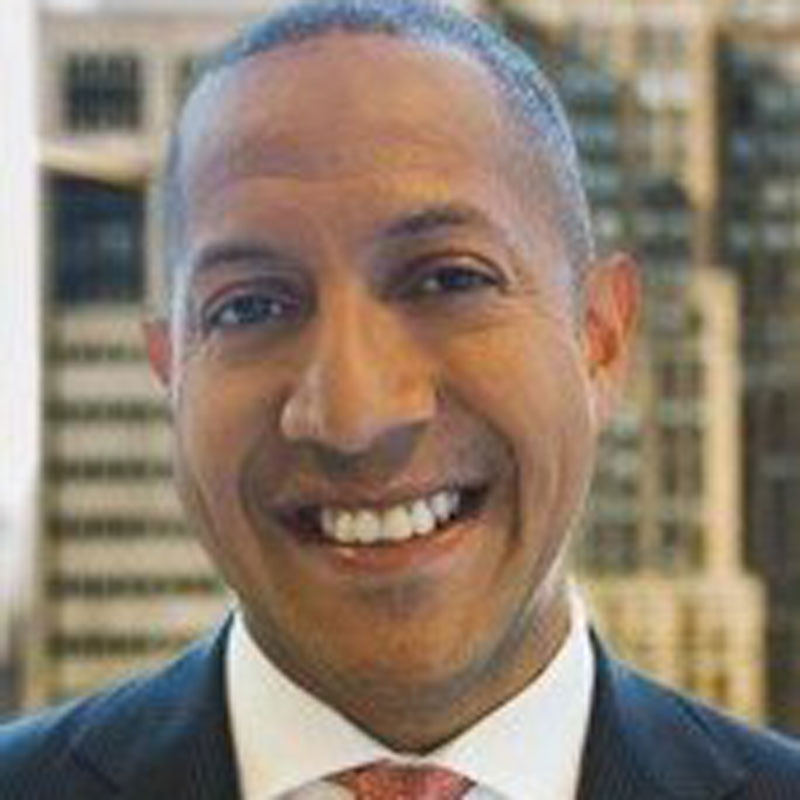 "Companies increasingly want their supplier base to be reflective of their consumer base. This opens the door to increased opportunity for historically underrepresented companies." — Frederick Royall III, Managing Director and National Head of Diverse Businesses at JPMorgan Chase Commercial Banking
3. Do the research
Once you've obtained certification, it's time to develop your business plan. Royall recommends meticulously researching opportunities in your sector, identifying companies with a track record of supporting diverse businesses and keeping an eye on what competitors are doing.

You may want to use this time to participate in requests for proposals (RFPs) to gain real-world experience in competing for supplier contracts.

"Initially, when we were smaller, we would try to participate in every RFP that we could," said Thai Lee, President, CEO and founder of SHI International. "And even though we lost a vast majority of them, what was important for us is that we could see the criteria that were most important to customers."

As you go through this process, be patient.

"It's a marathon, not a sprint," Royall said. "You're not going to get an overnight success solely by virtue of being a diverse business. But over time, you'll have the potential to win contracts and build and grow your business."

4. Differentiate yourself
Supplier diversity is highly competitive. It's not enough to come prepared with a thorough plan; you also need to stand out from the crowd.
For Jalayna Bolden, Director of Supplier Diversity and Sustainability at AT&T, that means elevating your pitch by focusing on innovation or how your product or service solves a problem.
"Don't ask me what I need. Tell me what I can't live without," she said.
Ford's Spencer said one way to go about differentiating yourself is by focusing on your "secret sauce"—the impact you can offer beyond selling a solution. In the automotive industry, this might mean value added to the manufacturing process or the end-user experience.
"If I take you to our vehicles and you can show, 'Here's what my product can do to enhance the experience of the customer for this vehicle,' my ears are wide open," he said.
5. Chart a growth path together
Once you have forged a relationship as a diverse supplier, it's time to lean on your customer and the resources and capacity building they can offer.

Milo's Tea Co. and Walmart, both featured in the series' third event, are a great example of collaboration and an honest partnership.

Tricia Wallwork, CEO and Chair of Milo's, said that having three- and 10-year plans for growth helped take the company from local to regional—and then national.

"We partnered with Walmart early on to try to figure out what our customer, the retailer, needed and what the shopper wanted so that we could win together," she said.

From Walmart's perspective, the detailed planning was crucial—as was the transparency Wallwork and Milo's brought to the relationship.
"So many people expect that once you got the deal and send the first purchase order, that's it. But it's not; that's when the work really begins," said Michael Byron, Senior Director of Supplier Inclusion at Walmart. "Growth requires a lot of intentionality in a business, like building a team, adding infrastructure to move to the next rung on the ladder and knowing when to do those things. At some point, you have to assemble the right team to grow."
6. Deepen the relationship
Royall cautions businesses to never become complacent in their supplier relationships. There's always something more you can be doing to gain insight into partner needs or better understand their organizational goals and how that impacts your relationship.

One step he recommends taking is connecting with stakeholders beyond the supplier diversity team with whom you work most closely.

"While supplier diversity professionals can be advocates, ultimately the purchasing decision rests with other decision-makers in the business," Royall said. "You should know key business executives and be able to articulate to them how your product is differentiated versus the competition."

Being proactive in finding your next opportunity is something that William Kapfer, Global Head of Business Diversity Community Engagement for JPMorgan Chase, emphasizes as well.

"Your network is a living thing that changes and grows over time," Kapfer said. "If you cultivate it well, it can pay lasting dividends throughout the life of your company."

Although corporations generally won't engage with you "until they identify a business need that you would be a fit for, there are other ways to stay front-of-mind with your contacts—by being of service to them, sharing useful information and subject matter expertise when they need it," he added.
Supplier diversity continues to gain steam
Understanding the steps to becoming a successful supplier now can help set you up for the long term.
"To me, the silver lining is that there's never been such a great opportunity for diverse businesses as there is right now," Royall said. "[Recent events] have made Fortune 500 companies a lot more proactive around supporting diverse businesses. I think that's a multiyear trend to follow, which is really exciting for diverse businesses."
More resources to help your business
Learn more about the JPMorgan Chase Supplier Diversity Network, Global Supplier Diversity team and other firm resources on our supplier diversity web page. You can also visit our racial equity web page to read about the firm's commitment to advancing racial equity and supporting diverse-owned businesses.
© 2022 JPMorgan Chase & Co. All rights reserved. JPMorgan Chase Bank, N.A. Member FDIC. Visit jpmorgan.com/cb-disclaimer for full disclosures and disclaimers related to this content.
---