Markets and Economy
Why Manufacturers Haven't Reshored
Despite COVID's disruptions of international supply chains, the forces of globalization still prevail. But U.S. manufacturers are adding shifts to restock the nation's depleted inventories, and consumer demand for finished goods remains strong.
---
Key Points:
The pandemic ultimately did little to transform American manufacturing.
High labor costs and a worker shortage prohibit the reshoring of low-margin goods—but the outlook for U.S. manufacturers is still favorable.
The recovery is uneven: energy and aviation sectors have yet to fully rebound, while high-tech goods and automobiles are already in high demand.
Depleted inventories imply considerable pent-up demand for manufactured goods.
Global Supply Chains Still Make Sense
In the early days of the pandemic, supply chain disruptions made reshoring the production of vital goods seem plausible. But COVID-19's disruptions proved no match for the forces driving globalization.
America's manufacturing workers are highly productive and increasingly scarce. Both are factors that drive up wages. Despite the initial surge of interest in diversifying global supply chains, it is not viable to manufacture most of these low-margin goods domestically.
Because of comparatively high U.S. manufacturing wages, domestic manufacturing is most competitive in high-margin, high-skill sectors like aerospace.
That's not the case with other sectors. At the start of the pandemic, hospitals had difficulty securing supplies of basic personal protective equipment (PPE) like gloves and masks, as well as medical equipment like ventilators, which are largely produced abroad.
U.S. manufacturers are currently struggling to fill 1 million vacant jobs, creating a further disincentive to producing low-margin goods domestically.
To protect against future supply disruptions, stockpiling low-cost products—like medical gloves and masks—may make more sense than reshoring their production.
Underlying Trends Won't be Reversed
The forces of technology and globalization are still driving the evolution of American manufacturing. Automation has been reshaping American manufacturing for decades, creating massive productivity gains while trimming the workforce.
The total value of manufactured goods has doubled since the early 1990s, despite a steady decline in staffing levels.
Globalization has changed the mix of goods produced domestically, shifting labor-intensive production overseas.
The steady progress of artificial intelligence promises to make manufacturing workers more productive. But as skilled workers grow scarce, wages may capture a larger share of future productivity gains.

Low Inventories Mean a Bright Outlook
Depleted inventories mean sales of consumer goods are booming, suggesting strong demand ahead for manufactured goods.
Consumer demand for automobiles, for example, has drawn dealer inventories down to about 15-20 days' worth of sales—only about one-third of their pre-pandemic level.
Over the coming year, manufacturers will also benefit from making up backlogged inventories. Rebuilding inventory to where the inventory-sales ratio hit its pre-pandemic level could boost demand for all manufactured goods by about 6%.
Sectors See an Uneven Recovery
The pandemic shifted consumers' consumption away from services, like restaurants and travel, and towards finished goods, like appliances and vehicles. While demand for certain products has been robust, the downturn is still lingering for other industries.
The high-tech industry has seen exceptional demand. Production of computers and peripheral equipment surged 20% over the past year, according to the Federal Reserve.
Energy has not fully recovered. The mining sector's output is still down from its pre-pandemic peak, reflecting cutbacks in oil and gas exploration.
Aerospace manufacturing—inextricably linked to travel—has also been slow to recover. The recertification of Boeing's 737 MAX jet has given the industry a boost, but the sector has only regained half its pandemic losses.
What to Watch
Manufacturers' value of shipments could surge as inventory backlogs are resolved. Workers' wages may continue to climb, thanks to productivity gains and a labor shortage that will boost workers' bargaining power. Also watch for aerospace manufacturing to recover as passengers return to the skies, and for the mining sector to rebound with rising demand for fuel.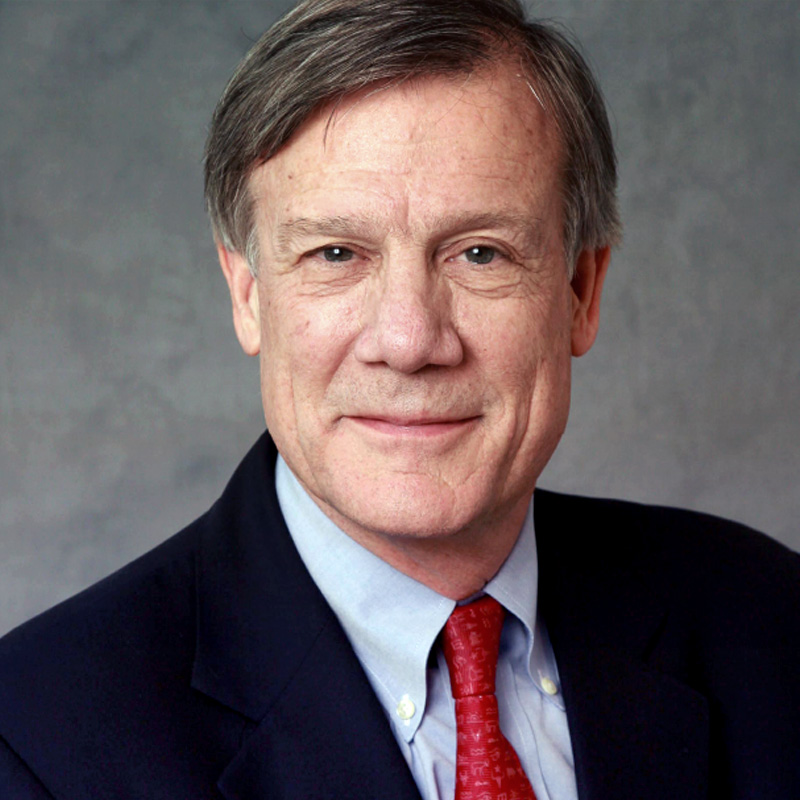 Jim Glassman is the Managing Director and Head Economist for Commercial Banking. From regulations and technology to globalization and consumer habits, Jim's insights are used by companies and industries to help them better understand the changing economy and its impact on their businesses.
---