Markets and Economy
How a Big Infrastructure Investment Could Pay Off
At a time of rock-bottom borrowing costs, ambitious federal infrastructure spending can strengthen America's fiscal outlook.
---
Key Points:
The payoff of an ambitious U.S. infrastructure initiative may ultimately improve America's long-term fiscal outlook.
Long-term economic growth is riding on improving the nation's capacity to move goods and increase productivity of people and businesses.
Businesses and local governments can harness emerging technologies such as telework and smart traffic controls to make existing infrastructure more efficient.
Traffic Costs More Than Time
Congestion isn't just a honking headache. It's a serious drag on time and resources across the U.S. economy. Updating the nation's infrastructure so that goods and people can move from point A to point B more efficiently can trigger growth that more than outweighs the cost of the leading infrastructure proposals in Congress.
The transportation data firm INRIX estimates that American commuters lose $88 billion in time annually to traffic congestion.
The American Transportation Research Institute estimates traffic delays cost the trucking industry $74 billion every year.
The White House's proposed infrastructure deal would put $110 billion toward new highway projects. The time savings from traffic reductions alone would justify that sticker price.
Infrastructure Likely Pays for Itself
Faster growth could easily offset the additional debt from infrastructure spending. With the slow growth of the U.S. working-age population and steadily climbing medical expenses for retirees, investments in infrastructure that accelerate economic growth can improve the presently grim fiscal outlook.
Raising worker productivity and growing the workforce could be the best ways to finance America's future obligations.
The nonpartisan Congressional Budget Office forecasts the current infrastructure proposal will add $256 billion to the deficit over the next decade.
At current interest rates, that deficit spending won't significantly alter the nation's fiscal outlook.
Investments that expand the nation's growth potential will likely grow the tax base and eventually pay for themselves.
Investments Beyond Highways
The infrastructure proposal includes funding for projects beyond roadways that should ultimately grow the economy. Some potential benefits may be difficult to quantify, but are likely considerable.
Homebuyers living near rapid transit paid a 4%-24% higher median price for their real estate between 2012 and 2016, based on an American Public Transportation Association report. The report suggests investing in public transit could add significant value to unserved or underserved neighborhoods.
The nation's seaports handled $1.5 trillion in imported and exported goods in 2020, by U.S. Bureau of Transportation estimates. Expanding seaport capacity means that cargo vessels can dock, unload and reload goods without waiting several days out on the water.
Removing lead pipes could improve health outcomes, as they pose serious public health risks for approximately 10 million American households, according to the White House.
Expanding broadband internet service can open new opportunities for telework and e-commerce jobs for rural communities. The proposal aims to bring broadband access to almost every household in the nation.
Improvements to the electrical grid will be needed to support the ongoing electrification of the U.S. economy, which promises to drive growth in the coming decades.
Private Sector Plays a Key Role
Private sector firms are developing technologies that can influence and enhance how governments approach infrastructure. Funding from the private sector may also help local authorities make the most out of their spending.
Since state and municipal governments supply most road construction and maintenance funds, private investors can help local governments make targeted improvements to their streets.
Take smart traffic signals, which use a network of sensors to predict traffic patterns and maximize road capacity. These developments could greatly reduce motorists' wait times at intersections with minimal construction.
Smart grid technologies subsidized by local utilities can better manage peaks in electrical demand, stretching the existing grid's capacity.
Pension funds are increasingly purchasing municipal and state bonds as a potentially stable, long-term investment.
What to Watch
Infrastructure spending may take years to yield economic results. However, improved infrastructure can increase worker productivity by moving goods more efficiently. It also can increase the number of hours available for work by shortening commute times. In combination, these two trends should accelerate GDP growth.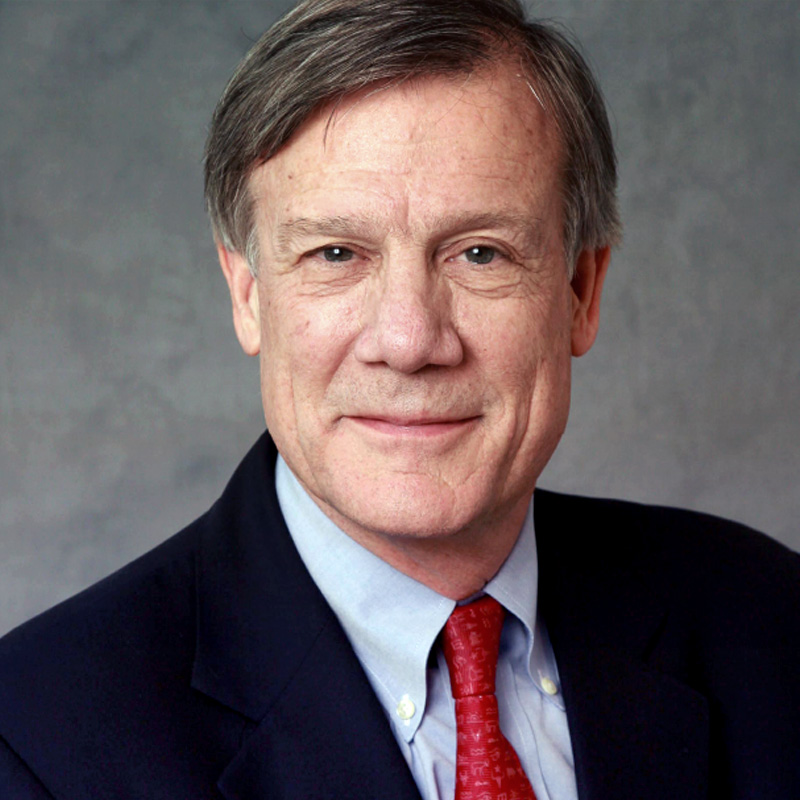 Jim Glassman is the Managing Director and Head Economist for Commercial Banking. From regulations and technology to globalization and consumer habits, Jim's insights are used by companies and industries to help them better understand the changing economy and its impact on their businesses.
---