Markets and Economy
Why Tariffs Are an Ineffective Bargaining Tool
Trying to fix the US trade deficit by imposing tariffs is more likely to bring unintended consequences for US consumers and businesses. Tariffs could isolate the US from growing opportunities in the Chinese market.
---
With trade tensions heating up, the Trump administration has announced plans to impose stiff tariffs on billions of dollars of Chinese imports in retaliation for unfair trading practices. But broad tariffs are an ineffective tool for resolving international disputes or correcting trade imbalances. These tariffs may prove counterproductive, hurting consumers while shutting US companies out of the world's most rapidly growing markets.
Separating Two Trade Problems
The biggest fault with the administration's trade rhetoric is that it conflates two very different issues facing international commerce. The administration rightly decries the intellectual property theft that directly harms US businesses. Every time an overseas manufacturer infringes on a US patent or trademark, the counterfeit goods coming into the global marketplace dilute the value of US investments in research, development and branding.
Trade deals can help reduce intellectual property theft by encouraging local authorities to clamp down on counterfeiters. Better treaties could also help remove the remaining regulatory barriers that prevent some US goods from being sold on overseas markets. Agreements could also put an end to protectionist subsidies that create commodity gluts and make US exports less competitive abroad.
But those arguing in favor of tariffs often stray from these real problems and instead focus on the trade deficit, which is an entirely different issue—and efforts to fix it are both unattainable and undesirable. Any attempt to balance the US current account through tariffs will hurt American consumers and businesses alike, isolating the US from the growing Chinese market.
The Danger of Untargeted Tariffs
Tariffs aimed at reducing the US trade deficit are likely to be counterproductive. In a globally interconnected market, goods rarely have a single nation of origin. US consumers buy $580 billion of Chinese merchandise every year, but economists estimate that as much as 40 percent of the value in Chinese imports is actually created in other nations. For example, a bicycle labeled "Made in China" may contain materials from several other countries—and much of the bike's value may originate in its American branding and design. The globalization of supply chains means that tariffs will disrupt far more than Chinese assembly lines.
The US may find its leverage reduced by other factors, such as China's tight capital controls. Unlike most currencies, the Chinese yuan does not float on a global marketplace; instead, the yuan's value is fixed against the US dollar. The Chinese government could devalue its currency in response to tariffs, effectively lowering the price of Chinese imports in the dollar-denominated US market.
Meanwhile, trade uncertainty is hurting Chinese stocks, but equities ownership is not widespread in China. The government may face little political pressure from investors during a trade standoff. And while China exports far more merchandise than it imports, Asia has become an increasingly important market for US services.
The Causes of the Trade Deficit
Ultimately, even if tariffs were a viable mechanism for reducing America's trade deficit, the goal of achieving perfectly balanced trade is misguided. The US runs a trade deficit with China because its citizens are relatively wealthy —US consumers are simply in a better financial position to buy imported merchandise. The average Chinese citizen has less than a third of the purchasing power of the average American, so it should be no surprise that the flow of merchandise between the two nations is lopsided.
Poorer nations almost always run trade surpluses as they industrialize, and China's rapid growth is one of the great economic achievements of our age. Hundreds of millions of people in China are rising from poverty, creating a vast consumer class that represents an immense new market for American goods. China's growth presents an opportunity, from which the US and other developed nations could benefit.
View our economic commentary disclaimer.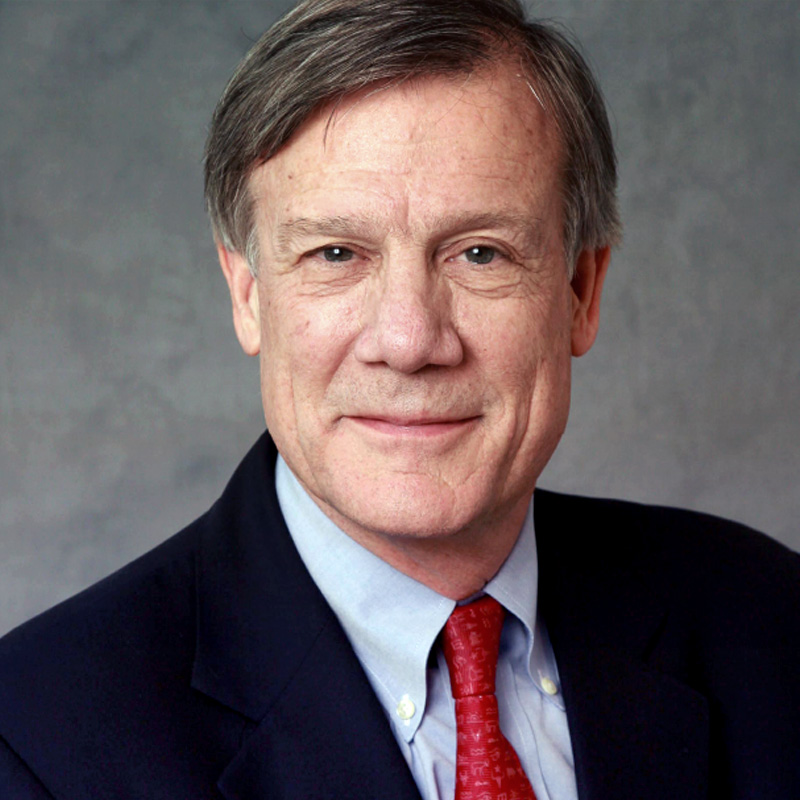 Jim Glassman is the Managing Director and Head Economist for Commercial Banking. From regulations and technology to globalization and consumer habits, Jim's insights are used by companies and industries to help them better understand the changing economy and its impact on their businesses.
---