Markets and Economy
Signals From the Yield Curve
Treasury yields have fallen steadily, pushing the yield curve into an inversion. In the past, an inverted yield curve signaled that economic trouble was brewing. But today's situation likely isn't cause for alarm.
---
Bond investors appear nervous. At 2.13 percent, the yield on the 10-year Treasury note has slipped below even the lower limit of the Federal Reserve's short-term interest rate target. Historically, an inversion of the yield curve has been a bad sign: the last three times the yield curve inverted—in 1989, 2000 and 2006—a recession soon followed. In those scenarios, the economy began to contract after rising short-term interest rates constrained growth and caused a cutback in capital spending.
Although the yield curve is again inverted, it may not be an ominous indicator this time. The present inversion has been caused by falling Treasury yields rather than forceful action from the Fed to control inflation and slow an overheating economy. Several factors may be contributing to sliding Treasury yields; distortion from overseas monetary policy has likely pushed yields below their natural equilibrium, and bond investors may be pessimistic about trade threats that have yet to materialize.
The expansion's fundamentals remain strong; the signal from bond markets appears more like a warning of what might happen rather than a sign of real distress.
Investigating the Inversion
The current inversion differs from the past in important ways. Previous inversions have occurred when the Fed hiked short-term interest rates in an attempt to control inflationary pressure. During these episodes, Treasury yields remained relatively stable while the Fed's target shot higher—past inversions were a sign of tightening monetary policy, which promised to slow economic growth.
Today, the opposite has happened. The Fed hasn't hiked interest rates since December. When the Fed last raised rates, the 10-year Treasury yield rested about three-tenths of a point above the upper limit of the new short-term target. In the months since, the 10-year yield has slipped more than half a percentage point, breaching the lower limit of the Fed's target range.
This is important because, unlike past inversions, the current situation isn't the result of the Fed hitting the brakes on growth. Instead, Treasury yields have been steadily falling despite tame inflationary pressure and a sustainable rate of real economic growth.
Ripples From Across the Pond
Quantitative easing (QE) abroad has likely been distorting Treasury yields for years, pushing them below their natural equilibrium. QE is a monetary policy tool designed to lower long-term borrowing costs and spur capital investment; while the Fed has long since tapered its QE program, central banks in Europe and Japan are still purchasing government bonds. This has pushed the nominal yields on long-term German and Japanese bonds into negative territory.
For international investors, Treasurys have grown increasingly attractive because they carry virtually zero risk. And unlike most European and Japanese bonds, Treasury yields are still keeping pace with inflation. Surging demand for US government debt from overseas investors is likely pushing yields below their natural equilibrium. The Treasury only issues a limited volume of debt; when overseas demand rises due to QE abroad, yields will naturally fall.
Seeing the Worst
In recent months, uncertainty over trade tensions may have driven yields down further. The American economy is still on very solid footing: layoffs are holding at a historically low level, growth is continuing apace and no recessionary triggers appear to be on the horizon. But the bond market often expresses anxieties about events that have yet to materialize.
Uncertainty surrounds the Trump administration's tariff threats. Past administrations have been far more circumspect when discussing ongoing trade negotiations; there is little historical precedent to evaluate the seriousness of the President's threats to impose damaging restrictions on international trade.
Over the past 50 years, American negotiators have pursued lower barriers to international trade. The US economy has reaped the rewards, and American corporations have made massive expansions into overseas markets. It's no wonder investors are nervous about Washington's shifting stance. Last year's $35 billion in tariffs on Chinese imports had little direct impact on the economy, but further escalation would eventually cause pain for American consumers.
If the threatened $88 billion in tariffs on Mexican imports were to materialize, it would likely hurt the profits of companies whose supply chains stretch across the border. The long bull equity market has been predicated on the historically high profit margins of global corporations. Although the stock market has been resilient in the face of tariff threats, it's natural that some investors are seeking the safety of the bond market as trade tensions escalate.
An Unreliable Forecast
The potential for disruption is real, but the bond market has frequently anticipated threats that never came to pass. In 2016, fears of a Chinese slowdown caused yields to tumble, but the Chinese government provided forceful stimulus to keep growth on track. In 2010, futures markets began anticipating an imminent interest rate hike, almost five years prematurely. In 2012, European investors greatly underestimated the political will to hold the EU together. And throughout the 1970s, bond investors failed to anticipate the strength of inflationary pressure that would eventually send interest rates into the double digits.
Ultimately, bond yields hold no special insights into the future of the expansion. The yield curve has inverted, but that's likely due to monetary distortions from abroad combined with fears of potential disruptions that have yet to take place.
View our economic commentary disclaimer.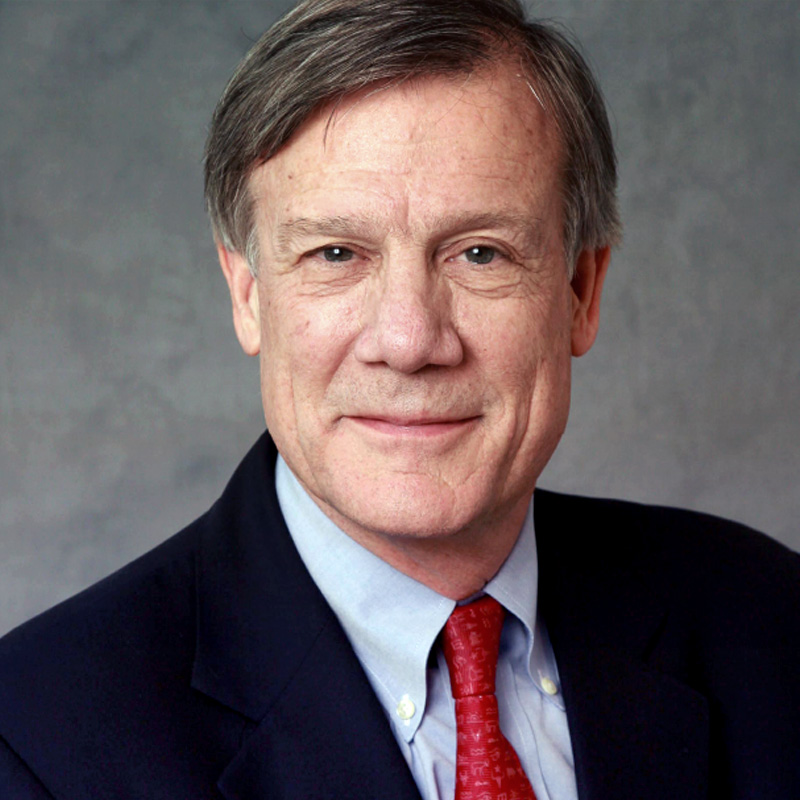 Jim Glassman is the Managing Director and Head Economist for Commercial Banking. From regulations and technology to globalization and consumer habits, Jim's insights are used by companies and industries to help them better understand the changing economy and its impact on their businesses.
---