Markets and Economy
Putting the Market's COVID-19 Plunge in Perspective
Containment of novel coronavirus is still out of reach. What does it mean for the global economy? 
---
Stats to Know:
The Federal Reserve announced Tuesday an emergency half-point rate cut in response to market volatility.
The World Health Organization reported 80,422 cases of COVID-19 confirmed globally Wednesday.
Also as of Wednesday, major indices are down more than 7 percent since the market correction began.
In the wake of COVID-19, markets are shifting and investors and businesses are preparing for continued disruption. Commercial Banking Head Economist Jim Glassman answered critical questions about the recent economic events that have left the world wondering where the global economy is headed.
Q: What does market volatility caused by COVID-19 mean for the global economy right now?
Glassman: In short: COVID-19 is a shock to the markets globally, but it is unclear how long it will last. Undeniably, the outbreak has caused a major disruption—high market valuations plunged after early reports, prompting a sell off—but that doesn't necessarily translate to a broader macroeconomic shift. The market typically reacts to economic developments; it doesn't cause them.
What's clear is that continued uncertainty about the scope of COVID-19 is driving investor anxiety and subsequently, market volatility. However, it's important to note that the US economy still boasts full employment. And most businesses are aware of the reason for the disruptions and will anticipate that the crisis will pass shortly.
Q: At this point, is supply chain instability a critical concern?
Glassman: While it's critical for businesses to proactively prepare for continued disruption as a precaution, this is not an uncommon scenario. Businesses are constantly managing supply chain disruptions, such as natural disasters and labor disputes, which frequently interrupt the supply of raw materials and components.
For example, the onset of the spread of COVID-19 in China aligned with Chinese New Year, and many companies had already padded their inventory in anticipation of a holiday delay—which the outbreak has prolonged. However, as long as consumer demand is robust, supply-side issues are unlikely to have a lasting impact.
Q: What does the Fed rate cut announced Tuesday mean in context?
Glassman: The Fed cut rates by a half point as insurance against the possibility that COVID-19 would prove to be a longer term disruption. Interest rates are already low, so the action was meant to underscore the Fed's commitment to promoting its dual congressional inflation and employment mandates. However, the stock market's continued volatility shows that containment of COVID-19 is currently the primary market influencer.
Q: What does history show us about how shocks like this affect the economy in the long run?
Glassman: Every episode is different, but COVID-19 is most reminiscent of the 2002 SARS-COv outbreak in China. Although, at the time of SARS-Cov, China's economic footprint was three times smaller than it is today, so the impact was less visible. Also, the U.S. economy was in a much more fragile state, as it emerged from a recession and grappled with fears of terrorism.
Today, the U.S. economy is much stronger—the unemployment rate is almost half the level it was back then. And in recent years, the stock market has shrugged off corrections that were greater than what has occurred to date during the COVID-19 outbreak. For example, in early 2016, stocks plunged due to fears of a hard landing in China and recession fears in the US—neither of which materialized. And in late 2018, stocks slid on recession fears as the yield curve inverted, but the market quickly rebounded to set a string of new records in 2019.
Q: What is the downstream view of COVID-19's long-term effect on the U.S. economy?

Glassman: It's too soon to know when the danger will crest. When the threat appears to be contained, observers will quickly anticipate a rebound in economic activity that aligns to the V-shaped recovery expected to continue in the Chinese economy—a contraction in Q1 followed by a surge in Q2— that will leave growth over the four quarters of 2020 at about the level anticipated before the outbreak of the novel coronavirus. Currently, there is no concrete estimate for containment of COVID-19 in the US, but when containment is achieved, it could release a surge of pent up demand.
Q: What is the economic indicator to watch?
Glassman: All eyes are on COVID-19, but keep track of the US Department of Labor's reported rate of jobless claims. The number of applications for unemployment insurance benefits offers the best measure of the economy's pulse. This information is a comprehensive snapshot of the economy through February 29 that captures an actual count of people who have been laid off. Notably, the layoff pace remains low and steady through the end of February, implying that businesses are taking a wait and see approach.
Recent market volatility is understandable given the uncertainty about the reach of COVID-19. And the stock market remains highly valued relative to earnings, for good reason. The fundamentals of the economy are in good shape, with unemployment historically low, inflation surprisingly tame, and the financial system strong. Efforts to contain the COVID-19 danger will be disruptive for a while, but the long-term economic outlook is promising.
---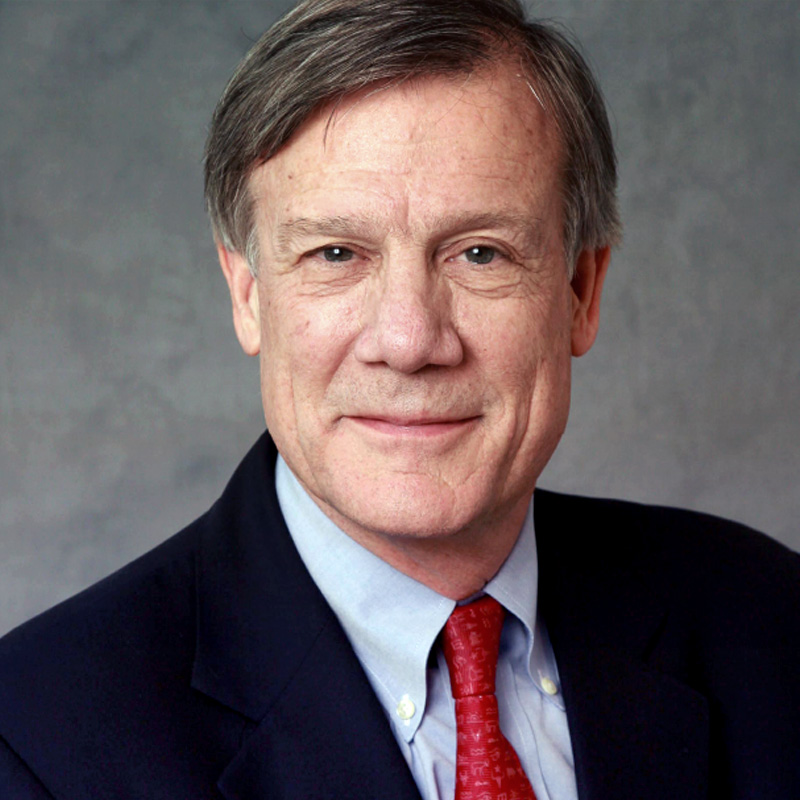 Jim Glassman is the Managing Director and Head Economist for Commercial Banking. From regulations and technology to globalization and consumer habits, Jim's insights are used by companies and industries to help them better understand the changing economy and its impact on their businesses.