Markets and Economy
Looking for Trouble in Treasury Yields
Volatility in US bond markets have some analysts searching for recessionary triggers, but the broader US macroeconomic outlook appears brighter than ever.
---
Key points:
Analysts have been struggling to explain this year's volatile bond market, but narrowing profit margins may not be the answer.
Treasury yields surged in September, a reminder the bond market has become untethered from the broader economy's performance.
Pessimistic assessments of the economy are largely due to technological disruption.
Bond market swings continue to drive discussion of a pending recession. But a closer look reveals that the volatility is disconnected from broader economic measures. Furthermore, US equity investors, businesses and consumers don't appear to share the pessimism of the bond market.
Treasury yields dropped 150 basis points in the first half of 2019, falling well below long-term inflation expectations, implying that investors were seeking refuge from a potential imminent downturn. By summer, the economic conversation was focused on a handful of disappointing indicators that might explain the decline in yields—such as stalled industrial output. However, weakness in the energy and aviation sectors hasn't spread to other areas of the economy, casting doubt on these theories.
With declining industrial output ruled out, and the US economy enjoying an unprecedented period of low unemployment, tame inflation and low interest rates, analysts continue to search for an explanation for declining yields. Among the proposed explanations are shifting profit margins, bond market surges and tech disruption of the labor market.
The likeliest explanation? Distortion from quantitative easing abroad.
Profit Margins Tighten
One proposed explanation for falling bond yields is the change in corporate profit margins, which have narrowed slightly in recent years. However, this shrinkage only applies to a small slice of businesses and likely reflects transient headwinds in the energy and airline manufacturing sectors.
The average pre-tax profit margin for nonfinancial corporations declined from 14 percent to 11 percent in 2019. However, after-tax profit margins—which directly impact these businesses' bottom lines—fell by only 2 percentage points. And because nonfinancial companies only make up about half of all corporate profits, after-tax profits for all businesses have slipped by only a single percentage point as a share of gross domestic income.
Meanwhile, equity investors have been unfazed by the modest narrowing in some businesses' profit margins. Stockholders see the broader picture that, as a share of the total economy, corporate profits are still historically high.
Bond Market Surge and Strong Consumer Spending
September's bond market rout further complicated bond yield explanations. Yields spiked 40 basis points over the second week of September recovering almost a third of their slide from the first half of the year. The trigger for the rapid rise has been difficult to pin down.
In addition to the rout, last week saw a solid second-quarter rise in consumer spending. While consumer-driven growth would be expected to support higher interest rates, the bond market's reaction was entirely disproportionate—the report only confirmed the favorable economic conditions that have been present all year.
If anything, the purported reasons for the selloff underlines how detached Treasury yields have become from the economy's performance. If investors were so spooked by recession risks that they sought refuge in bonds offering negative real returns, it's highly unlikely that a strong quarter for consumers would change their outlook. The market's sudden reversal implies that the pessimistic consensus was an illusion all along.
Technological Disruption Drives Pessimism
The broadest indicators all point to the US economy enjoying the best of times: demand for labor is strong, household wealth is rising and inflationary pressure is low. Yet for those who work in industries that have been upended by automation and e-commerce, pessimism over falling bond yields makes sense.
The bigger picture, however, is not a facade. Technological change is rapidly reshaping large sectors of the economy, but strong underlying demand for labor and services has tightened the labor market. Wages are rising and unemployment is holding near record lows. The favorable macro environment should soon reveal falling yields to be a product of distortion, not a sign of trouble.
View our economic commentary disclaimer.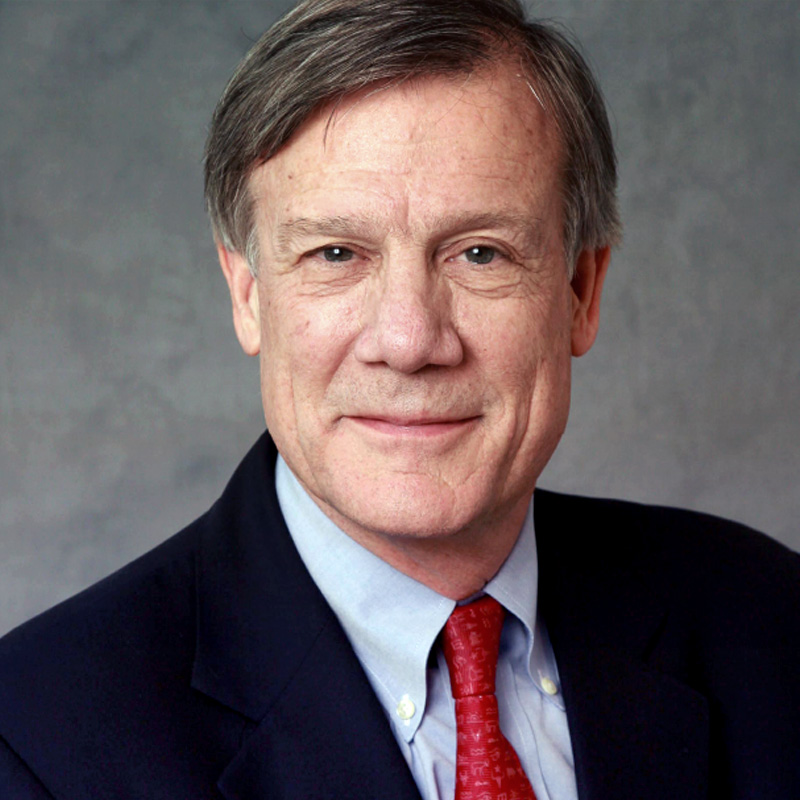 Jim Glassman is the Managing Director and Head Economist for Commercial Banking. From regulations and technology to globalization and consumer habits, Jim's insights are used by companies and industries to help them better understand the changing economy and its impact on their businesses.
---