Community Impact
Thriving in uncertain times: Janice Bryant Howroyd
Fred Royall talks people, priorities and personality with business owner, author and philanthropist Janice Bryant Howroyd—the first Black woman to found a billion-dollar business.
---
Since 2020, businesses have been forced to adapt on several fronts. A turbulent market, supply chain disruptions, and a national reckoning on social justice and equality all created challenges that couldn't be ignored. While some seek a return to normal, others aren't reminiscing. They're using the present to highlight their true priorities and chart a stronger path forward.
To celebrate businesses that become stronger through adversity, we're speaking with Black, Hispanic and Latino, women, veteran, disabled and LGBTQ+ business owners about their success.
This is the second conversation in our ongoing series, "Thriving in uncertain times," where we hear from business leaders on how they build resilient organizations. This time, Frederick Royall III, National Head of Diverse Businesses for JPMorgan Chase Commercial Banking, spoke with author, civic leader and philanthropist Janice Bryant Howroyd—the first Black woman to found and build a billion-dollar business.
Meet Janice Bryant Howroyd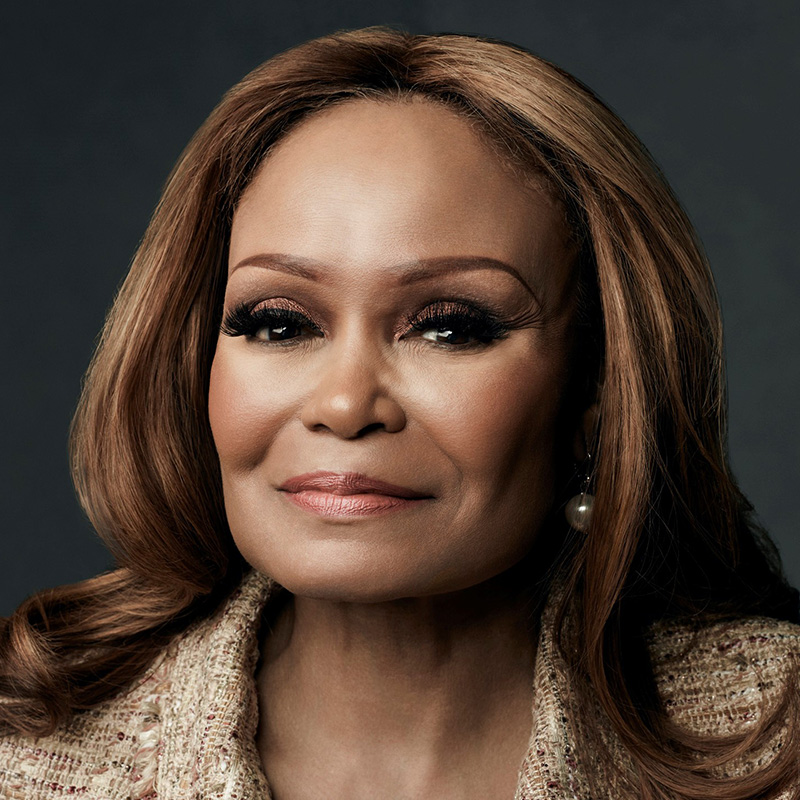 Founder and CEO of The ActOne Group, a global employment agency providing workforce management and procurement technology solutions to everything from Fortune 500 organizations to local and mid-market companies and government agencies
Talent management
Howroyd's company, The ActOne Group, helps clients navigate the labor market by keeping current employees engaged and finding ways to attract new employees. The company delivers technology, people and process principles from a culture of inclusiveness. Howroyd ensures those same principles are evergreen inside her own organization.
She believes professionals want to be challenged and empowered at work, gaining opportunities to build new skills and advance their careers. When jobs feel stagnant, workers look elsewhere.
"We have a mantra that everyone on our team knows," Howroyd said, paraphrasing a saying attributed to fast-food pioneer Ray Kroc. "And that is: 'When we're green, we grow; when we're ripe, we rot.'"
Supply chain
Here's something you probably won't hear from every CEO: Howroyd says she doesn't long for the days of steady, reliable supply chains. The past few years were an important wake-up call for institutions that got stuck in old ways of doing things.
With a "perfect storm" of COVID-19, volatile financial markets and a national reckoning on social justice and equality, companies were finally encouraged to rethink practices and purposes, Howroyd said. She believes future disruptions will also provide learning opportunities.
"Disruption allows so much more spotlight to those innovative thinkers who are stepping up and creating new solutions for us every day—and new ways, methodologies, technologies to support those solutions," she said.
Financial discipline and strategic planning
Howroyd believes managing resources in uncertain times starts with leaders being accountable and realistic about their situation. CEOs and owners must take the lead, but that doesn't mean they should handle things alone. Financial planning is detail-intensive and time-consuming, and Howroyd leans on partners who complement her skills to shape her decisions.
In the early days of growth, that could be a professional mentor. As companies scale up, they can add financial experts to their C-suite and establish powerful banking relationships, Howroyd said.
It also helps to supplement your C-suite with external perspectives who can deliver hard truths and anticipate real risks. She likens a CEO's viewpoint to a swan on a quiet pond.
"Sometimes we believe the conversations we have when we're talking about our brands so dynamically that we forget we've got to step back and understand what's underneath the water," Howroyd said. "We're not looking at all of the ruffle and kerfuffle that's going on."
Business resiliency and leadership
The key to resiliency, according to Howroyd, is earning buy-in from employees. When conditions become difficult, workers want confidence that their employer is still delivering on its values and its commitments.
"I've grown my business since 1978," Howroyd said. "I have grown through many financial downturns, many disruptions, many tech requirements in order to stay in front of the fray." The processes and technologies The ActOne Group has implemented in that time are key to its global growth, she added. (The company serves more than 17,000 clients in 35 countries worldwide.)
Team members also pick up on leaders' personal approach, not purely numbers and metrics. "Many of us can achieve certain milestones in life," she said. "But to be successful in that, we have to do it in a way that we enjoy. We have to do it in a way that we are proud of."
Want to learn more about Janice Bryant Howroyd? In this bonus video, Howroyd recalls what drove her to start her own business, explains her giving philosophy and shares advice for fellow business owners.
© 2023 JPMorgan Chase & Co. All rights reserved. JPMorgan Chase Bank, N.A. Member FDIC. Visit jpmorgan.com/cb-disclaimer for disclosures and disclaimers related to this content.
---