Markets and Economy
Investigating the Industrial Slowdown
Manufacturing activity has stalled this year while the overall economy remains strong. Are trade tensions behind this industrial weakness or are transitory developments to blame?
---
Key points:
Manufacturing activity has slowed throughout 2019, and markets expect the Federal Reserve to deliver a rate cut of 25 basis points next week.
It's tempting to interpret the industrial slowdown as being the result of trade tensions, but a closer look at the data suggests otherwise.
Manufacturing weakness has been concentrated in the aviation, energy and automotive sectors, suggesting transitory forces are behind the slump.
Equity investors are optimistic—stocks rose on softening Fed rhetoric. Instead of fearing a downturn, the market seems to anticipate stronger revenue growth.
Despite above-trend job growth and strong consumer demand, US manufacturing output has remained flat through the first two quarters of 2019. It's tempting to blame the slowdown on trade tensions with China and Mexico. After all, many US manufacturers depend on components and raw materials imported from these countries, and some businesses are concerned about the potential for tariffs to disrupt global supply chains.
However, it's difficult to discern any direct impact from tariffs on manufacturing activity. Instead, a closer look at the industrial slowdown reveals a cluster of transitory headwinds that are affecting the aviation, automotive and energy sectors but seem unlikely to pose a danger to the broader economy.
The stock market's rally in the face of an anticipated rate cut illustrates that instead of seeing the cut as an early sign of deteriorating conditions, investors seem to believe lower interest rates are likely to push the economy toward its full potential.
Industry's Idiosyncratic Headwinds
Headwinds in the energy, automotive and aerospace sectors have little to do with trade tensions. The drop in oil exploration, for example, is due more to historically low energy prices than to tariff threats. The number of active drilling rigs has declined 10 percent this year, as some shale projects have been put on hold until oil prices rise. While these cutbacks have certainly impacted capital investment, American commuters are benefiting from lower gas prices. Therefore, cheaper energy should boost economic growth as the windfall at the pump eventually translates into more consumer activity.
In the automotive industry, several manufacturers cut production earlier this year in order to bring dealership inventory levels back to their 60-day target. The sector ramped up production in 2018, and despite holding a near-record annualized sales pace of 17 million units through the first two quarters of 2019, dealer inventories grew through the spring. After the correction, production climbed in May, and strong consumer demand could support a rebound in manufacturing later this year.
The largest manufacturing drag has been the hold on shipments of Boeing's 737 Max 8 jets. The production stoppage has sent ripples throughout the aviation sector; shipments of non-defense aircraft and parts have plunged from $10 billion monthly at the start of the year to around $6 billion today. Boeing's setback may have shaved a quarter of a percentage point off the nation's total GDP growth this year—its impact on manufacturing output would be much greater, of course, perhaps 10 times the impact on GDP—but it's not a sign of broader economic weakness. Demand for air travel is robust, suggesting that the delay has created pent-up demand for new aircraft.
Just One Piece of the Pie
With the Federal Reserve expected to cut interest rates amid an industrial slowdown, it's tempting to see these manufacturing drags as a harbinger of a recession. But manufacturing is only one piece of the national economy. At 11.4 percent of GDP, the industrial sector's economic footprint is slightly smaller than that of professional and business services and government spending, which account for 12.6 percent and 12.1 percent of GDP, respectively.
Developments in manufacturing are certainly important—the sector can reveal trends in aggregate demand and worker productivity that shape the economy's future—but a modest slump in factory output isn't likely to derail the expansion of America's highly diversified economy. As long as underlying consumer demand for finished goods remains strong, the manufacturing sector should push through these temporary setbacks.
Market Reactions to a Potential Rate Cut
Investors seem to have an optimistic view of recent developments. In the past, the Fed deciding to lower interest rates has been associated with the need to shore up a faltering economy and declining stock market, prompting investors to lower their expectations for corporate revenue growth.
Recently, however, stock valuations hit record highs, pricing in expectations for strong future revenues. Market participants may be relieved that the Fed believes tame inflation, full employment and historically low borrowing costs can coexist.
If this is true, the Fed's move to cut rates should allow the economy to run closer to its full potential. With relatively balanced financial risks and inflation running below its 2 percent target, the rate cut could allow the economy to reach a higher cruising altitude through the top of the business cycle.
View our economic commentary disclaimer.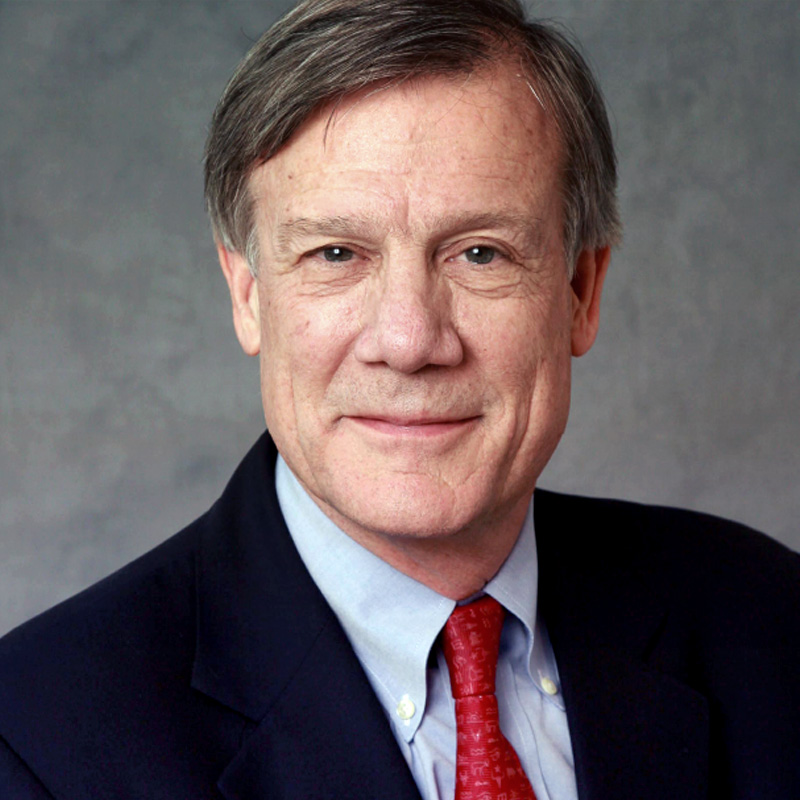 Jim Glassman is the Managing Director and Head Economist for Commercial Banking. From regulations and technology to globalization and consumer habits, Jim's insights are used by companies and industries to help them better understand the changing economy and its impact on their businesses.
---