Commercial Real Estate
Emphasizing Patience, the Fed Keeps Rates Steady
For the first time in five quarters, the Federal Reserve didn't raise short-term interest rates following its regular meeting. In light of this decision, learn what commercial real estate investors should be thinking about today.
---
For the first time in five quarters, the Federal Reserve didn't raise short-term interest rates following its regular meeting. In light of this decision, learn what commercial real estate investors should be thinking about today.
At its meeting this week, the Federal Open Market Committee opted to keep short-term interest rates at a target range of 2.25 to 2.50 percent. Recently, the Federal Reserve has been vocal about exercising patience, and the market scaled back its expectation of one rate hike to zero rate increases for all of 2019. With little to no expectation of rate movements in 2019, this allows us to take a broader look at the US economy and its impact on the commercial real estate community.

Federal Reserve: Previously, Fed Chairman Jerome Powell had emphasized that future rate changes would depend on key data points such as unemployment and inflation. The Fed's change in rhetoric to "patience" leads one to believe that the central bank is likely to allow the economy to run its course with slow rate changes even if achieving key metrics. Coupled with our current fiscal stimulus, it's not difficult to foresee that the current expansion (the second longest in US history) could continue for some time. To note, February's new jobs report fell considerably short of forecasts. This is just one data point, but all eyes will be on the March employment report to gauge if this is the beginning of a new trend.

State of the Renter: The net worth of US households is at record-high levels. Overall consumer sentiment is good and unemployment remains low at 3.8 percent. However, when you go beneath the surface, you find that the middle-to-low income renter likely feels less optimistic than the top-end renter. According to the US Census Bureau, the top 20 percent of earners now account for 52 percent of all income; they're also the only group whose share of total income has increased over the past decade. Plainly speaking, the bottom 80 percent of earners are now taking home less of the pie. The Gini index, which measures income inequality, indicates that income inequality has risen by 3 percent over the current expansion. Although renters certainly benefit from low unemployment and decreased taxes, income disparity should give landlords pause when underwriting future rent increases.

Trade War Distraction: As we learned in 2015 and early 2016, market reactions to China can often be too severe, especially in light of China's tight control of its economy. China controls how much money Chinese investors take abroad, is unafraid of weakening its currency and has the same trade levers as the US in the form of substantial tariffs. In its current state, trade should be a nonissue and the market anticipates a positive resolution forthcoming. Institutional investors should stay abreast of opportunities to acquire assets due to Chinese capital returning to mainland China.

Access to Capital: Bank financing on commercial real estate isn't as readily available today as it was over the past few years due to increased regulations and late-stage cycle considerations. However, private investment has been filling the void as record private fundraising continues. There's a premium price to private financing, but the current market bears it. Importantly, the overall economy can benefit from private equity taking a larger role during the late stages of the cycle. Unlike in 2008, the systemic risk is reduced due to regulations on banks and more conservative underwriting. Of course there remains the potential spillover effect of nonperforming assets hurting performing assets, but the risk is more contained to investors in private vehicles.
The Fed appears content to manage inflation to 2 percent over the course of the full cycle as opposed to making rate adjustments right at its target. This is a different approach than we've seen from the Fed in the past and could help to extend the expansion. Recent chatter of pending recession appears to be premature, with no clear catalyst in sight and a healthy macro backdrop. As always, the merit of each deal is what matters most. It just becomes more obvious later into the cycle as cushion for misplaced optimism erodes.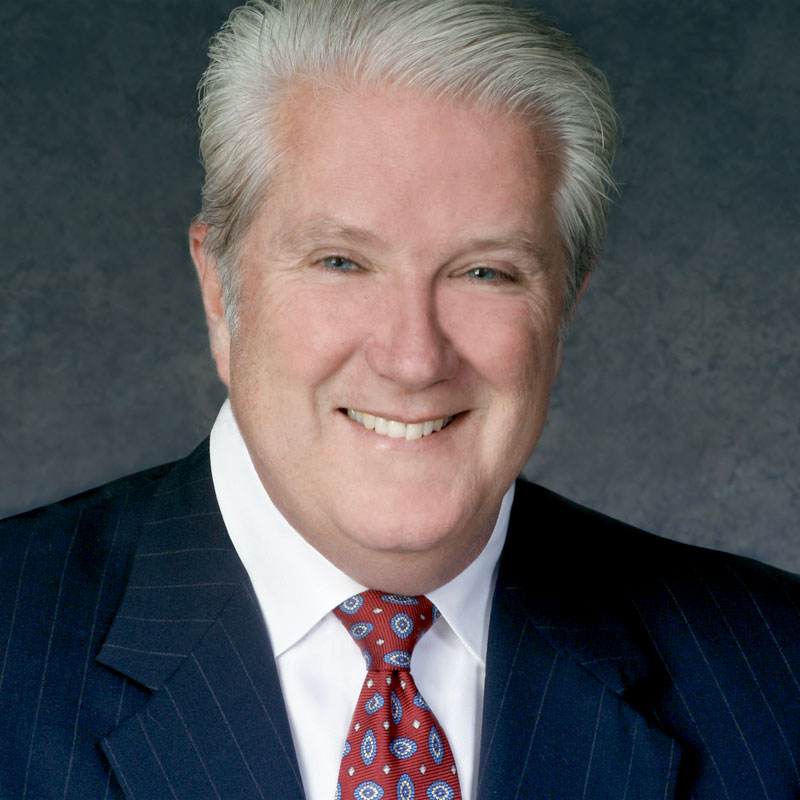 Alfred (Al) Brooks is the Head of JP Morgan Chase Commercial Real Estate. He is responsible for executing Commercial Banking's real estate strategy for Commercial Term Lending (CTL), Real Estate Banking (REB) and Community Development Bank (CDB). With a portfolio of $100 billion and annual originations exceeding $30.7 billion, Al maintains the largest multifamily portfolio in the nation. In addition, he is a member of the Commercial Banking Executive Committee and the JPMorgan Chase Real Estate Council.