Markets and Economy
If the Economy Is Strong, Why Are Yields So Low?
Interest rates and bond yields across the industrialized world are remarkably low, despite record-setting aggregate demand.
---
Key points:
Treasury yields currently offer investors virtually no real return above inflation.
America's aging population is limiting the nation's growth potential, but that is only a partial explanation for the decline in long-term yields.
An unprecedented asset buildup among central banks is likely causing yields to slump.
Yields may slowly rise toward their natural equilibrium as economic growth absorbs central banks' excess holdings.
The mystery of low yields: Sovereign debt yields in the US, Europe and Japan have trended lower throughout the recovery, defying the inflationary risks that have accompanied full employment in the past.
The Federal Reserve's 2 percent inflation goal is well respected, so with the 10-year Treasury yield resting at 1.8 percent, bond investors appear to anticipate no real return.
The picture abroad is even stranger: nominal yields on many European and Japanese bonds remain in negative territory.
As unemployment nears record lows across the industrialized world, these economies are undoubtedly closing in on their full potential.
Demographic decline is only part of the puzzle: The slowing pace of workforce expansion is naturally pushing interest rates down as the working population ages. However, that doesn't explain why real bond yields are approaching zero. US growth potential may have slowed, but it's still positive—and investors are free to pursue higher returns abroad. Developing economies are rapidly expanding, offering relatively high rates of return. Equity markets are waking up to opportunities abroad—the growth of overseas earnings has driven the stock market to record highs.
The aftereffects of easing: In the recovery's early years, central banks in the US, Europe and Japan purchased long-term bonds in order to stimulate capital investment. But these asset purchasing programs are now driving down long-term yields.
The Fed became the only central bank of the three to taper its asset purchases in 2014, but its balance sheet retains excess holdings.
Over the past decade, these central banks have roughly doubled the portion of sovereign debt on their balance sheets.

The Fed now holds approximately 30 percent of outstanding Treasury debt, up from 10 percent prior to the recession.
The European Central Bank holds about 40 percent of European government debt, also up from 10 percent.
Almost half of Japanese Government Bonds are on the Bank of Japan's balance sheet, compared to 20 percent before the recession.

This buildup of assets explains why yields have remained so low over the past decade, even as US government debt swelled by nearly $10 trillion.
Absorption and evolution: The Fed is retaining its leftover assets, allowing economic growth to slowly absorb its excess holdings.
The Fed has scrapped a plan to sell off its excess holdings. Instead, it will maintain a high volume of excess reserves to address day-to-day needs of the banking system instead of conducting frequent operations to keep reserves in balance, as it used to do.
European and Japanese central banks appear likely to follow the Fed's lead, meaning there will be no massive influx of government debt onto the bond market.
Since yields are set by supply and demand, the Fed's decision is likely reducing bond market volatility.
Treasury yields may eventually rise into alignment with growth and inflation expectations. But this normalization should be quite gradual.
---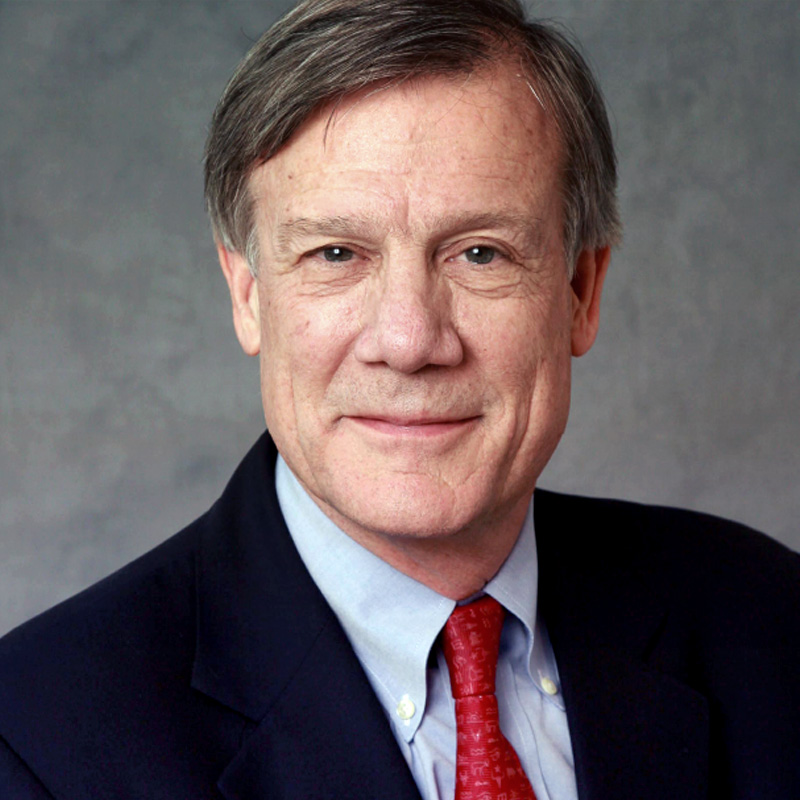 Jim Glassman is the Managing Director and Head Economist for Commercial Banking. From regulations and technology to globalization and consumer habits, Jim's insights are used by companies and industries to help them better understand the changing economy and its impact on their businesses.
---