Markets and Economy
Divided Outlook Over Interest Rates
At its June policy meeting, the Fed left rates unchanged—but members of the Federal Open Market Committee are unusually divided on what the future could hold for interest rates.
---
Policymakers at the Federal Open Market Committee (FOMC) are split over the outlook for interest rates:
Eight members believe rates will hold steady through year's end
Seven think a half-point rate cut will be necessary in the near future
One foresees only a quarter-point reduction in 2019
And one believes rate hikes should resume
This divided outlook likely indicates disagreement over which set of economic risks is more likely to materialize. Nearly half of FOMC members prefer to err on the side of caution, preemptively lowering rates in the event that mounting trade tensions sap economic momentum. The rest believe the recovery is on solid footing, and that the current target for interest rates will encourage a sustainable growth rate without generating inflation risks. There are valid arguments to support either view, but at this point in an unprecedented business cycle, the Fed will need to proceed with caution.
A Dovish Set of Assumptions
The committee has revised two critical assumptions about the economy's underlying potential, with dovish implications for future rates. Most notably, members have sharply lowered their estimate of the lowest rate of unemployment the economy can sustain without generating inflationary pressure.
Last week, members estimated the sustainable unemployment rate could fall to between 3.6-4.5 percent, down from their previous estimate of 4.4-4.6 percent. Only four years ago, not a single committee member believed unemployment could push below 5 percent indefinitely. The new, lower estimate implies that the headline unemployment rate could be sustainable at its current 3.62 percent without necessitating a rate hike.
The committee has also lowered its estimate for the natural equilibrium of short-term interest rates. In the early years of the recovery, policymakers believed rates would gradually rise to around 4.5 percent as the economy gained strength. Last week, the median forecast called for rates to reach only 2.5 percent when the economy is operating at its full potential.
This shift also makes further hikes less likely—most committee members believe the current target of 2.25-2.5 percent for short-term rates marks the lower bound of a neutral stance; additional hikes would only be appropriate if the economy shows signs of overheating.
Shifting rhetoric from the meeting also indicates an inclination toward easing. Instead of emphasizing patience, last week's statement suggested the committee will "act as appropriate to sustain the expansion."
This change may seem mild, but the bond market has certainly taken note of the Fed's vow to take action if the economy weakens. Treasury yields are down, and futures markets reflect a series of rate cuts beginning at the FOMC's July 30-31 meeting.
The Case for Cuts
These revised assumptions alone, however, do not make a case for cutting interest rates. In fact, they indicate that the Fed's current posture is in a sweet spot: Unemployment is near the lower bound of sustainability, inflation is just shy of its 2 percent target and interest rates are near their equilibrium.
Rather, if the Fed were to cut rates anytime soon, the reason to do so would be as insurance against future risks. A July rate cut could help minimize the potential disruption from trade tensions. Cheaper borrowing costs could spur capital investment through the fall, maintaining the economy's momentum even as businesses that rely on access to overseas markets begin to slow. Whether a cut is warranted depends on the potential severity and impacts of future trade disputes.
The Case for Patience
It's difficult to predict economic risks that have yet to materialize. The current round of tariffs has yet to make a substantial impact on the economy. In fact, the retail price of Chinese goods has actually declined on a year-over-year basis.
Despite relatively slow GDP growth, the economy is expanding faster than its underlying potential. The number of workers drawing unemployment benefits continues to trend down, and new jobless claims are holding near historical lows. Layoffs, which provide the most comprehensive and timely indicator of business conditions, show no signs of growing distress in the real economy.
If the trade disruption never materializes, a premature rate cut could bring its own set of risks. Past recessions have been triggered by uncontrolled inflation or the collapse of an asset bubble. If interest rates are inappropriately low, an unsustainable level of aggregate demand could begin pushing prices rapidly higher; overly cheap borrowing costs could also allow speculative bubbles to inflate.
The Fed's course of action will depend on which set of risks the committee finds more plausible. If the coming month brings concrete signs of a slowdown, support for cutting rates may grow. But if the economy maintains its momentum, the case for patience will likely strengthen.
View our economic commentary disclaimer.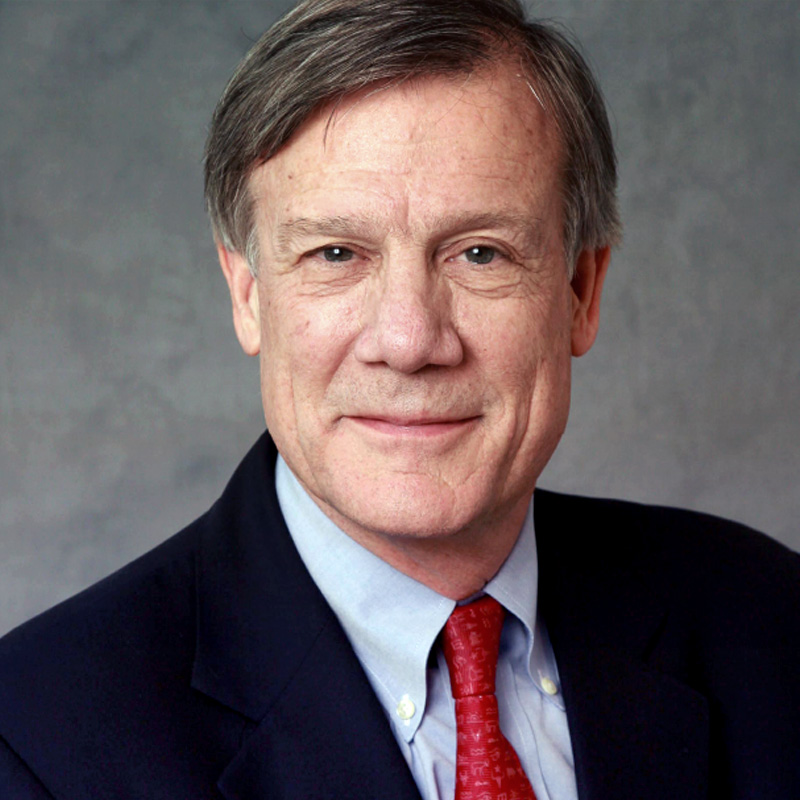 Jim Glassman is the Managing Director and Head Economist for Commercial Banking. From regulations and technology to globalization and consumer habits, Jim's insights are used by companies and industries to help them better understand the changing economy and its impact on their businesses.
---