Client Stories
Chewy: Bringing a Personal Touch to the Pet Parenting Experience
How the fast-growing online retailer stands out through customer care
---
From its founding in 2011, Chewy set out to offer pet parents the expertise and personalized service of a local pet store with the convenience of online shopping. In the decade since its inception, Chewy has quickly grown to become a trusted and convenient destination for pet parents and partners in the U.S., serving more than 20 million happy customers across the country.
When the COVID-19 pandemic forced millions of people to quarantine, consumers turned to online retailers more than ever before—2020 e-commerce sales grew more than 30% from the previous year, according to a report from the U.S. Department of Commerce. The pet product industry, specifically, exceeded $100 billion in annual sales for the first time, with a significant increase in pet owners purchasing products online, according to a 2020 report from the American Pet Products Association. Having already built and scaled its online platform to handle upticks in sales and fulfillment, Chewy was ready for the surge. Over the last 18 months, Chewy was able to guarantee pet parents the ability to shop across more than 2,500 trusted brands with the added ease of fast delivery, and it claimed 50% of the online market share for pet products.

Here's how Chewy has differentiated itself through customer care and managed its sustainable growth.
Personalizing the Customer Experience

While some people like to obsess over their pets, Chewy likes to obsess over its customers. Chewy's unwavering commitment to customer service has continued to drive the growth of the brand. Consumers today expect successful online retailers to offer access to a wide range of brands, a user-friendly website and mobile app, competitive pricing, and fast and convenient delivery. But Chewy sets itself apart with one additional ingredient: offering a personalized, high-bar experience for pet parents with every interaction.
To create these experiences, Chewy has constantly sought out special and unique ways to give every customer a 'WOW'-worthy experience and show that the brand truly cares about them and their pets. For example, the company has sent millions of handwritten cards to pet parents, marking every special occasion from pet birthdays to holidays. They also surprise customers with hand-painted portraits of their beloved pets. And this level of service continues through a pet's lifetime and beyond. Following the loss of a pet, Chewy sends a note of sympathy and bouquet of flowers to pet parents. Although a small gesture of care, it is one that aims to provide comfort during a difficult time.

The company prides itself on its award-winning, high-bar service centered around personalized human interaction, including customer service calls that are answered within five seconds and its commitment to delivering an exceptional experience to each pet parent. With 24/7/365 customer service, including call, chat and email interactions handled exclusively by live agents, the company keeps pets—and their doting parents—foremost in every aspect of its business.

"We do more than compete on price," said Mario Marte, CFO at Chewy. "Our high-bar customer service is really what makes us unique and has created such strong loyalty with pet parents."

Chewy's ability to provide customers with the convenience, reliability and peace of mind they need to care for their pets has made the company a trusted destination for pet parents. This reputation has helped Chewy grow, and the company continues to roll out strategic initiatives, even amid the lingering pandemic events of 2020. Furthermore, the company's deep commitment to providing exceptional customer service has allowed it to reach new heights.

In fact, Chewy was able to add 5.7 million net active customers in 2020, and annual net sales increased by more than 47%. Plus its customer care and subscription offering has led to strong customer retention, where over 70% of the company's sales are to their Autoship customers.

"Chewy experienced tremendous growth in 2020 as pet adoptions surged in response to quarantine and the pace of consumer migration to online shopping channels accelerated," said Marte. "While the pandemic experience was clearly without precedent, we were there for our customers and remained true to our mission of being the most trusted and convenient destination for pet parents and partners everywhere."

Chewy's momentum has continued, as demonstrated by its 32% year-over-year growth in net sales recorded in the first quarter of 2021.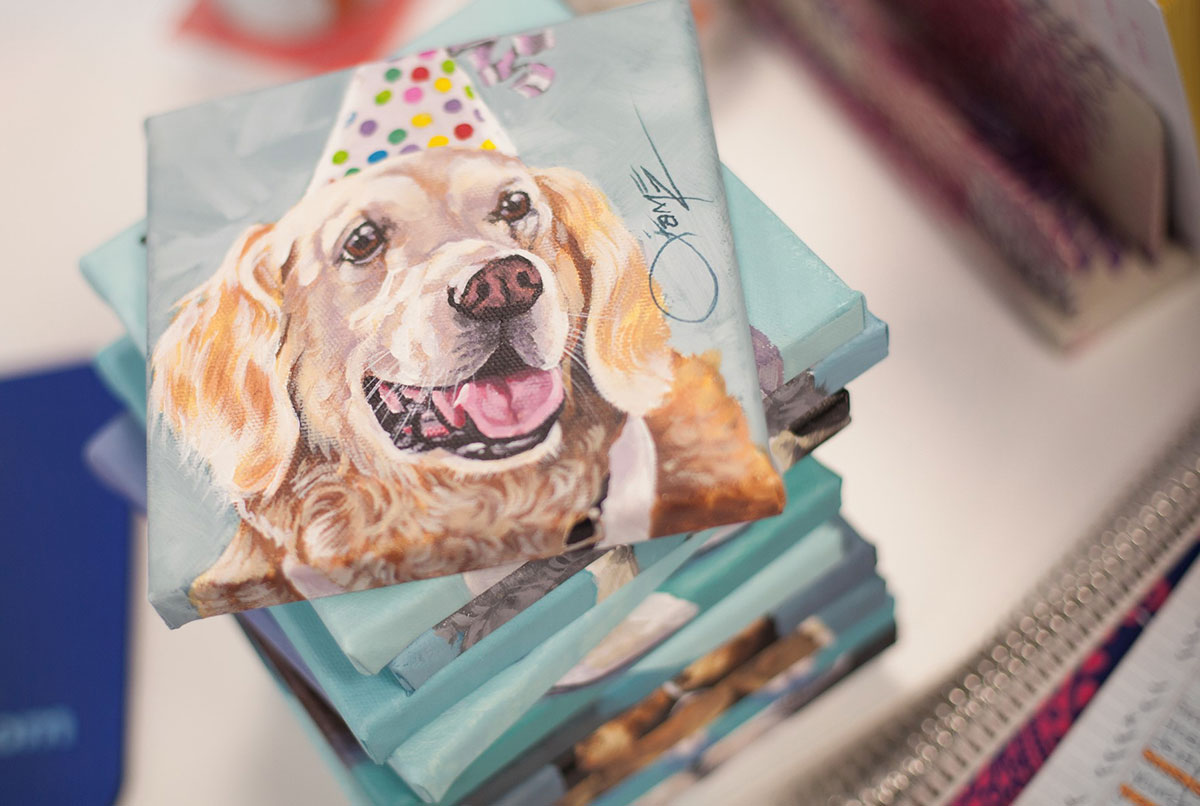 Chewy Pays It Forward
With challenges like COVID-19 impacting pet parents in different ways, showing compassion and prioritizing customer-centricity has been more important than ever for Chewy. The company has served pet parents through challenging times by offering the added convenience of e-gift cards and introducing service innovations, such as Connect with a Vet, a new proprietary veterinary telehealth offering.
The company has also shown tremendous philanthropic leadership by donating more than $30 million in pet food and supplies to animal shelters and rescues across the U.S. in 2020. It is currently inspiring pet owners to pay it forward with its new Wish List feature, which allows community members to purchase necessary items and have them delivered directly to shelters and rescues in need.

For the millions of pet parents it serves, Chewy is a testament to how an emphasis on the customer experience can lay the groundwork for success.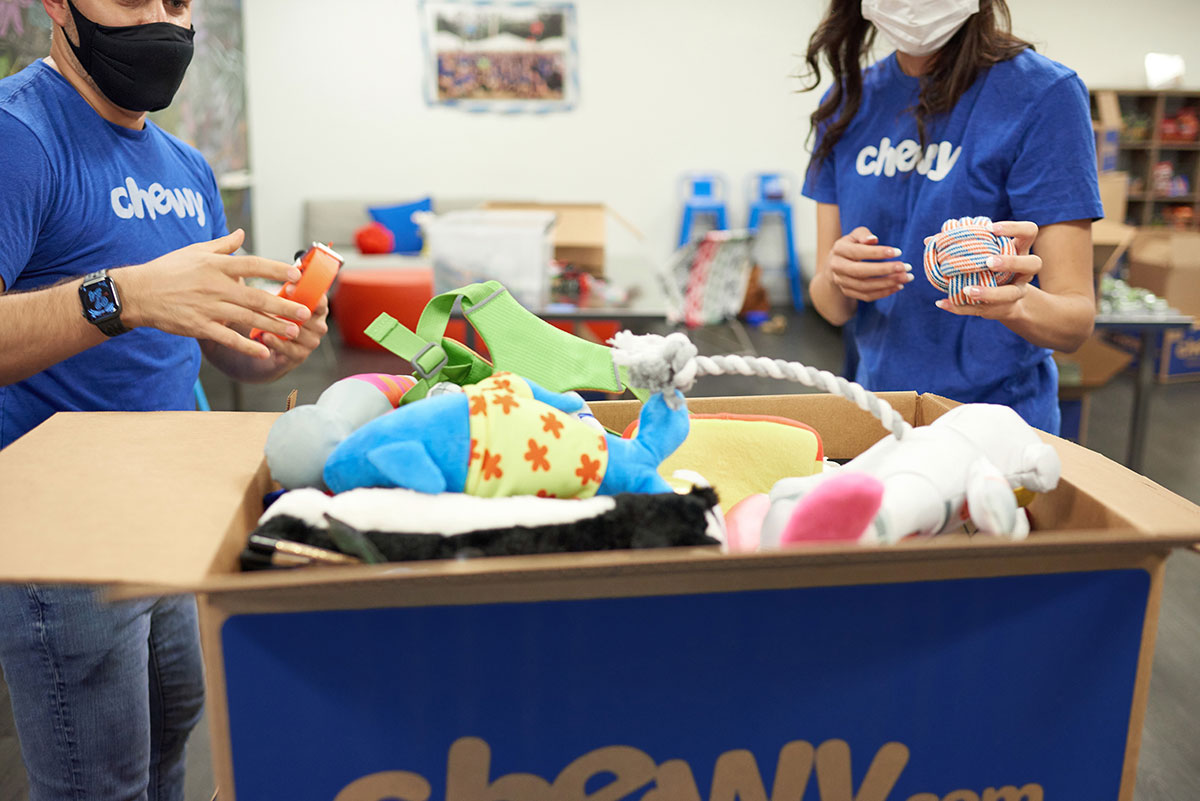 Banking Paws-itive Growth
With the company constantly hitting new milestones and reaching new customers—even before the pandemic—Chewy knew it needed to invest in its business to meet customer needs. As management was looking for a bank to support its growth, the shared customer obsession provided the foundation for J.P. Morgan's relationship with Chewy. Its executives spotted cultural overlap between J.P. Morgan's customer-centric approach to business and Chewy's customer-first approach to its relationships with pet parents and partners, making J.P. Morgan a natural choice as Chewy's banking partner.
Since 2016, J.P. Morgan has been present for many of Chewy's significant milestones, including serving as a co-lead on Chewy's 2019 IPO and supporting Chewy with services as it scaled its business—ranging from receipts through J.P. Morgan's merchant services, to card payments and raising capital through convertible securities and a credit facility. It has provided data-driven insights on Chewy's payments strategy and worked closely with the company to accept innovative digital payment products and platforms, such as Apple Pay, so that Chewy can utilize pet parents' preferred payment methods. The relationship between the two firms has helped Chewy continue to grow and provide the best service for all its customers.

"It has been an amazing journey, and we are excited to keep expanding the ways we serve our customers and grow the business. Along with our partners, we continue to innovate and provide our customers exceptional service and 'WOW' programs that exceed expectations and increase engagement levels," said Marte.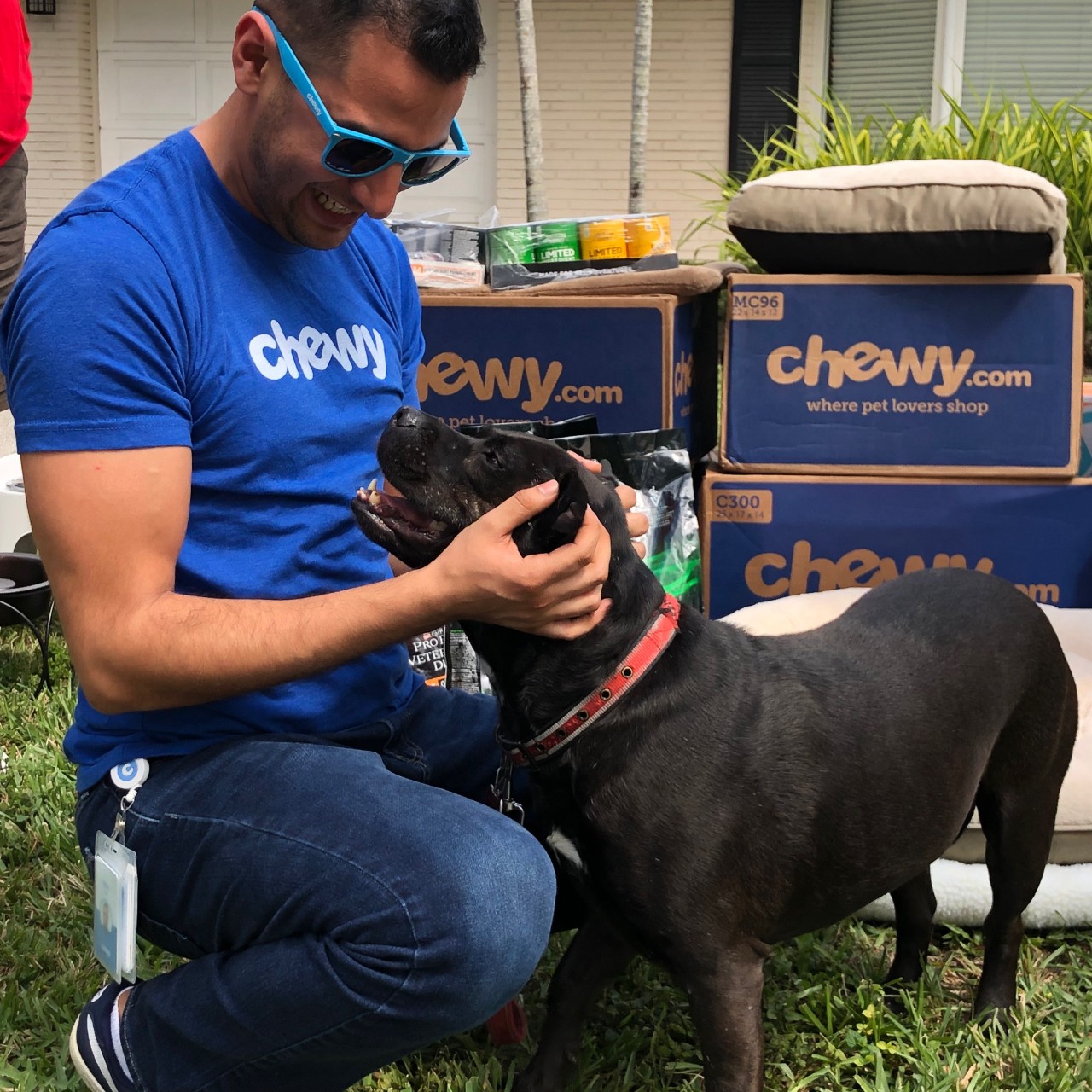 ---