Markets and Economy
Midyear Outlook: Can the Recovery Keep Its Momentum?
---
The U.S. economy's early rebound from COVID-19 is projected to evolve into a sustainable recovery through the second half of 2020. But until the virus is fully contained or a vaccine is widely available, localized disruptions will continue.
Key points:
The economy's historically sharp contraction in March and April was followed by a similarly steep rebound in May and June.
Approximately 25%-40% of lost economic activity had been recouped by mid-June. The recovery is expected to shift to a sustainable pace of growth in the second half of the year.
Emergency fiscal stimulus legislation bolstered households and small businesses during the shutdown, preserving consumer spending and containing job losses. Stimulus spending is poised to taper as the recovery gains momentum.
Until COVID-19 is contained, however, local economic disruptions will likely continue—but a repeat of April's nationwide shutdown seems unlikely.
Summertime stabilization: Economic activity likely shrank 6-10% during the spring COVID-19 shutdowns. Since mid-April, however, the economy has posted strong gains that suggest the recovery is underway.
The economy added 7.5 million jobs in May and June, and payroll surveys show a 40% rebound in aggregate hours worked.
The hard-hit retail sector has recovered two-thirds of its shutdown losses.
Measures of broader consumer spending and capital investment have retraced about one-third of this spring's decline.
Projections call for steady above-trend growth through the end of 2021.

The unemployment rate is expected to fall quickly, declining from the current 11% to around 6%-8% by the end of 2020.
Growth is anticipated to taper over the next year, with the economy possibly returning to full employment in late 2021 or early 2022.

If these projections hold, this recovery will outpace all previous expansions. The labor market is expected to add 20 million jobs in the next 18 months—equal to the net job growth seen in the nine years that followed the financial crisis of 2007-2008.
The scale of the stimulus: Direct cash transfers, expanded unemployment benefits and the Paycheck Protection Program (PPP) helped many small businesses and households stay afloat during the worst days of the crisis.
Personal income actually rose during the downturn, likely the result of expanded unemployment benefits and the $1,200 stimulus checks most taxpayers received.
The PPP largely succeeded in maintaining ties between employers and their workers. Despite 45 million total layoffs, the nation's unemployed population has risen by only 12 million.
The scale of the fiscal stimulus was commensurate with the shutdown's damage. The recession is expected to ultimately erase some $2 trillion in economic activity, but federal relief legislation has earmarked $4 trillion of funds for affected households and businesses.
Not out of the woods yet: The national economy has gained considerable momentum, but until COVID-19 is fully contained, localized disruptions will continue.
For some sectors, COVID-19's disruptions will likely persist until a vaccine is available.

Businesses like restaurants, bars and airlines may be forced to operate at reduced capacity for some time, which could cut revenues through the end of the year.
Large venues like concert halls and sports arenas may see little activity until the virus is fully contained.
Colleges may decide to hold limited fall semesters or move classes entirely online. This would not only affect the higher education sector, which accounts for 4% of GDP—it will also impact small businesses in the nation's 530 college towns, which depend on the arrival of students in the fall.
State and local governments, especially in tourist destinations, will likely see tax revenues decline. This could create economic aftershocks as public sector workers face layoffs and budget cuts.

The $600 weekly supplemental unemployment benefit is set to expire on July 31, and full renewal appears unlikely.

Employers see the expanded benefits as a disincentive to return to work.
Legislators are considering alternative incentives that would encourage displaced workers to rejoin the labor force.
Unemployed workers are likely to see their personal income fall as the supplement is removed. However, well-crafted legislation could help workers and businesses through the reopening process.

A repeat of April's nationwide emergency shutdown is unlikely.

Improved treatments, expanded ICU capacity and an increased supply of personal protective equipment should make the healthcare system more resilient during future outbreaks.
Public behavior has also changed significantly since early March, when the virus was spreading unchecked through American cities. Awareness of infection risks should curtail COVID-19's potential for explosive growth.
Increased testing capacity should help put regional quarantines in the rearview mirror.
The second half of 2020 is expected to bring rapid growth, but the recovery will continue to be shaped by COVID-19 disruptions and aftershocks.
---
Subscribe to Commercial Banking's Biweekly Newsletter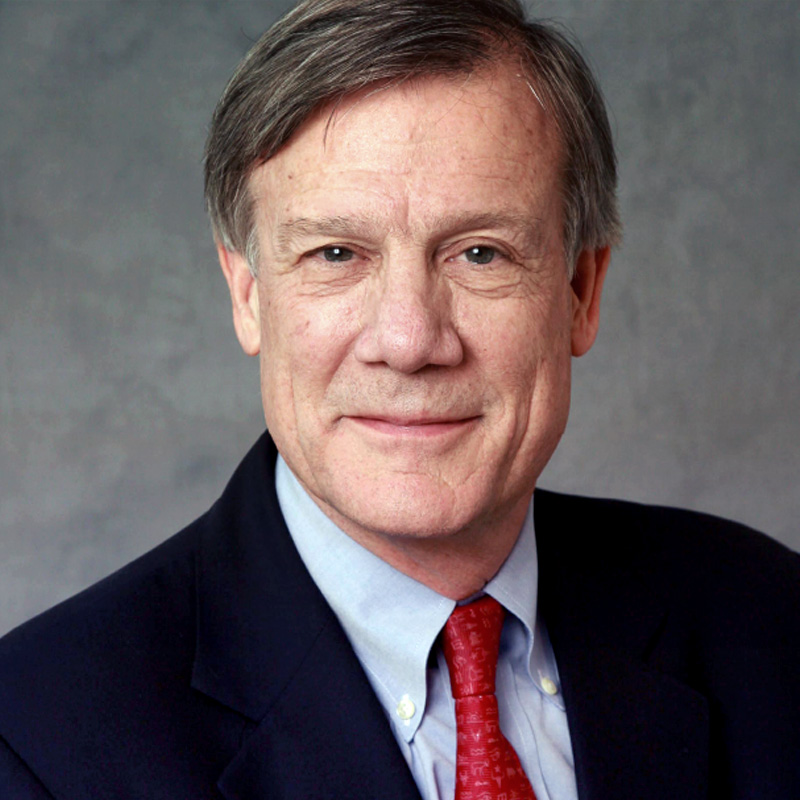 Jim Glassman is the Managing Director and Head Economist for Commercial Banking. From regulations and technology to globalization and consumer habits, Jim's insights are used by companies and industries to help them better understand the changing economy and its impact on their businesses.
---