Markets and Economy
Why Is Business Borrowing Slowing Down?
Although corporate profits are soaring, commercial and industrial lending is sluggish. To keep up with the digital economy, businesses may be spending more on software and intellectual property rather than pricey equipment purchases.
---
Commercial and industrial lending has historically followed the business cycle. During boom years, businesses have been eager to borrow to finance capital investments in new equipment and facilities. In the current expansion, however, business borrowing has been unusually weak. Instead of rising at a double-digit annualized pace, commercial and industrial lending growth began to decelerate in 2014, coming to a near-standstill in 2017 before recovering to only a 5 percent growth rate this year.
Even as full employment approaches and corporate profits soar, businesses have been relatively slow to borrow for new endeavors. But there is little reason to believe this late-cycle slowdown in commercial borrowing is a sign of fading confidence. Instead, the rise of the digital economy has altered businesses' borrowing patterns—rather than making big-ticket purchases of industrial equipment and machinery, many businesses are making incremental investments in new software capabilities and intellectual property.
Cuts From the Energy Glut
For a time, the volatile energy market masked the shift away from equipment borrowing. During the height of the fracking boom, debt-financed drilling operations buoyed commercial and industrial lending activity, and the early years of the recovery seemed to follow the historical pattern of borrowing falling in line with the business cycle.
But during the global energy glut, tumbling oil and gas prices curtailed exploration efforts. The drilling slowdown nearly stopped growth in commercial lending, even as businesses in other sectors continued to expand and add workers. Now that energy prices have stabilized, the resumption of drilling in US shale fields should support stronger capital investment, giving a boost to commercial and industrial lending. For other sectors, however, borrowing with the business cycle may be a thing of the past.
The Shift Away From Equipment
Volatility in the energy market may be masking a longer-term shift in how and when businesses invest in new capabilities. In the past, capital investment was dominated by equipment purchases. For most businesses, expansion meant building up a manufacturing base or updating a vehicle fleet. Since the 1980s, however, the productive capacity of many businesses has become reliant on the software running on corporate computers —not the machinery operating in factories.
Over the past 30 years, an increasing share of capital investment has come from expenditures on intellectual property, including outlays for software and increased research and development.
As a portion of the entire economy, investment in new equipment has fallen from 8 percent of GDP in the 1970s to around 6 percent of GDP today. Total capital investment, however, has not fallen at all. When outlays for intellectual property are included, capital expenditures account for a near-record high of 10 percent of all economic activity.
Breaking the Cycle
Investments in equipment are highly cyclical, with businesses borrowing to build new capacity when the economy is strong. But outlays for intellectual property are less directly tied to the business cycle—software, for example, always needs to be updated periodically, regardless of the health of the broader economy.
Since digital property is scalable, outlays for new investments do not necessarily grow in a linear fashion with a company's expansion. If a manufacturer wants to increase capacity, they likely will have to borrow to purchase new machinery. But when a digital services firm expands, the licensing fees for running software on additional machines may be negligible. In the digital economy, corporate growth is not necessarily linked to a surge in commercial borrowing. Commercial and industrial lending will still grow along with the broader economy, but its cyclical volatility will become muted.
As capital investment becomes less cyclical, commercial lending will also be increasingly independent of the business cycle. This untethering is already apparent. Lending for real estate and consumer spending still fluctuates in tandem with the labor market. But for businesses making capital investments in incremental software upgrades, borrowing is likely to grow at a steady pace across the business cycle.
View our economic commentary disclaimer.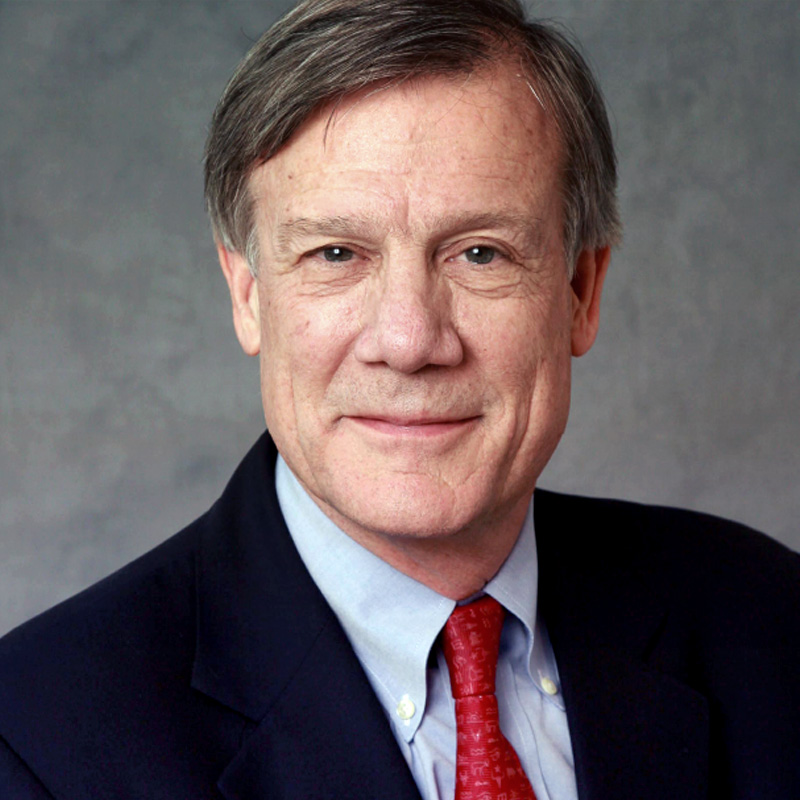 Jim Glassman is the Managing Director and Head Economist for Commercial Banking. From regulations and technology to globalization and consumer habits, Jim's insights are used by companies and industries to help them better understand the changing economy and its impact on their businesses.
---