Markets and Economy
A Look Back at the Biggest Economic Fears of 2019
Recession anxieties dominated news coverage in 2019, but the economy proved resilient as the expansion chugged along. Here's what we learned. 
---
Key points:
Worries about an economic downturn, student loan debt and retiree finances were overblown in 2019, but the nation's fiscal outlook deserves more attention in the new year.
Although the economy is in a stable position, shifting monetary policy could impact bond markets in the coming year.
Premature recession predictions: The economy proved resilient in 2019—as would be expected at the top of the business cycle. The stock market rose steadily throughout the year, reflecting record profits and new opportunities abroad. This goes to show that the threat of a recession would likely come from overheating and speculation, not from the transient slowdowns and monetary distortions that occurred this year.
The Treasury yield curve inverted over the summer, but this was due to distortion from quantitative easing abroad and the Fed's move to tighten by pushing short-term interest rates above bond yields—not spiraling inflationary pressure at home.
Trade rhetoric periodically heated up, but real impact from tariffs was largely offset by an 11 percent devaluation of the Chinese yuan.
The slowdown in industrial output was contained within the aviation and energy sectors, which face idiosyncratic headwinds.
Allaying two other concerns: Aside from recession talk, a couple of the year's most popular economic worries are also less alarming in context.
Are baby boomers ready for retirement? It's common to worry about the finances of retirees. But this generation is the wealthiest in history, and most did a good job of using these resources to prepare for retirement.
Are graduates drowning in student loan debt? Without a doubt, some recent graduates are struggling, but overall, student loans only make up 11 percent of total household debt. And, thanks to low interest rates, the average household debt burden is near a historic low.
Now for the bad news: Global savings and quantitative easing may have masked pressure on the bond market from unsustainable deficits in 2019.
In the coming decades, federal and state borrowing to finance healthcare and retirement benefits could put stress on bond markets, eventually crowding out private capital investment.
Quantitative easing may have kept bond yields at historically low levels in 2019, despite an ominous long-term outlook.
This issue deserves more attention: reforms made today could curb future costs and boost growth, keeping the nation on a sustainable fiscal path.
A look ahead for the Fed in 2020: The Fed cut rates three times in 2019. Can this accommodative stance endure in 2020?
The real Federal Funds Rate rests at zero, a highly accommodative stance during a period of full employment.
Tame inflation enabled these rate cuts, but normalization will have to resume if price pressures build in the new year.
Quantitative easing abroad has distorted long-term interest rates. As the European and Japanese economies reach full employment, their asset purchasing programs may taper.
Bond markets may react suddenly to a hawkish shift from Europe. But interest rates rising toward a natural equilibrium should pose little threat to the expansion.
While recessionary and other economic fears loomed large in 2019, the expansion proved quite resilient. That said, fiscal reforms may be needed in 2020 to keep the US on a sustainable path.
---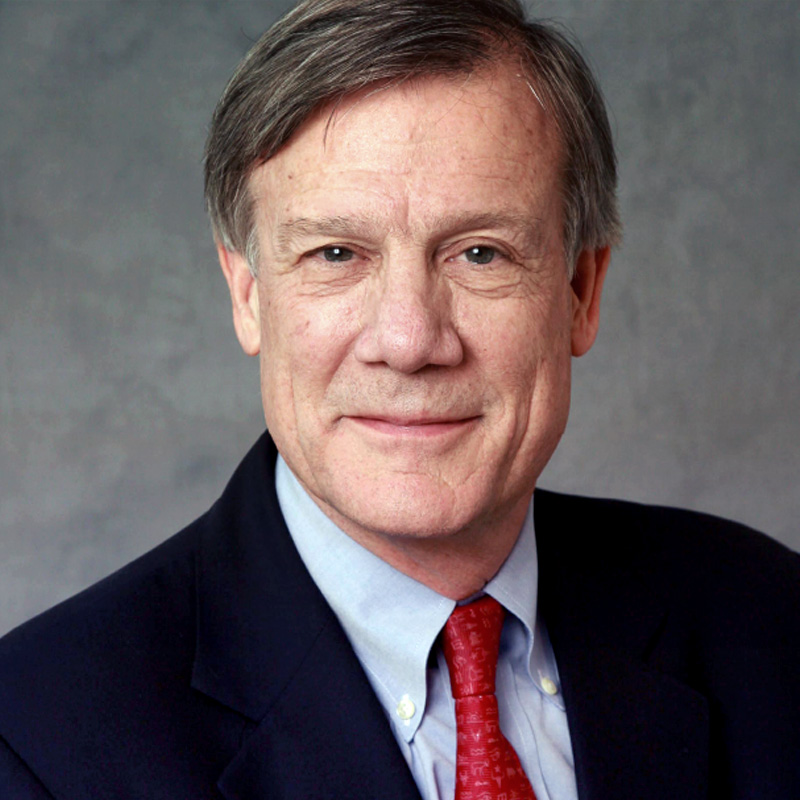 Jim Glassman is the Managing Director and Head Economist for Commercial Banking. From regulations and technology to globalization and consumer habits, Jim's insights are used by companies and industries to help them better understand the changing economy and its impact on their businesses.
---