Markets and Economy
The Fed and a new pace of normalization
The Federal Reserve has signaled that it will accelerate the pace of interest rate hikes. Find out how rising rates could affect inflation and growth in the coming months.
---
Key points
The Federal Reserve's May meeting brought a half-point hike. Policymakers' interest rate forecasts have also accelerated, calling for rates to return to a neutral stance by year's end. The urgency to raise rates is a reflection of low unemployment, restored GDP and persistent inflation: all signs that the economy no longer requires pandemic-era support.
The market's implied long-term inflation expectations remain anchored at 2%.
Shipping bottlenecks are easing, but oil prices may keep commodities prices high in the near term.
Forecasting interest rate hikes
Over the summer and fall, a series of rapid interest rate hikes could coincide with easing supply chain bottlenecks and a broad moderation in commodities prices. This combination could contain inflationary pressure without forcing the Federal Reserve to adopt a restrictive monetary policy. The Fed's current plans reflect a much faster timeline than the one expected only a few months ago.
As recently as December 2021, Fed policymakers were projecting rates would rise over two years, returning to their long-term equilibrium level of 2-3%.
By March, the Board's "dot plot" showed a far shorter timeline, with several members anticipating more than 2 percentage points of hikes coming by December 2022.
Markets have embraced this shift: 12-month interest rate futures have climbed 2.25 percentage points since January. The long-term inflation expectations implied by bond yields are holding at the Fed's official 2% target. Investors may be taking a few different approaches:

Bond investors may believe that inflationary pressure will prove transitory as supply chains return to normal.
Or, they might have confidence the Fed will tighten its stance until inflation subsides.
With higher interest rates already priced in, markets will be sensitive to further inflation developments. If price pressures begin to fade, the Fed may slow its pace of normalization.

Far from restrictive monetary policy
Allowing rates to rise to their natural equilibrium is not a restrictive monetary policy. Remember that the Fed adopted a highly accommodative policy in response to the pandemic's sudden contraction in early 2020. Since then, it's held rates below their natural equilibrium in an attempt to lower borrowing costs and stimulate the economy.
Now that GDP has approached its pre-pandemic heights and unemployment is near historic lows, the economy has little need for ongoing monetary support.
The outlook implied by interest rates futures is similar to 2018, when the economy was nearing the top of the business cycle.
Policymakers have yet to signal any intention of raising rates above their natural equilibrium, which would make borrowing more expensive and restrict economic growth.
A sharply restrictive monetary policy was necessary to tame inflation in the early 1980s—but unlike then, recovering supply chains could provide relief separate from Fed action.
Signs of supply chain easing

Advance indicators show that supply chain bottlenecks may be easing. The Federal Reserve Bank of New York's index of supply chain pressures shows order backlogs and shipping delays are down from their December peak, and manufacturers are trimming their delivery times despite factory-utilization rates matching their pre-pandemic peak.
It's not quite back to normal yet. 83% of purchasing managers cited slower deliveries as a challenge to their business. That's down from near 100% over the winter, but remains far above the typical baseline of 40%.
Ports are finally catching up to the surge in imports, which climbed 25% during the pandemic. Exports have also risen 15%, adding to congestion.
The number of ships queued in the waters off the Port of Los Angeles has fallen by half since November. The number of ships anchored in the Los Angeles harbor is back to normal, and the volume of scheduled arrivals in the coming months is back to pre-pandemic levels.
Energy drives commodity inflation
Energy prices, rather than shipping bottlenecks, seem to be driving the surge in commodities prices. A broad range of commodities prices has risen 50-60% since 2020. The price of metals, foodstuffs, textiles and raw industrials are all significantly elevated.
That's because oil and gas are direct feedstocks for many raw industrials. Petroleum products are also used in the production of agricultural inputs like fertilizer and pesticides.

While oil and gas are crucial to mining and smelting ore, metals prices tend to be stable relative to energy costs.
After shooting up to $126 per barrel following Russia's invasion of Ukraine, oil prices settled to around $100 per barrel. Futures prices are down to around $75, reflecting expectations that global energy supplies will gradually rebalance.
This implies that commodities and energy prices could moderate over the coming year, which would help contain inflation at the retail level for consumers.
What to watch
Energy prices and inflation expectations may determine the future trajectory of interest rates.
Moderating energy prices and steady inflation expectations could pave the way for stable prices and neutral interest rates as the economy finally returns to normal.
On the other hand, oil prices above $100 per barrel could keep commodities prices high and directly cause pain at the pump for consumers.
And if five-year forward inflation expectations climb far above the Fed's 2% target, the Fed may feel pressure to act more forcefully to maintain the target's credibility.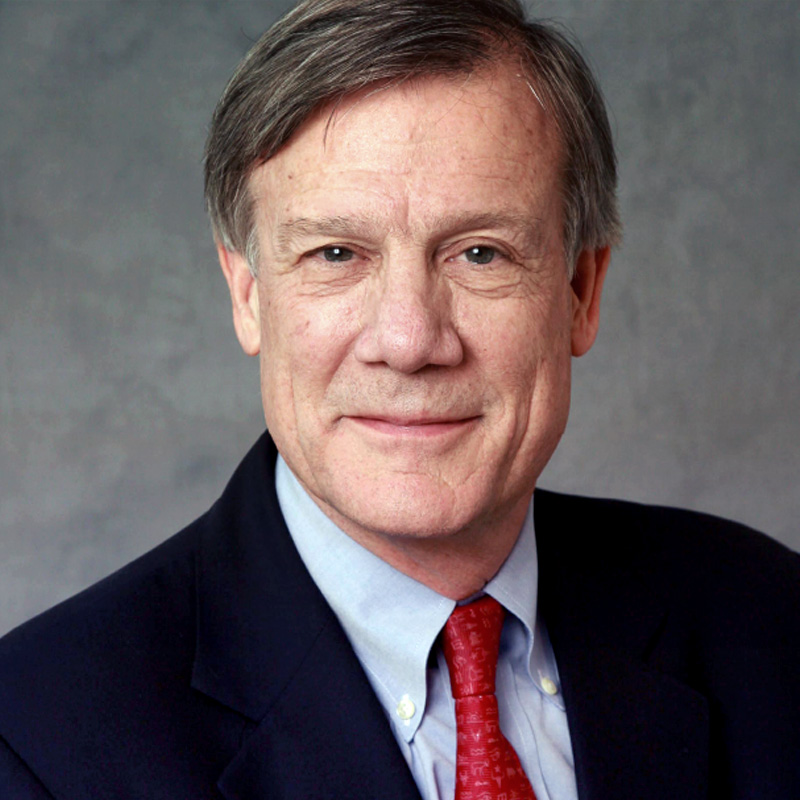 Jim Glassman is the Managing Director and Head Economist for Commercial Banking. From regulations and technology to globalization and consumer habits, Jim's insights are used by companies and industries to help them better understand the changing economy and its impact on their businesses.
© 2022 JPMorgan Chase & Co. All rights reserved. JPMorgan Chase Bank, N.A. Member FDIC. Visit jpmorgan.com/cb-disclaimer for disclosures and disclaimers related to this content.
---