Research Agenda
The goal of the FLARE program at JPMorgan Chase & Co. is to design and conduct research across multiple frontier technologies, in order to enable novel discoveries and inventions, and to inform and develop next-generation solutions for the firm's clients and businesses. The immediate areas of focus include the field of Quantum Computing, Cloud Computing, Augmented Reality and Virtual Reality, and Internet of Things.
The FLARE team, headquartered in New York, is part of the Global Technology Strategy, Innovation & Partnerships organization, with researchers distributed across the world in all strategic technology areas.
Exploring the frontiers of Quantum Technologies as they are applied to the business, covering Quantum Computing and Quantum-Secured Communications, to address Quantum Computing's inevitable disruption to today's cryptography.
Quantum Computing
In classical computing, the smallest unit of information is a bit, represented as a one or zero. With quantum computing, the smallest unit of information is the quantum bit (qubit), which can exist as one, zero or simultaneously as both. When two or more qubits are brought together and entangled in a closed system, they form something similar to a network that, when paired with a quantum algorithm, can unleash computational capabilities that are more powerful than those of classical computers. Quantum computers have the ability to operate on multiple inputs simultaneously, and their computational power doubles with every new qubit added to them -- an exponential growth. Quantum algorithms can harness this property to solve certain types of problems significantly more efficiently than the best known classical computers. For example, for option pricing, the classical Monte Carlo simulation needs millions of samples, but its quantum counterpart achieves dramatic speedup with only a few thousand samples. Once quantum computers exceed the capabilities of classical computers, they will reach what is known as quantum supremacy.

JPMorgan Chase is one of the first financial institutions worldwide to invest in quantum computing and to build an internal team of scientists to work on new quantum algorithms and applications to address business use cases in finance, AI, optimization and cryptography. There is a need for standardization across the quantum industry in areas including consistent metrics to quantify hardware fidelity, post-quantum cryptographic algorithms, and quantum secure channel communication protocols. We also believe that there will be a shift from optimizing an entire algorithm to breaking it apart into a hybrid classical/quantum algorithm where quantum will be used only for portions of the computation that are exponential in nature, thereby creating the need for smart compilers that automatically perform this hybrid mapping.

Quantum Key Distribution for Quantum-Secured Communications

The advent of quantum computers has created a potential threat to the current data encryption methodologies. Based on the principles of Quantum Mechanics, Quantum Key Distribution (QKD) can establish unconditional secure communication channels. QKD will play a crucial role in securing JPMorgan Chase's critical network infrastructure against any eavesdropping attempts, hence largely nullifying the threat of Quantum Computers. For this reason, FLARE is actively conducting research on QKD technology.
---
Conducting research around Service Mesh optimization and automatic refactoring of monolithic applications into microservices.

In the field of Cloud Networking, Service Mesh represents a dedicated infrastructure layer for handling service-to-service communication, while providing reliable delivery of requests through complex topologies typically associated with cloud-native, microservice-based applications. The mesh consists of a data plane and a control plane for orchestration:
A data plane is an array of lightweight network proxies, deployed alongside distributed application nodes. It intercepts all network traffic, enforces the policies set by the control plane, emits logs and metrics, and performs various service-level functions, such as discovery, health checks, authentication, and load balancing
A control plane is a central manager for defining policies, orchestrating the data plane, and collecting telemetry
The FLARE research team is conducting research on how to optimize Service Mesh for a multi-cloud network infrastructure. Specific areas of interest include maximizing the portability of microservices across a hybrid cloud, while increasing security, resiliency, and adherence to firmwide governance. Another direction of research consists of utilizing program analysis and artificial intelligence to automatically discover the optimal refactoring of monolithic, legacy applications into microservices.

---
Integrating AR/VR with novel discoveries in computer vision, privacy and anonymity, and exploring ways to make client and employee experiences come to life.
The firm is enhancing the employee capabilities and customers' experience with audiovisual technology that mixes the physical and digital dimensions together. The goal will allow connected individuals to superimpose digital data over the surrounding environment in order to enhance learning and memory processes in the brain.

Augmented reality

AR technology superimposes digital objects over the surrounding environment. At JPMorgan Chase, AR is particularly attractive for its ability to transform the workplace and customer environment with 3D work instructions and guidance, optimize daily operations, improve field service experience, accelerate training and onboarding, enhance sales and marketing efforts and save costs.

Virtual reality

VR technology can virtually transport a user into another location entirely. VR lends itself to training scenarios that require a controlled simulation environment.

Research Aspects

At FLARE, we are investing in engineering the AR/VR infrastructure by optimizing device interconnectivity and augmenting the technology with Computer Vision, privacy and anonymity enforcement.
---
Investigating how to use IoT to enhance user experience for its employees and customers.
The Internet of things (IoT) is a system of interrelated computing devices, mechanical and digital machines provided with the ability to transfer data over a network without requiring human-to-human or human-to-computer interaction. Our research is focused on data, network and device management, edge computing, Computer Vision and enforcement of privacy and anonymity.
---
When it comes to security, although cloud computing and networking is a technology enabler, it is also a disruptive factor, especially when confidential data needs to be operated upon or transferred.
Confidential computing consists of extending the protection of cloud-hosted data while that data is in use. This form of protection is obtained by isolating computations into a hardware-based sandboxes, known as Trusted Execution Environments (TEEs). A TEE is essentially a protected container that secures a partition of the hardware's processor and memory. In general, data is maintained encrypted when it is at rest or transferred over the network, but while it is processed, the TEE protects it, and guarantees both its integrity and confidentiality.


The FLARE security research team is investigating how to enable Confidential Computing in cloud-based environments, and how to extend a TEE with homomorphic encryption to maximize the opportunities to keep the data encrypted even while it is processed.
---
Meet the Team
The core FLARE team is a niche team comprised of various backgrounds. The team partners with internal stakeholders in order to embed directly into the business for a more applied research focus.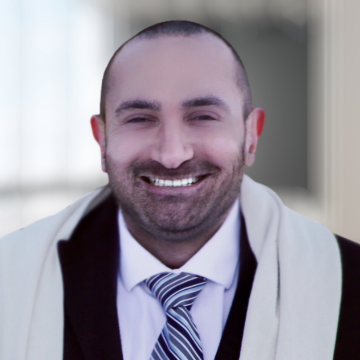 Marco Pistoia, Ph.D.
Head of FLARE, JPMorgan Chase & Co.
Marco Pistoia, Ph.D. is Managing Director, Head of Research and Engineering at JPMorgan Chase & Co. Formerly, he was a Senior Manager, Distinguished Research Staff Member and Master Inventor at the IBM Thomas J. Watson Research Center in New York, where he managed an international team of researchers responsible for Quantum Computing Algorithms and Applications. He is the inventor of 210 patents, granted by the U.S. Patent and Trademark Office, and 285 patent-pending applications, 26 of which are in the area of Quantum Computing. Dr. Pistoia received his Ph.D. in Mathematics from New York University in May 2005. He has written two books and over 80 scholarly articles on various aspects of Program Analysis, Language-Based Security, and Quantum Computing. Dr. Pistoia has been the recipient of several awards, including five Best Paper Awards (three ACM SIGSOFT Distinguished Paper Awards at the ACM ISSTA 2007, 2011 and 2014 conferences, respectively, a Best Paper Award at the ACM IUI 2017 conference, and an Honorable Mention at the IEEE VL/HCC 2017 Symposium). Dr. Pistoia has lectured at numerous research institutions worldwide, including Harvard, Massachusetts Institute of Technology (MIT), Eidgenössische Technische Hochschule (ETH) Zürich, The Royal Society of London, Israel Institute of Technology, University of Maryland, Dartmouth College, École Normale Supérieure, University of Melbourne, and Danmarks Tekniske Universitet (DTU).
FLARE Core Team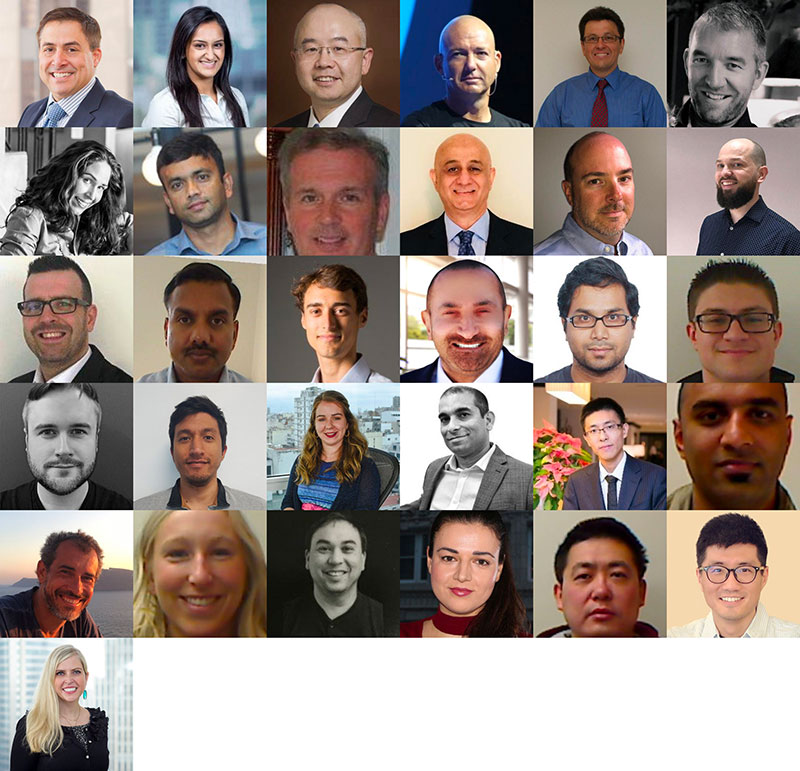 ---
Academic Engagements
Offering grants to renowned professors in the academia allows JPMC to be on the forefront of research.
University/Consortium
Professor
Research Area of Focus
Tel Aviv University, Israel
Yaron Oz

Quantum Computing for AI
University of Milan, Italy
Pierangela Samarati,
Vincenzo Piuri

k-Anonymity for Biometric Data
Chicago Quantum Exchange
David Awschalom
Quantum Algorithms
Quantum Key Distribution
University of Waterloo
Michele Mosca
Quantum Key Distribution and Quantum Algorithms
You're now leaving J.P. Morgan
J.P. Morgan's website and/or mobile terms, privacy and security policies don't apply to the site or app you're about to visit. Please review its terms, privacy and security policies to see how they apply to you. J.P. Morgan isn't responsible for (and doesn't provide) any products, services or content at this third-party site or app, except for products and services that explicitly carry the J.P. Morgan name.