Treasury and Payments
Third-party money: What it means, and why it matters
In the embedded payments era, corporate treasurers are uncovering a new opportunity: Managing other people's money safely and effectively—while harnessing the benefits for their own businesses.
---
The shift to an increasingly online, digital economy is creating new opportunities and challenges for treasury operations. One of the biggest new developments is the management of cash that does not belong to the treasurer's company. This is third-party money (3PM).
Being able to process 3PM efficiently is so compelling because it allows your business to better monetize existing infrastructure and platforms and tap into new opportunities. For example, you can start offering additional goods and services from third-party players, such as through an online marketplace. Or you can facilitate payments quickly and efficiently to suppliers, which is useful for services like ride-hailing, which use large pools of gig workers.
3PM represents an exciting new frontier for treasurers. This white paper takes a look at how you can manage 3PM and help your companies take advantage of exciting new business models.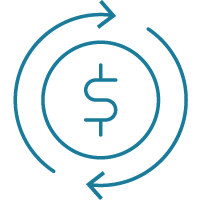 What is 3PM?
3PM is fundamentally different to the cash funds associated with traditional day-today working capital or company earnings. It is the cash and payment obligations that the business does not own and instead supports on behalf of other organizations, such as clients, vendors, employees or suppliers. This requires different structures and processes in order to manage this money and meet all obligations and regulatory requirements.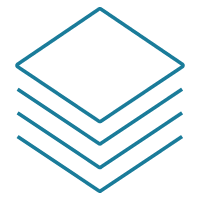 3PM in practice
This white paper looks at some examples of 3PM in action in the real world. For instance, as ride-hailing apps increasingly offer a wide range of services through a single platform, they must split the received funds with multiple different parties, ranging from customers to drivers to a myriad of service providers. We also examine the growing influence of online marketplaces in both the B2C and B2B worlds and the role 3PM plays in these ecosystems.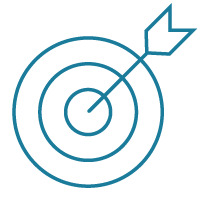 The major considerations for corporate treasurers
When tasked with managing a flow of funds destined for different receivers, corporate treasurers have to think about a number of areas, including setting up more accounts to take care of divergent fund flows; paying out cash to multiple external businesses; aligning with different licensing or regulatory models; and maintaining the separating of fund types without sacrificing visibility and efficiency.
Major opportunities for 3PM
For those corporate treasury teams that get 3PM right, there will be major opportunities for their organizations. Creating an infrastructure that can handle 3PM will play a major role in overall treasury optimization. Also, there is the potential to start offering payments as a service and other embedded finance functionalities to drive revenues. In this scenario, payments can go from being a cost to being a profit center.
The key to unlocking the value of 3PM, especially for super-apps and online marketplaces, is through the collection of data. This allows the creation of more efficient services and engaging, personalized offers. As well as keeping customers transacting in the company's ecosystem, this information can be used for better forecasting, superior product planning and supply chain management.
The partner bank solution
J.P. Morgan has an in-depth knowledge of 3PM, extracting its benefits and navigating its challenges with our partner clients daily. We are constantly seeking growth. Alongside existing liquidity products, we actively develop exciting new 3PM solutions to meet your demands for better payments and digitization experiences.

 ©2022 JPMorgan Chase & Co. Member FDIC. All rights reserved. The statements herein are confidential and proprietary and not intended to be legally binding. Not all products and services are available in all geographical areas. This material is not intended to provide, and should not be relied on for, accounting, legal or tax advice or investment recommendations. Visit jpmorgan.com/disclosures/payments for further disclosures and disclaimers related to this content.