E-commerce
ClickBank improves simplicity and transparency of cross-border payments on its e-commerce platform
ClickBank helps close sales with transparent pricing in 30+ currencies.
---

About
ClickBank is an e-commerce platform and affiliate marketplace for entrepreneurs and online brands located in Boise, Idaho. ClickBank offers thousands of third-party products and tools through nearly 5,000 sellers and 100,000 affiliates. Marketplace affiliates around the world earn commissions by using the ClickBank platform to promote digital and physical products, including workout programs, dietary supplements and business tools and training.
The challenge
To help sellers and affiliates grow in new markets and close sales, ClickBank wanted to simplify its ability to accept cross-border payments. The ClickBank platform used separate merchant and foreign exchange APIs on the backend, which increased manual work and reconciliation effort.
Pricing goods and services for cross-border sales can be tricky. Online shoppers want to know prices upfront, yet fluctuating currency exchange rates and murky conversion fees complicate the process. Sellers risk experiencing reduced liquidity when needing to maintain multi-currency bank accounts, and outdated information can reduce profits for both platform and sellers. ClickBank sought to avoid missteps as it improved its operation.
We wanted to combine both international banking and payments expertise. We needed to provide the correct information to buyers, sellers, and affiliates the first time and streamline reconciliation. Only J.P. Morgan was in a position to deliver a unified solution.
Ryan Vestal, Chief Financial Officer, Clickbank
The solution
With the help of J.P. Morgan, ClickBank bundled its foreign exchange capability and merchant services solutions on its e-commerce platform, and the company created a multi-currency pricing model to reduce foreign exchange volatility. Together, the teams worked through challenging customer service use cases. For example, refunds could be issued at the same exchange rate applied during the purchase transaction up to a certain amount of time after purchase.
ClickBank now delivers transparent pricing to buyers. A cross-border customer can choose to pay in their own currency or the seller's currency, not including credit-card foreign transaction fees. For example, an Australian buyer that purchases a product in $100 AUD can immediately convert the purchase to $72 USD. The conversion is based on the daily rate paid to ClickBank's account for dispersal to affiliates and sellers.
An integrated multi-currency solution dramatically simplifies online purchases for customers while reduce risk. As a leading Global Financial Services firm with our own merchant services platform, we are uniquely positioned to pair this seamlessly together. With this solution, an e-commerce platform can also add a potential new revenue stream for payments.
Jim Cho, Head of Business Development for Technology, J.P. Morgan
The results
As a result of implementing a cross-border currency solution, ClickBank is now able to manage its payments and currency risks more effectively, which resulted in: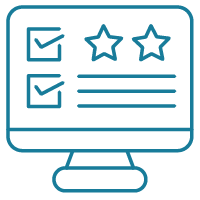 Enhanced customer experience
---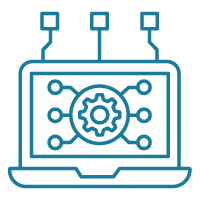 Increased efficiency through single API connection

---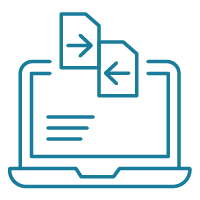 Streamlined reconciliation process with transaction reporting

---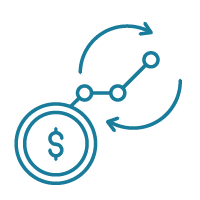 Improved cash flow forecasting

---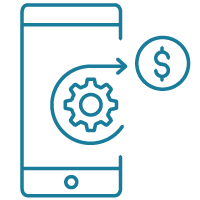 Reduced manual work in cross currency conversion
---
Contact your J.P. Morgan representative to learn more about
how we can support your business.
---
The views and opinions expressed herein are those of the author and do not necessarily reflect the views of J.P. Morgan, its affiliates, or its employees. The information set forth herein has been obtained or derived from sources believed to be reliable. Neither the author nor J.P. Morgan makes any representations or warranties as to the information's accuracy or completeness. The information contained herein has been provided solely for informational purposes and does not constitute an offer, solicitation, advice or recommendation, to make any investment decisions or purchase any financial instruments, and may not be construed as such.
The products and services described in this document are offered by J.P. Morgan or its affiliates subject to applicable laws and regulations and service terms. Not all products and services are available in all locations. Eligibility for particular products and services will be determined by J.P. Morgan or its affiliates.
JPMorgan Chase Bank, N.A. Member FDIC.
JPMorgan Chase Bank, N.A., organized under the laws of U.S.A. with limited liability.
© 2022 JPMorgan Chase & Co. All Rights Reserved.