Treasury and Payments
J.P. Morgan at Money20/20 Las Vegas
The highly anticipated Money20/20 USA conference lived up to expectations, featuring industry-leading speakers, focusing on the latest trends and the future of payments. This year, the agenda focused on stories told through four distinct lenses - vulnerability, defense and offense, chain reactions, and experiences.
---
Event highlights
DAY 1
What happens in Vegas…
Is this the hottest ticket in town? We certainly think so, although we may be ever-so-slightly biased. Money20/20 USA has kicked off in Las Vegas with a veritable who's-who in tech, finance and payments as well as a smattering of celebrity. We're covering it all, so get ready for four days of the very best from the Money20/20 stages…
LATAM's vote of confidence
With a legacy as a largely cash-based regional economy, Latin America is in the midst of a digital transformation that some believe could make it the next Asia Pacific in terms of economic growth. "Maximizing Your Business Potential in Latin America" launched this year's Money20/20 USA with standing room only at Carolina Dorado's session. Highlighting the opportunities afforded to banks and fintechs in the ecommerce and technology space, she contrasted J.P. Morgan's financing of the construction of the Panama Canal with the digital ecosystem of today. The meet and greet queue post-presentation said it all.
Megabucks from the metaverse
In the first of many metaverse session over the coming days, PwC and TerraZero debated how the virtual economy could deliver real value. The younger generation spends ~35% of their life in a virtual world, the audience heard, which is where adoption and growth is expected to flourish. As the exploration of opportunities continues, more and more companies are considering it as an avenue to increase loyalty, engage with customers and introduce new products and concepts. Doubtless more opinions and expertise on this topic as the conference continues.
Web… 2.5?
Shopify's John S. Lee and Sanjib Kalita of Money20/20 pictured a future where communities would no longer be controlled by merchants. "Web2.5: Token-Gated Commerce Is What's Next For Brand Loyalty" spoke of a vision of a token-gated commerce would allow merchants to have access to buyers and allow buyers to present themselves via their relationships or transaction history. If it sounds complicated, just think of it as simplifying the brand loyalty process, with the power firmly in the hands of the consumer.

WHAT EVERYONE'S TALKING ABOUT:
The metaverse user experience. There isn't an efficient payment system available today… could Financial Institutions fill this gap?
Fiat currency wedges into web3: Videogames will likely serve as an initial entry point into the web3 space for many – potentially serving as a catalyst or entry point for other use cases
Payments Unbound, the new magazine from J.P. Morgan and Wired. Did you get your copy?

Get your digital version of the new Payments Unbound magazine here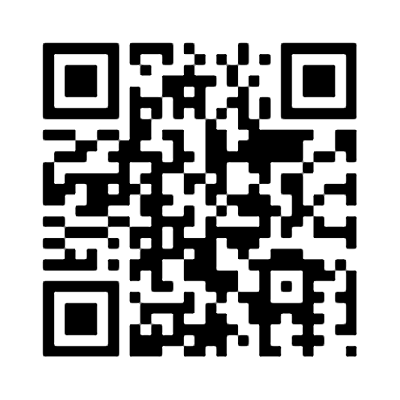 ***
DAY 2
With over 70 sessions crammed into day two, there was no time for Monday blues. The highly anticipated keynote presentation featuring J.P. Morgan's Takis Georgakopoulos and Serena Williams was the perfect opener, talking investment, innovation and the future of payments.
RiseUp sessions also continue, providing tomorrow's women leaders with the network and techniques to help strategically advance and level up in the industry.
It's not just ping-pong tables
J.P. Morgan's Peggy Mangot took to the stage with Jon Zanoff of Empire Startups and Stella Ventures to discuss 'Why nine of 10 accelerators fail'. According to CB Insights1, most corporate accelerators have a half-life of just two years. Citing recent examples of failed accelerators, Peggy suggested that success only comes from continuous wins on the books, creating a flywheel effect to attract more founders. Know your horizon, the experts warn: venture returns happen in seven to 10 years, not two. Build from the ground with the best talent – and be warned, it takes more than ping-pong tables to attract and retain them.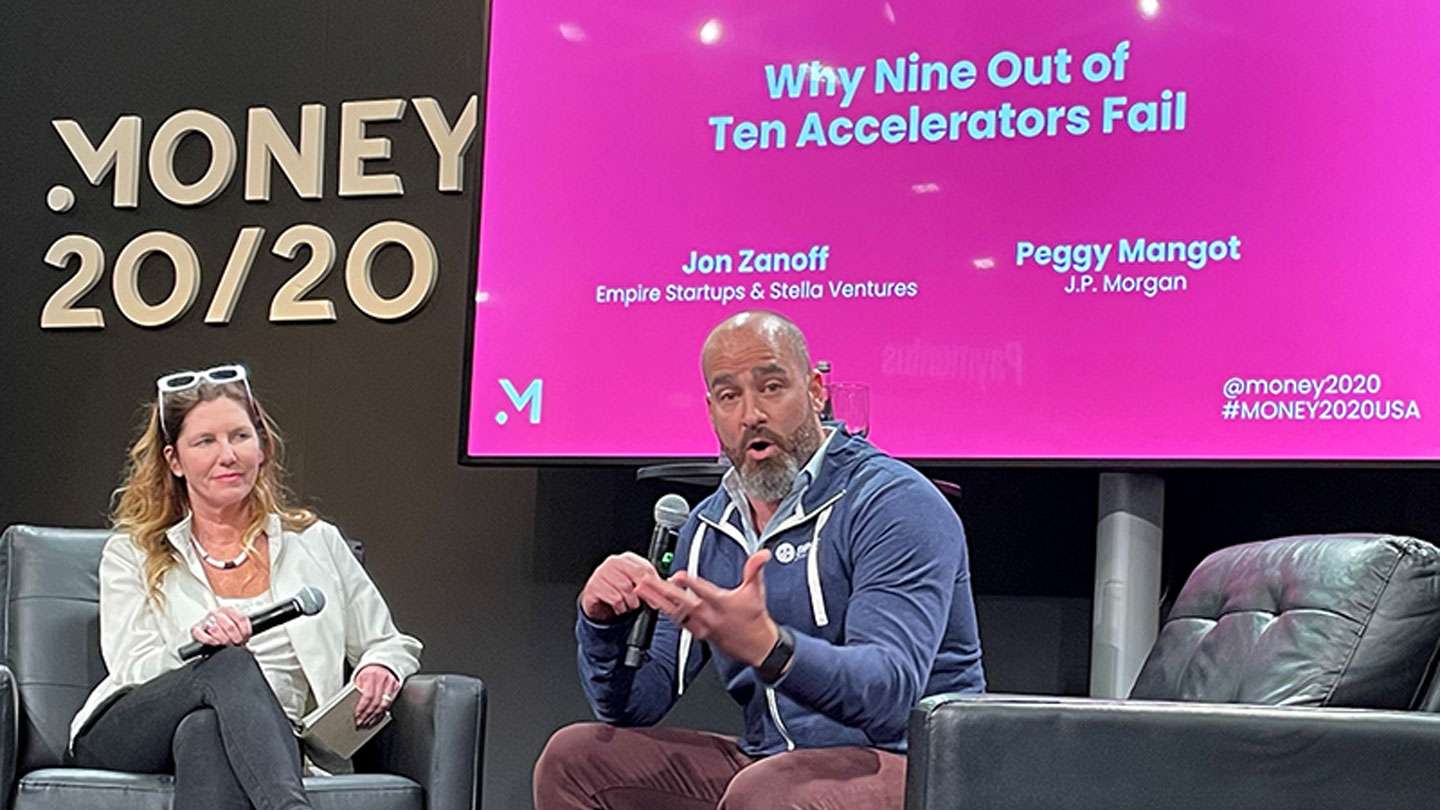 Money reimagined
Elsewhere on the agenda, the heavyweights from Ripple, EMTECH and Deloitte shared their perspectives on how money could be reimagined in the age of CBDCs. There are two tracks, the panel suggested: developed economies, weighing the value and approach to CBDC via programs (e.g. Digital Dollar and Digital Euro) and less developed economies, which continue to see DeFi as a giant opportunity. In the latter, secure stablecoins are presenting new opportunities to the financially underserved. Longer term, there are a number of challenges that need to be solved (such as KYC and privacy concerns) and CBDC initiatives still need to solve for the unbanked, or low mobile and broadband penetration.

WHAT EVERYONE'S TALKING ABOUT:
Embedded finance for modern commerce experiences
Alt-MOPs: no longer an add-on, but a must-have in order to provide a positive customer experience
Africa rising: Access to localized payment methods are key in emerging markets. Africa continues to be a region of opportunity for many – digital payments remain a gap as the region still sees cash as king
***
DAY 3
There was no shortage of talking points to keep the crowds buzzing as we get into day three. In short: B2B payments for SMB is a lot of acronyms… but makes a lot of sense. Interest abounded on stats for the subscription economy, while an embedded, seamless experience is the Everest for 2022 it seems.
Changing the game
SMBs are uniquely positioned to learn from large enterprises that have paved the way, while also having an acute understanding of what their customers want. A hugely popular panel comprising of Brad Brodigan from J.P. Morgan, Bobby Wright of Zillow, Samir Zabaneh from TouchBistro and Sophia Goldberg, Stealth, discussed the  opportunities and the challenges for small business. The payment solutions are increasingly available and easier to integrate with – although front and back office payments are equally important for SMBs in particular. All panelists agreed that the highest impact payment innovation for small businesses will likely be tap to pay and accept payment on a mobile device – where merchants won't need additional hardware to accept payments. 
Do 'superapps' have a future in the US? 
The success of superapps - a platform that has a wallet, social component, and a marketplace -in APAC hasn't been replicated in the US. Rapyd, Accenture, Mercado Libre and Cornerstone Advisors shared their perspectives on adoption rates, regulatory roadblocks and potential target audiences. What is hotly debated are the potential winners – those offering BNPL or other solutions versus players with the strongest brand recognition and social media profile. It's all to play for. 
Addicted to perfection
An interesting development in the future of connected commerce, as Mercedes Pay GmbH took to the stage to share their vision of luxury in-car experiences.  "We are addicted to perfection; we have people who obsess over the sound of a door slamming or the smell of the interior materials.  Everything is over-engineered.  Coming from that mind-set, we will apply the same method to digital experiences and payments", said Nico Kersten. Operating as a fintech , the group defines cars as a 'gateway to an ecosystem', combining hard and software and allowing upgrades and configurations. The future is looking very bright. 

WHAT EVERYONE'S TALKING ABOUT:
The size of the queue for Pac-Man rather than blackjack, tells you all you need to know about the Money20/20 demographic
Big hair 80s classics: Foreigner bringing the fire to the M2020 stage
The best swag wasn't actually available at the Expo hall – we've got the inside scoop on how you can get the super-secret baklava next year!
***
DAY 4
Wrapping up the final day with the highly anticipated marketplaces session.
Looking to the future
Saving one of the best for last, J.P. Morgan's Adit Gadgil wrapped up the conference on an exciting note moderating a panel with Google and eBay. As two thirds of ecommerce globally happens on a marketplace, this one is hugely topical. Adit and the panelists discussed their vision for marketplaces of the future – what they look like today and what we may see within the next decade. Covering everything from micropayments, sustainability, machine learning and gamification, this session showed the extreme span of payments and the limitless opportunities for the future.
What's it all about?
Web3 has been a pre-eminent buzzword in most fintech circles through 2022, but if you missed that boat, this 101 session was an excellent explainer by Bain and Company, distinguishing between metaverse and the virtual world and Web3's blockchain, tokens and other features. Building for future consumer behavior, especially by fintechs in the space, and the fascinating world of equity funding to build the infrastructure, this was a fitting end to an enlightening event.
WHAT EVERYONE'S TALKING ABOUT:
Money20/20 APAC, announced for Bangkok in 2024, will be hard to miss
Getting back to the real world. Money20/20, it's been real!

Get the full story on Money20/20 USA

1.
https://www.cbinsights.com/
Through digital transformation, resort operators are offering guests a multitude of opportunities to blend the physical and digital worlds together into hybrid experiences. Payments can play a role within many of these contextual experiences.

Read more about the future of Resort, Gaming and Entertainment.
Stay informed and stay ahead with our monthly newsletter

Receive key updates and news with relevant actionable insights and best practices — including the latest intelligence on payments trends, digital innovation, regulatory change, ESG and sustainable financing and much more.

Subscribe to THE MONTH IN…Treasury & Payments
---
Disclaimer
J.P. Morgan is the marketing name for the Wholesale Payments business of JPMorgan Chase Bank, N.A. and its affiliates worldwide.
The products and services described in this document are offered by JPMorgan Chase Bank, N.A. or its affiliates subject to applicable laws and regulations and service terms. Not all products and services are available in all locations. Eligibility for particular products and services will be determined by JPMorgan Chase Bank, N.A. or its affiliates.
© 2022 JPMorgan Chase & Co. All rights reserved. JPMorgan Chase Bank, N.A.