INOVAÇÃO DIGITAL


Você merece o melhor parceiro de pagamentos. Veja porquê somos nós.
A Coalition Greenwich reconhece os melhores provedores em várias categorias de serviços financeiros. Nossa classificação para J.P. Morgan Access, dentre outros reconhecimentos, destaca o nosso compromisso com a excelência, o qual você deve esperar de um prestador de serviços de pagamentos.
---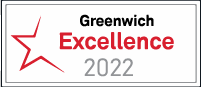 Há muitas coisas a se avaliar para escolher um prestador de serviços de pagamentos, porém, acima de tudo, destaca-se a excelência.
Os benefícios da excelência podem ser quantificados, monetizados e justificados de várias maneiras, mas o motivo mais importante é simples: você merece o melhor.
Pode ser difícil escolher os melhores provedores, por isso a Coalition Greenwich fornece um serviço valioso avaliando e comparando as capacidades técnicas de diferentes prestadores de serviços de tesouraria.
Em 2022, a Coalition Greenwich classificou o J.P. Morgan Access® em 1º lugar no seu Benchmarking de Transformação Digital. O J.P. Morgan recebeu outro reconhecimento da Coalition Greenwich Voice of the Client Study. Para entender melhor a importância desses prêmios e o motivo pelo qual o J.P. Morgan acredita ser o melhor provedor para você e sua empresa, leia a matéria abaixo.
Nossos prêmios em 2022 confirmam nossa excelência como prestador de serviços
Pelo segundo ano consecutivo, o estudo comparativo reconheceu o J.P. Morgan como um dos líderes globais na transformação digital. A avaliação classifica as instituições em 6 categorias e ficamos em 1º lugar em 3 delas: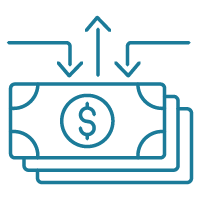 Gestão de Tesouraria e Pagamentos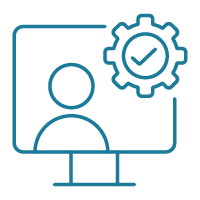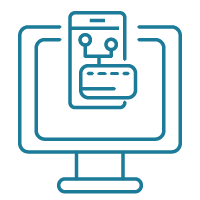 Automação e Análise de Crédito
Nossos clientes nos veem como seu principal aliado em sua jornada de transformação digital. Eles sabem que vão se beneficiar de uma estrutura digital que reúne especialistas para desenvolver e otimizar nossas plataformas e que suas necessidades estão sempre no centro dessa estrutura.
 
Hubert J.P. Jolly, Co-head Global de Vendas e Soluções Corporativas e de E-commerce, J.P. Morgan Payments
Nas categorias Cash Management, Trade Finance e Large Corporate Banking, conquistamos reconhecimento em várias categorias, incluindo a de maior penetração de mercado. Este prêmio considera o percentual de clientes que tem relacionamento com a instituição. Ficamos em 1º lugar nas categorias Cash Management (empatados) e Trade Finance, e em 2º lugar em Corporate Banking.
Nossa qualidade diferenciada também foi reconhecida. Fomos reconhecidos com o prêmio de qualidade em 25 categorias nos 3 segmentos. Veja abaixo o detalhamento de nossos Prêmios de Excelência.
Veja por que o Greenwich Awards é importante
Muitas empresas e departamentos de tesouraria usam o Greenwich Excellence Awards para avaliar seus prestadores de serviços de pagamentos. A Coalition Greenwich cria um padrão de excelência para a indústria, de modo que as empresas possam utilizar o ranking como subsídio para escolher seu provedor de serviços financeiros.
Também consideramos os prêmios para determinar se estamos alcançando a meta. A Coalition Greenwich classifica capacidades específicas por meio de seu Benchmarking de Transformação Digital anual e premia considerando as categorias Large Corporate Banking, Cash Management e Trade Finance. Nós usamos estes prêmios para identificar onde somos um dos melhores e onde podemos melhorar.
Quando nós ganhamos, você também ganha
Destacamos esses reconhecimentos como forma de demonstrar o quanto nos preocupamos em ser um prestador de serviços de excelência para você. Nosso objetivo é ajudar a sua empresa a prosperar - seja navegando em cenários de mudanças e riscos, usando inovação tecnológica em pagamentos ou entregando a melhor experiência do cliente. Nosso objetivo é ser o inovador mais confiável em serviços de pagamentos e a razão é simples: você merece trabalhar com o melhor.
---
Para saber mais como podemos apoiar seus negócios, entre em contacto com seu representante do J.P. Morgan.
---
2023 JPMorgan Chase & Co. Todos os direitos reservados. Chase, J.P. Morgan, JPMorgan e JPMorgan Chase são denominações comerciais para certas linhas de negócio do JPMorgan Chase & Co. e suas afiliadas e subsidiárias ao redor do mundo (conjuntamente, "JPMC", "Nós" ou "Nosso" conforme o caso). As declarações aqui contidas são confidenciais, proprietárias e não se destinam a ser juridicamente vinculantes. Os produtos e serviços ora mencionados são oferecidos pelo JPMorgan Chase Bank, N.A. ou suas afiliadas, e estão sujeitos à legislação e regulamentação aplicáveis, bem como aos termos de cada produto/serviço. Nem todos os produtos e serviços estão disponíveis em todas as localidades. Elegibilidade para produtos e serviços específicos será determinada pelo JPMorgan Chase Bank, N.A. ou suas afiliadas. Acesse jpmorgan.com/disclosures/payments para mais informações e disclaimers relacionados a este conteúdo. Ouvidoria J.P. Morgan: 0800-7700847 / ouvidoria.jp.morgan@jpmorgan.com